Grand Theft Auto 3
By Rockstar Games
Open the Mac App Store to buy and download apps.
Description
Crime does pay.

The hugely successful, highly controversial Grand Theft Auto franchise moves into three dimensions in the dark and seedy underworld of Liberty City.

With the freedom to go anywhere and jack anyone, Grand Theft Auto III puts the dark, intriguing and ruthless world of crime at your fingertips, if you have enough guts to take it.
Screenshots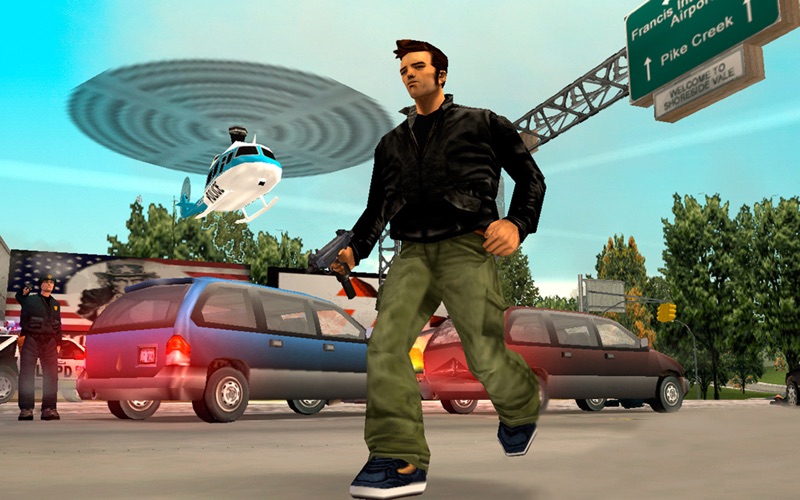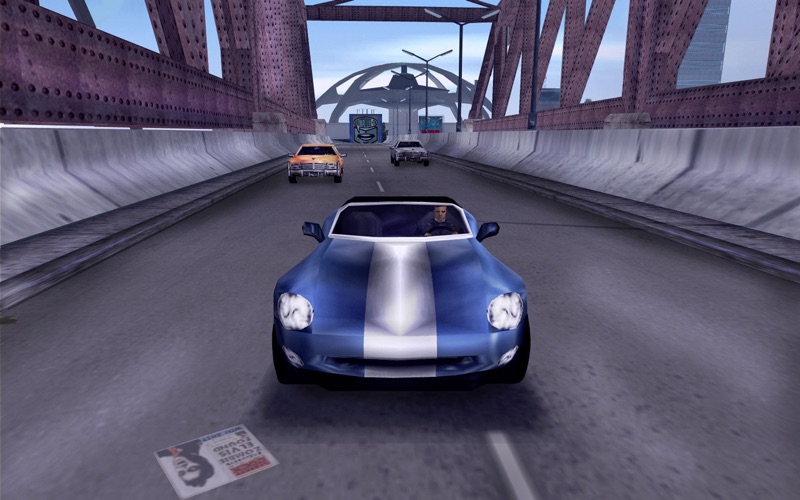 Customer Reviews
Great Classic Game!
Love this game! remember playing back in the days on my ps2, so when I saw this game up on the Mac App Store I knew I immediately had to get it. Nothing really new same Gta 3 that we've known and love. Only real drawback is the fact that I have to play with the keyboard and mouse takes awhile to get used to, hopefully they'll add an update in the near future for gamepad compadability and higher resolution too that 640x480x32 isnt gonna fly by me Rockstar. lets get an update going! overall though if you havent played it get it GTA is known for there epic story lines! also be aware Vice city comes out on the 25th and San Andreas sep.1 so if you aint got enough cash you might want to consider saving your $15 for those instead.

UPDATE: I apologize to you Rockstar, you CAN run a higher resolution im currently running mine at 1080p on a iMac 2.5 ghz intel core i5 it looks and runs fantastic! no lag whatsoever. They still dont have gamepad compadability but if you have the gamepad companion app you can run a gamepad controller (hate using the keyboard).
First video game I ever played, now on my mac, WOW!
I write this review not so much on the game but for how it works on my mac, the game is my favorite, its my 2nd favorite GTA, #1 being GTA Vice city. Anyway, there are not many problems, none really stop me from playing I mean, but still their a neusence. 1ST I totaly wish this game played in a widow so I could switch out of it and stuff!!! 2nd, why wont this game save right were I left off? I'm not playing on a ps2? I should be able to save the game exactly whereI'm at, and not have to keep going to a safe house to save, everytime I want to use another thing on my computer!!! This is a big problem for me, because if I exit with apple q the game quits and does not SAVE ANYTHING! Iff I did 5 missions and quit, its all lost!!! So please APPLE, ROCKSTAR, please make the game play in a window, and make it save exactly where we left of in our missions when we quit with apple q.
Almost Everything I Hoped It Would Be
I've been wanting to play this game for years since it came out. Sadly, I never had a PS2 or a good enough PC to play it. My memories of this game consist of hearing how good it was, and "playing" it at my friends house, where they would say something like "let's play until we die, and then we give the other guy a turn." At which point, I would go first, die in like five minutes, and then he would play for hours, without dying, while I looked for something else to do. So now that I have a Macbook Pro, I jumped at the chance to buy it when I saw it in the app store. I've been hooked on this game for the past few days since I bought it.

My only issue is that the audio sounds blown out. And now that I'm starting to notice it, it's starting to get really distracting and taking away from the experience a bit. Please fix it. Thanks!
View in Mac App Store
$9.99

Category:

Games

Released:

Aug 18, 2011

Version:

1.0

Size:

739 MB

Languages:

English, French, German, Italian, Spanish

Seller:

Rockstar Games, Inc.
Compatibility: OS X 10.6.6 or later