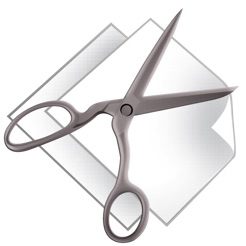 HandleFiles: Cut Copy and Delete your files
4+
Descrizione
With HandleFiles you can manage your files easily and quickly. HandleFiles has been thought to be useful and practical. It will always be shown on the status bar and you can use it to:

▽ Cut and copy your files:
‣ on your desktop
‣ in an open folder
‣ in the parent directory of your selected files
‣ in any other folder on your computer

▽ Delete your files

▽ Empty the trash

▽ Quickly attach your files in a new mail


Try it and you can not live without it anymore!


★ Go to my web site "www.enricodemichele.com" for more apps for mac and iOS ★
Valutazioni e recensioni
Works as advertised
This is much better than what I was using before to cut and paste files, which was essentially not being able to do it. Coming from Windows, I miss ctl+x. This is nice because it removes the need to line up two finder windows so that the file can be dragged between them, or having to go back to the original window to delete the file after pasting. The ability to cut via a keyboard command (come on Cmd + X….) would make me feel nice and cozy, but I won't hold my breath. Closing the original finder window (maybe as a preference?) would be sweet as well...
Cut what?
I bought this app rather impulsively hoping that cut meant command x and somehow it would save the image to a folder. Well the instructions are anything for me but clear. In fact, I do not know what it is suppoesed to do.
OK so I drag the icon of your files/folders to be moved to where? the desitniation folder? Will not have to have 2 or more folders open?????
No help file available except for the author's web site which just replicates what is said everywhere else - literally. If you look up reviews, the "reviewer" just what has been stated repeatedly at the author's site. A review????? I think not.
I would wait befor buying something that is unclear as to what it does. Does not desearve any stars yet
Limited utility
After poking around this app for a while, I think I see what it's supposed to do. With this app, you can select a bunch of files in Finder and copy or move those without opening a second Finder window by using the app's menu. In terms of features, it doesn't really add much more than that. Also, it doesn't work with Finder replacements, such as Path Finder.
Informazioni
Distributore

Enrico De Michele

Dimensione

420.5 KB

Categoria

Compatibilità

OS X 10.6 or later

Età

Rated 4+

Copyright

© Enrico De Michele

Prezzo

$1.99
Supporto
"In famiglia"

Se "In famiglia" è stato attivato, fino a sei membri della famiglia potranno usare l'app.