Hitman: Absolution - Elite Edition
By Feral Interactive Ltd
Editors' Choice
Open the Mac App Store to buy and download apps.
Description
One of the "Best Games of 2014" in the "Mac App Store Best of 2014"!

Execution is everything.

Before you buy, expand this description to check the system requirements below.

NOTE: If you experience problems launching the game, check you are signed into Game Center, then try again.

Become Agent 47, a genetically-engineered killer, and use your skill and ingenuity to turn assassination into an art. With extraordinary reflexes, creative stealth techniques and a powerful arsenal of weapons at your fingertips, pulling off the perfect hit has never been so much fun.

Get ready to use all your deadly talents in a very personal contract: protecting a vulnerable girl from a sadistic criminal underworld. Marked for death by your former employers and on the run for your life, it's up to you to save the girl and eliminate your enemies by any means at your disposal.

Key features:

• Become Agent 47, a cloned killer granted strength, endurance and intelligence beyond normal human limits.

• Turn everyday items like bricks and books into instruments of death - when choosing your methods of murder, anything goes.

• Operate as a silent assassin by sneaking your way through danger and executing stealthy takedowns.

• Hide in plain sight by assuming multiple disguises, from an enemy guard to a humble janitor.

• Find and exploit environmental hazards like faulty machinery, drops from deadly heights and even precariously-hanging disco balls to engineer creative executions.

• Stage lethal accidents to kill off targets without raising the alarm.

• Wield an array of high-tech weapons, explosives, Silverballer pistols and of course your fiber wire garrote.

• Instantly terminate multiple foes with Point Shooting, an extraordinary skill that allows you to slow down time, take aim and unleash pinpoint-accurate shots.

• Use your vision-enhancing Instinct ability to spot threats through walls, predict guard patrol patterns and highlight points of interest.

• Create your own devilishly-designed missions in Contracts mode; assassinate any three targets with the most cunning methods you can muster, then invite other players to beat your performance by sharing contracts online.

• Hitman: Absolution - Elite Edition contains all previously released add-on content, including Hitman: Sniper Challenge - a standalone hit that challenges you to pull off audacious kills and cover your tracks using only your sharpshooting skills.


Important information regarding Hitman: Absolution:

• If you require assistance, please contact our support team at support@feralinteractive.com

• Minimum System Requirements: Processor: 2.0GHz, RAM: 4GB, Graphics: 512MB, Free Space: 24GB.

• The following graphics cards are not supported: ATI X1xxx series, ATI HD2xxx series, Intel GMA series, Intel HD3000, NVIDIA GT1xx series, NVIDIA 7xxx series, NVIDIA 8xxx series, NVIDIA 9xxx series and NVIDIA 3xx series.

• The following cards require you to have 8GB of system RAM: Intel HD4000.

• This game is not currently supported on volumes formatted as Mac OS Extended (Case Sensitive).


©2014 IO Interactive A/S. All rights reserved. Originally developed by IO Interactive. IO Interactive and the IO Logo are trademarks of IO Interactive A/S. Hitman Absolution and the Hitman logo are trademarks of Square Enix Ltd. Square Enix and the Square Enix logo are registered trademarks or trademarks of the Square Enix Group. Developed for and published on the Mac by Feral Interactive Ltd. Mac and the Mac logo are trademarks of Apple Inc., registered in the U.S. and other countries. Feral and the Feral logo are trademarks of Feral Interactive Ltd. All other trademarks are properties of their respective owners. All rights reserved.
What's New in Version 1.1
• Fixes a bug that prevented Hitman: Absolution from launching on macOS 10.12 (Sierra)
• Improves interface of the pre-game Options window
• Adds functionality for connecting the game to a Feral Account.
• Fixes a number of minor issues

Screenshots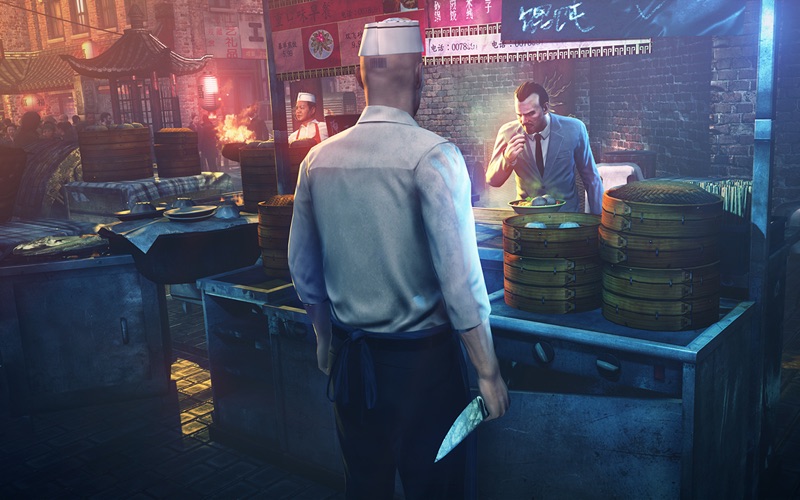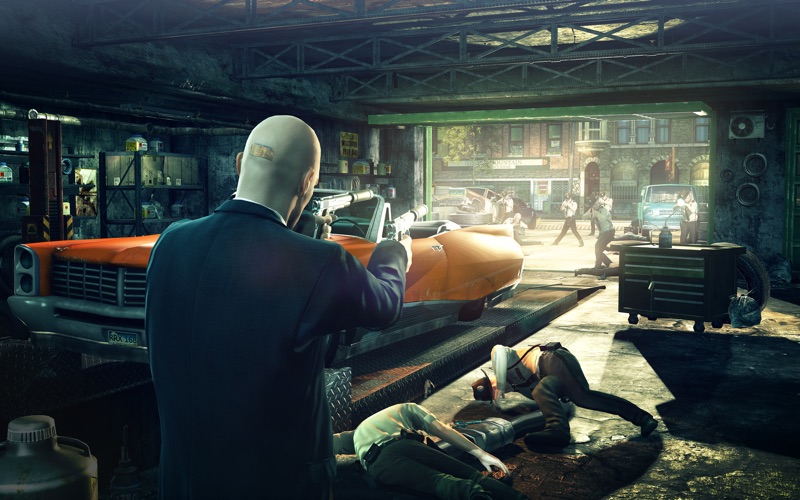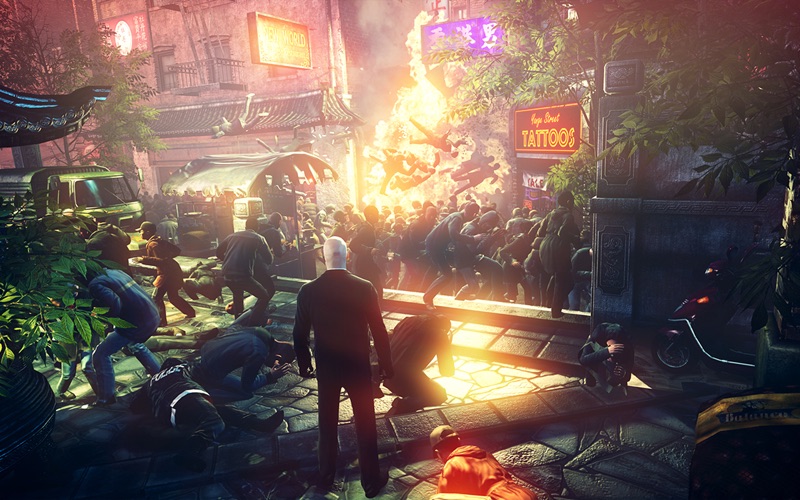 Customer Reviews
"No Contracts Found"
I downloaded this game, it took like A WHOLE DAY!!!! when it finally download it turned on causing a bunch of glitches that it took me a lot of work and time to finally get it to work….And now the story mode isnt good at all (IT SHUTS DOWN MY COMPUTER RANDOMELY EVERY HOUR OR SO)….BUT HERES THE THING…WHEN I GO TO CONTRACTS, NO MATTER WHERE I LOOK IT SAYS "NO CONTRACTS FOUND"…AND I REALLY WANT TO PLAY THEM AND SEE IF THEY WORK BETTER THAN STORY MODE….im going to try to get contracts to work but if it doesnt i will demand a REFUND
Wouldn't even open.
I bought this game for 25$ on my MacBook Pro. It took almost a week to download with multiple restarts. It finally completely downloaded, and when I proceeded to open it it said that there was error and had to be reinstalled. I deleted the app then tried to reinstall and now it just says failure to install hitman absolution: elite edition. I AM REQUESTING AN IMMEDIATE REFUND.
Best game for macbook pro
Really the best game for macbook pro iv'e tried. Very immersive story, excellent gameplay, awesome graphics.
View in Mac App Store
$24.99

Category:

Games

Updated:

Nov 16, 2016

Version:

1.1

Size:

18.93 GB

Languages:

English, French, German, Italian, Polish, Russian, Spanish, Turkish

Seller:

Feral Interactive Ltd
Compatibility: OS X 10.11.6 or later