Home Remedies Pro Health Expert Lite
By Hitesh K
Open iTunes to buy and download apps.
Description
Mission & Vision: Let's Build A Healthier Home using Nature's magic.

Key Features:
1. Home Remedies Pro Health Expert Lite (description, symptoms, cures and the reason why a cure should work). We have covered 100+ Diseases. For example: Acne, Arthritis, Asthma, Thyroid, etc. Full list is given at the end.
2. BMI & Ideal Weight Calculator.
3. Super Effective Weight Loss Tips. We are giving away 5 important tips with out LITE version.
4. Best Foods (Body Part Wise). For example: Oranges, Tomatoes and Green Tea are good for skin (Why? Answer is in the app.)
5. Body Fat Calculator (Highly accurate one).
6. Rich Foods (Nutrients Wise). We have covered 6 key nutrients in our LITE version. For example: Vitamin A, Carbohydrates, Calcium, and Copper etc.
7. Calorie Calculator. It tells you how many calories you need to stay on same weight or to lose or gain weight.
8. Health Benefits & Nutrients of various foods. We have covered 5 foods full of health benefits in our LITE version. For example: Aloe Vera, Avocados, Apple, Apple Cider Vinegar, and Avocado.
9. Waist to Hip ratio Calculator: It tells you if you are prone to heart disease, diabetes etc.
10. Daily Health Hacks powered by 9hax. Amazing feature, which is full of amazing daily health, tips.
11. You can also request a remedy or a feature, which you would like to see in the app.
12. Sharing calculator results on Facebook, twitter, etc. is also available.
13. Pinch zoom on remedies so that you do not have to put strain on your eyes.

Why us?
We are keeping it simple and very different from others. We are to the point and are not just another Home Remedies Pro Lite Health Expert app full of blindly copied data. We have put in priceless effort in researching and in building it in a simplest yet effective way possible.

Pricing?
This LITE version is absolutely FREE

Ailments List: Acidity, Acne, Acne Scars, Anemia, Arthritis, Arthritis Pain, Asthma, Athlete's Foot, Back Pain, Blocked Nose, Boils, Bronchitis, Bruises, Burns, Candida, Chicken Pox, Cold, Common Warts, Conjunctivitis, Constipation, Coughing, Cracked Heels, Dandruff, Dark Circles, Diabetes, Diarrhea, Dry Cough, Dry Skin, Dyspepsia, Ear Pain, Eczema, Eye Infection, Fever, Flatulence, Flu, Gas, Gastric Ulcer, Glowing Skin, Gout, Grey Hair, Hair Fall, Hangover, Headache, Hemorrhoids, High Blood Pressure, High Uric Acid, Hyperthyroidism, Hypothyroidism, Indigestion, Influenza, Insomnia, Irregular Periods, Itching, Jaundice, Jaw Pain, Jock Itch, Joint Pain, Kidney Stone, Knee Pain, Lice Problem, Loose Motion, Low Blood Pressure, Menstrual Pain, Migraine, Mouth Sores, Mouth Ulcers, Nausea, Nose Bleeding, Nose Block, Obesity, Oily Scalp, Oily Skin, Open Pores, Osteoarthritis, Piles, Pimple Marks, Pimples, Pink Eyes, Rashes, Ringworm, Runny Nose, Sore Throat, Split Ends, Stomach Pain, Stomach Ulcer, Sun Tan, Throat Infection, Tonsillitis, Toothache, Upset Stomach, Urinary Tract Infection, Vaginal Yeast Infection, Varicose Veins, Vomiting, Weight Loss, White Hair, Wrinkles, Yeast Infection, Yellow Nails, Yellow Teeth, Zits.
iPhone Screenshots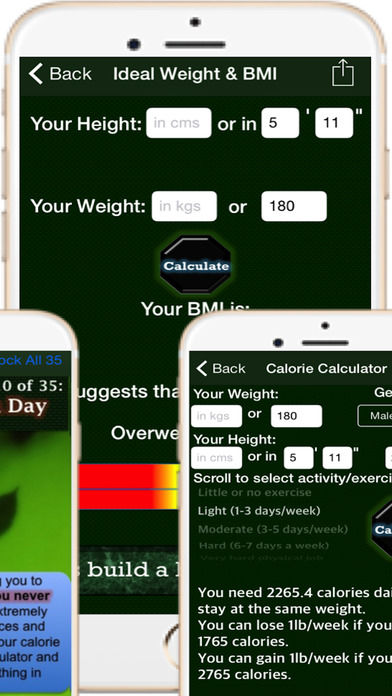 Customer Reviews
Great home remedies
This app is awesome, first when I opened it thought I was going to have to pay to access to the best stuff and that still might be the case but the free access to specific health problems is extremely vast. As a college student I use a lot of these remedies simply because I can't always afford the doctor and my health issues are minor. Great app for quality home remedies that work!
Worth it
Really useful actually and great to just have incase to look
Effective remedies
Great app that contains tons of tips and natural remedies. Surprised by how effective and useful this app was for me.
View in iTunes
Free

Category:

Health & Fitness

Released:

May 05, 2015

Version:

1.0

Size:

10.0 MB

Language:

English

Seller:

Hitesh K
Compatibility: Requires iOS 7.0 or later. Compatible with iPhone, iPad, and iPod touch.