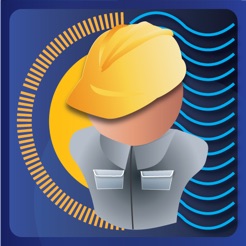 HVAC Buddy® GridBuddy
4+
Free
Offers In-App Purchases
Description
HVAC Buddy® GridBuddy is a tool for professional technicians to differentiate themselves from the "Gas and Go" crowd. By utilizing standard measurements and observations that should be recorded on any service ticket GridBuddy helps assess refrigerant charge, coil characteristics, total electrical demand, and total cooling capacity. Calculate baseline and incremental operating costs before, during, and after servicing. Send a summary email report of results.

If you are looking for a superheat, subcooling, and airflow app see HVAC Buddy. GridBuddy literally has 10 times the functionality of HVAC Buddy but more complexity. As one reviewer noted this app takes some time to learn and is not for the novice.

Downloading this app ONLY gets you R11 and R12. Up to 95 additional refrigerants and the ability to change entering air wet bulb are available as in-app purchases.

The following are calculated:

Superheat
Superheat Target Temp
Subcooling
Subcooling Target Temp
Airflow (ETD)
Airflow Target
CFM per Ton
Sensible Heat Ratio
Apparatus Dew Point Temp
Coil Bypass Factor
Condenser Compressor Energy
Condenser Fan Energy
Liquid Saturation Temp
Cooling Tons
Condensing Temp over Ambient
CFM Per Ton
Coil Latent Energy
Coil Sensible Energy
Coil Total BtuH
Evap Enthalpy Delta
Evap Entering Air Mass Flow Rate
Evap Entering Air Enthalpy
Evap Entering Air Specific Volume
Evap Fan Energy
Evap Leaving Air Mass Flow Rate
Evap Leaving Air Enthalpy
Evap Leaving Air Specific Volume
Vapor Saturation Temp
Evaporator Temp Delta
Evap Entering Air Rel Hum
Evap Leaving Air Rel Hum
Unit Total Energy
SEER Annual Cooling Costs
EER
EER Annual Cooling Costs

Focus on what the numbers are indicating and not on trying to remember the chronology of what's been done and calculating values.

Baselining
During the course of diagnosis, repair, and re-evaluation copy and save as many sets of data as needed. Establish a baseline and annotate each one (i.e. "added 2lbs refrigerant") so you have a trail of actions and results. Select any two of these for your operating report.

Side By Side Compare
The Comparison View shows any two selected sets of measurements side by side complete with every input and calculated value. The comparison shows absolute and percent differences.

Cost Savings
Email an invoice style summary presentation of the data collected on system performance. For maximum value enter the electricity cost per kilowatt hour, annual cooling degree days, and hours per day for your area to get annual cooling costs. Show annual savings by upgrading to a higher SEER by pressing "copy unit" and changing the SEER value on the new unit. Use comparison to show cost savings as a result of servicing (i.e. clean coil, proper charge, etc.).

In App Purchase
All calculations and features in GridBuddy are fully functional for a return air wet bulb temperature of 63 degrees Fahrenheit and refrigerants R-11 and R-12. This means GridBuddy is an excellent training tool to learn pressure temperature relationships, airflow, energy efficiency, and various psychrometric properties of moist air streams.

In-App refrigerant purchases are grouped as follows:

1) All less than R400
2) R400 and greater
3) All refrigerants

Purchasing options one and two are the same as option three which is discounted. Any refrigerant purchase opens up the list of available entering air temperatures.

About:

HVAC GridBuddy is part of the GridBuddy Suite of applications for the HVAC/R industry. If you like GridBuddy Try our other Apps:

HVAC Buddy
HVAC Duct Calc Buddy
HVAC PT Buddy
HVAC Psychrometric Buddy
Updated to latest libraries
Ratings and Reviews
Service Tech
Apps is great for keeping info on customer and units to refer back to when you come back to them another day. Worth the money, however it would be more valuable to me if they also added a way to add notes/comments in the customer info window, which make sense since sometime you need to add customer notes ect..
No freon list
They want you to buy other freon sand it's suppose to list which ones but the list is completely blank!
For the Professional HVAC Tech
Nice job.
This is for the Pro and not the misinformed/novice tech.
I get all these readings on all jobs and log them into handbase (another dbase) but Grid Buddy does the math for you and you can see the differnce on the screen instead of on paper and looking up charts to concevert WB readings, figures coil bypass or correcting for elevation and so on.
It does it all for you.

This allows me to show the customer what improvements have been made to the system and does it quickly.

This is a good tool for the techs that "want" to do it right but need guidence. Use the readings to see the difference in adjustments.

I checked the math by hand and with other software and found no errors.

I would like to see the option for a report on all the readings or select what you want on the report. Currently the author only has a few options selected and can not be changes for the report for printout, then I can give it a 5 star.
Information
Seller

Kevin Burandt

Size

3.1 MB

Category

Compatibility

Requires iOS 5.0 or later. Compatible with iPhone, iPad, and iPod touch.

Age Rating

Rated 4+

Copyright

© Powertrade Services LLC

Price

Free

In-App Purchases

All refrigerants

$6.99

All refrigerants under R-400

$4.99

All refrigerants R-400 and up

$4.99
Supports
Family Sharing

With Family Sharing set up, up to six family members can use this app.