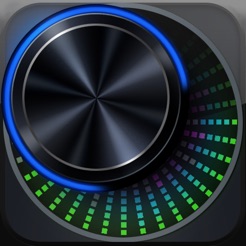 Description
*** Support for the products originally handled by iControlAV2 is now integrated in iControlAV5.
If you are running iOS 6.1 or later, please kindly download iControlAV5 from the App Store.

iControlAV2 is the second generation app. of its kind from Pioneer Home Electronics that allows you to literally control your new Pioneer AV Receiver and BD Player with your iPhone or iPod Touch! Friends and family will be truly amazed as you take full control of your home theater sound in a whole new way! 4 screen modes allow you complete control of your Pioneer receivers sound tuning and switching capabilities.
"Control" mode provides the basic functions of the AV Receiver such as Power on/off, volume up and down, input select, and surround sound modes .Basic functions such as Play, Stop, Forward, and Reverse are supported for the BD Player.
Other functions include Pioneer's "Precision" mode for sound enhancement screens that also includes demo video clips to explain the benefits of these unique sound features. "Balance" and "Emphasis" modes are virtual motion adaptive functions that allow you to change the "sweet-spot" of your home theater, independently adjust the volume of your center speaker or subwoofer just by tilting your iPhone or iPod Touch! In "Enpasis" mode, you can also enjoy new
"Finger EQ" mode that allows you to adjust sound equalizing instantly with the touch of your finger.


Description
Compatible AV receiver models :
USA/Canada : VSX-1021-K, VSX-1121-K, VSX-50, VSX-51, VSX-52, VSX-53, VSX-926-K, VSX-1026-K, VSX-1126-K, VSX-1326-K, SC-1526-K,SC-55, SC-57
South-America : VSX-921-K, VSX-1021-K, VSX-LX55
Europe : VSX-921-K, VSX-1021-K, VSX-2021-K, VSX-LX55, SC-LX75, SC-LX85
Asean : VSX-921-K, VSX-1021-K, VSX-LX55, SC-LX75, SC-LX85
Oceania : VSX-921-K, VSX-1021-K, VSX-2021-K, VSX-LX55, SC-LX75, SC-LX85
Middle-East : VSX-921-K, VSX-1021-K, VSX-LX55, SC-LX75, SC-LX85
East-Asia : VSX-921-K, VSX-1021-K, VSX-LX55, SC-LX75, SC-LX85

Compatible Blu-ray Disc player models :
USA/Canada : BDP-33FD, BDP-31FD, BDP-330, BDP-43FD, BDP-41FD, BDP-430, BDP-53FD, BDP-52FD, BDP-140, BDP-62FD, BDP-150
Europe : BDP-LX53, BDP-330, BDP-333, BDP-LX54, BDP-430, BDP-LX55, BDP-440, BDP-140, BDP-450, BDP-150, BDP-160
Other Countries : BDP-LX53, BDP-330, BDP-LX54, BDP-430, BDP-LX55, BDP-440, BDP-140, BDP-450, BDP-150, BDP-160
(as of as of August 2013)

* Not compatible with Pioneer models other than those listed above.
Ratings and Reviews
App used to work, but now limited functionality
This app used to work perfectly, but now only has limited functionality now, specifically for vtuner. Only displays one page of genre information, so if you like blues or celtic than no porblem. Can't get to second page. This used to work perfectly. Both receiver and app, and ipod have lastest firmware.. Based on other reviews it sounds like others having similar problems with app. Please fix Pioneer. I too would hesitate recommending pioneer based on lack of support for a 1 year old product or concerns of their customers.

Update: Pioneer just released a new update in early July for the receiver VSX-1121K which fixed the functionality of the app. Changed rating to reflect this.
Not good enough
Pioneer, listen to what your customers want and give them what they were advertised. While this app works for my VSX-1021 receiver, it works only when the network connection works. We have an occasional power outage and the settings get fouled up when this happens. What ever happened to non-volatile memory? It seems when this happens, the only remedy is unplug the power which allows me the menu option to configure the network connection again. I did use a static IP so the app would consistently work. Otherwise you might have problems connecting. Menus are rather basic on the receiver and lack a certain aesthetic value you would expect in a device like this. HMG (Home Media Gallery) is basically useless, besides the internet radio. Overall, this was not an rave success from Pioneer. I expect more Pioneer! (if you're even listening)
Poor UI design and no support for older models
Pioneer seem to have just entered UI design. Their apps keep getting better, but they are still in the learning stage. Many things in his app don't feel right. For example they have created a custom keyboard which looks really odd compared to the default keyboard. They've also crated a pan and zoom interface with modes. Simply a no go with the inputs available on an iPad or iPhone.

Also Pioneer seems to have a policy to never support last years products. Instead of writing and improving one app they create a new app every year which only works with that year's products. As if they were pushing people to buy a new receiver every year... In addition Pioneer does not ever update their apps after they've fixed initial bugs. My next receiver probably won't be a Pioneer if this goes on.
Information
Seller

O&P TECHNOLOGY CORPORATION

Size

40.3 MB

Category

Compatibility

Requires iOS 4.2 or later. Compatible with iPhone, iPad, and iPod touch.

Languages

English, Dutch, French, German, Italian, Japanese, Russian, Spanish

Age Rating

Rated 4+

Copyright

© 2011 PIONEER CORPORATION

Price

Free
Supports
Family Sharing

With Family Sharing set up, up to six family members can use this app.