LEGO Batman 2: DC Super Heroes
By Feral Interactive Ltd
Open the Mac App Store to buy and download apps.
Description
Chosen as Game of the Year in the "Mac App Store Best of 2012" selection.

Batman returns to the Mac, and this time he's got company!

Before you buy, expand this description to check the system requirements below.

When the Joker teams up with Lex Luthor to bring chaos to Gotham City, it's up to Batman, Superman and the rest of the Justice League to thwart their villainous plans!

Featuring a brand-new DC Universe story with sharp dialogue and humorous voice acting, players are given complete freedom to explore Gotham as a glittering cast of DC superheroes including Superman, Wonderwoman or the Flash. With piles of side-quests and fun activities scattered throughout an immense, open world, this is the biggest and best LEGO game yet.

• Fight for justice by playing as favourite characters such as Superman, Wonder Woman, Green Lantern, Aquaman and of course, Batman!

• Experience a brand-new DC Universe story written by TT Games, with dashing heroes and notorious villains brought to life by sparkling dialogue.

• Fly over Gotham City as Superman, race through its streets as The Flash or use the Batmobile to explore the LEGO series' very first open world.

• Wield super powers, abilities and gadgets including Superman's strength, Wonder Woman's Golden Lasso and Green Lantern's Power Ring.

• Master the Dynamic Duo's incredible suits, giving Batman the power to launch rockets, turn invisible and fly, and Robin the ability to walk up walls and perform acrobatics.

• Team up to fight the forces of evil in a co-operative mode that lets a second player drop in or out at any time.

• Protect Gotham City in variety of vehicles including the Batmobile, the Batwing and Joker's Helicopter.


Important information regarding LEGO Batman 2: DC Super Heroes:

• If you require assistance, please contact our support team at support@feralinteractive.com

• You can find out more about the game on the LEGO Batman 2: DC Super Heroes mini-site at feralinteractive.com/en/mac-games/legobatman2/

• Minimum System Requirements: Processor: 1.4 GHz, RAM: 2GB, Graphics: 128MB, Free Space: 5GB.

• The following graphics cards are not supported: ATI X1xxx series, NVIDIA 7xxx series and Intel GMA series.

• This game is not currently supported on volumes formatted as Mac OS Extended (Case Sensitive).


LEGO BATMAN 2: DC SUPER HEROES software © 2012 TT Games Publishing Ltd. Produced by TT Games under license from the LEGO Group. LEGO, the LEGO logo, the Brick and the Knob configurations and the Minifigure are trademarks of the LEGO Group. © 2012 The LEGO Group. Batman and all related characters, and elements are trademarks of DC Comics © 2012. All Rights Reserved. WB GAMES LOGO, WBIE LOGO, WB SHIELD: ™ & © Warner Bros. Entertainment Inc. Published for the Mac by Feral Interactive Ltd. Mac and the Mac logo are trademarks of Apple Inc., registered in the U.S. and other countries. Feral and the Feral logo are trademarks of Feral Interactive Ltd. All other trademarks and copyrights are the property of their respective owners. All rights reserved. Batman and all related characters, and elements are trademarks of and © DC Comics. © 2012. All Rights Reserved. WB GAMES LOGO, WB SHIELD: ™ & © Warner Bros. Entertainment Inc. (s12)
Screenshots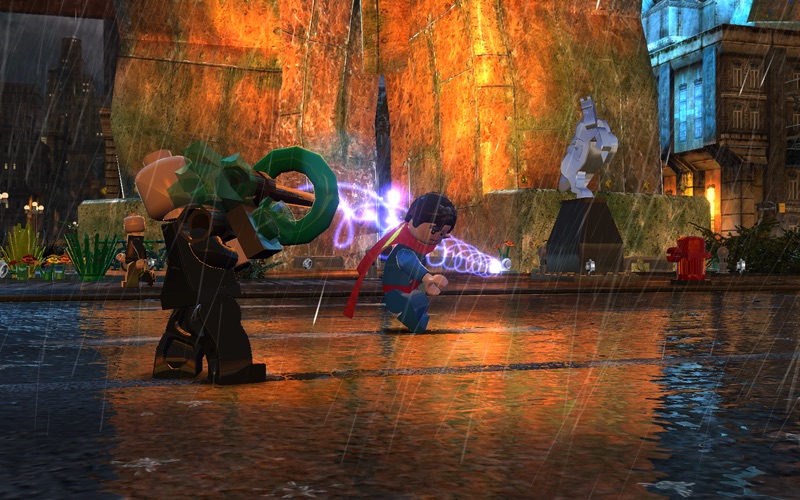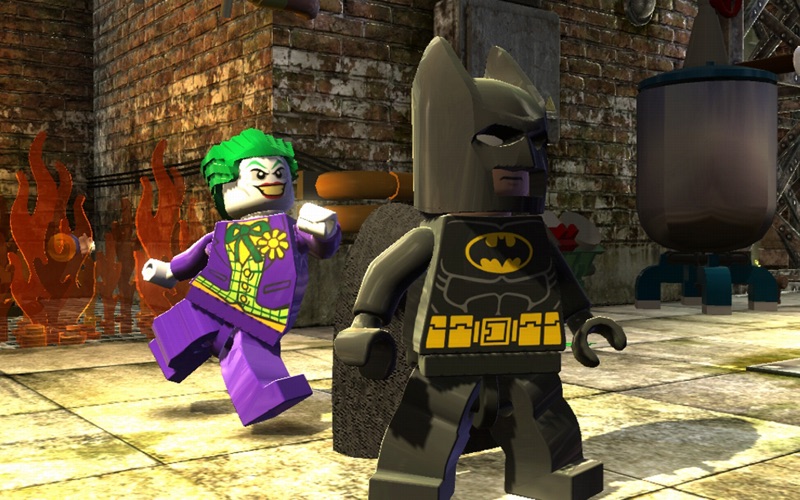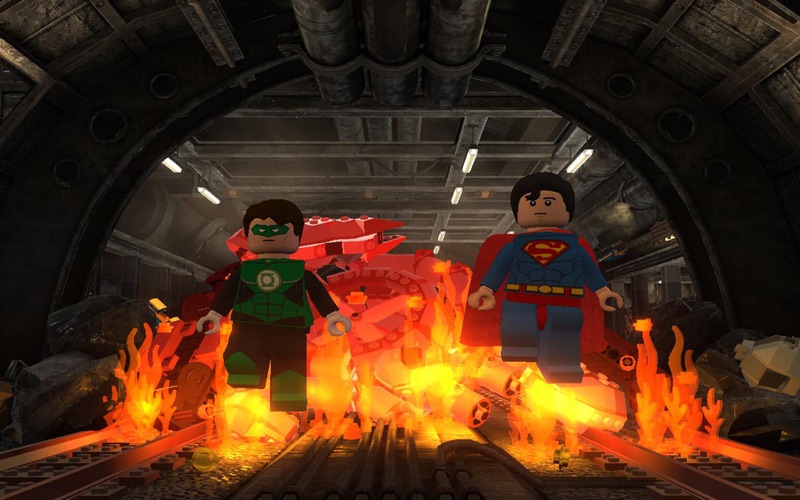 Customer Reviews
Great Game, Needs Update on Retina Displays.
This is game is great, my friends and I have a blast playing this game even though we're not kids. I enjoyed the first iteration and the second one does nto disappoint. The 2-player mode via keyboard is very unergonomic though, you have 20 fingers trying to move around, so using a game-controller is something you should look into if your not going to be playing alone. The one big gripe I have about this game is that it's not otimised for the Retina display yet or maybe even the Mac Cinema displays; the resolution maxes out at 1440x900 which is for the non-retina MacBooks. Text and graphics can be blurrry at times, but you can fortunately still read things legibly. Also, I would have liked to see more graphics options like most other videogames. Overall, a great game indeed.
Crash Crazy
I cannot believe that this game got one of the game of the year awards. This game constantly freezes up to the point that you have to shut the system down. I would not have bought this game if I knew it was going to do this. I see now why they lowered it to ten dollars. I am using a late 2011 macbook pro with 8GB ram, so I should not have a problem runing this. I have everything else shut down to accomidate this large title. Developers need to understand the frustration of gamers and stop sayig that it is our fault or to check the system requirements . I'm sure most of us have. I have even emailed the developer but nothing in response. I would say hold off on buying this or any other title from this developer since they do not feel like this type of bug is a big deal. This is a great game but not worth the hassle of having to turn my computer off every 30 mins. because the game freezes. Ridiculous.
Great game in theory but crashes too frequently and save feature doesn't work.
This game is a ton of fun. The port to OSX was very well done and it instantly recognized my Logictech gamepad with no issues. The graphics are great too (better than the Wii version my nephews have, even on the lower settings).

The game itself woud be a 5 were it not for the frequent crashes, sometimes as quickly as 2-3 minutes into gameplay. I'm running a newer Mac Mini (purchased March of 2012) with Lion, 2.3 GHz i5, 8 GB of RAM, and all other possible apps closed. It should have zero issues. Unfortunately, it freezes up my system frequently. I've tried every graphic setting possible thinking it may be my system, but nothing helps. At that, I can't even exit the app via ANY method and have to hard shut-down my machine to get out of it. I have not experienced this issue with any other games or software. T

On top of this, the save feature stops working after the third level. While in the midst of level 4, I go to a save point and hit "save and exit." Next time I launch the game, it shows the accurate time of the last save but throws me back to the beginning of level 3.

This could be a great game, but these issues are too severe, and make it not worth the purchase.
View in Mac App Store
$19.99

Category:

Games

Released:

Sep 13, 2012

Version:

1.0

Size:

4.44 GB

Languages:

English, Danish, Dutch, French, German, Italian, Polish, Russian, Spanish

Seller:

Feral Interactive Ltd
Compatibility: OS X 10.6.8 or later