The Room
By Fireproof Games
Essentials
This app is only available on the App Store for iOS devices.
Description
Welcome to The Room, a physical puzzler, wrapped in a mystery game, inside a beautifully tactile 3D world.

TECHNICAL NOTE: If you're having problems with the game crashing after the first chapter, please turn off your iPad (by holding down the power button until "Slide to power off" appears) and restart it. We're working on a more permanent fix.

App Store Editor's Choice in 146 countries
#1 App in UK & US
#1 App in 65 other countries
#1 Game in 80 countries
#1 Puzzle Game in 116 countries
#1 Adventure Game in 115 countries
#1 Grossing Game in 19 countries including the UK
Reached the top 10 Highest Grossing Game in 103 countries

The Room has been awarded the following:

• Apple's iPad Game of the Year 2012
• BAFTA – Best British Game 2012
• GDC Award – Best Mobile/Handheld Game 2012
• New York Video Game Critics Circle – Best Mobile/Handheld Game 2012
• International Mobile Games Awards – Excellence in Visuals
• International Mobile Games Awards – People's Choice
• TIGA Awards – Best Game Design 2012
• Pocket Gamer Gold Award
• Develop Awards – Best Micro Studio (Fireproof Games)

*****************

TouchGen
"This is one of the games at the pinnacle of what we know the iPad to be capable of."
"A must have for the iPad"

Eurogamer - App Of The Day Award
"...resist hurrying and savour every sliding panel and twist of a dial. The Room is the cave of mysteries from everyone's childhood; a perfect encapsulation of the fear and pleasure of discovery."

Gametrailers
"The touchscreen controls really shine. A must play"

Kotaku - Gaming App of the Day
"More fun than Christmas morning and one of the best games on the iPad. Pay for quality."

Penny Arcade - App Of The Day
"This isn't a title that is hindered by touch controls as much as its set free by them"

Arcade Sushi
"I couldn't stop playing this fascinating brain teaser...beautifully crafted"

Indie Game Magazine
"Fireproof Games has hit a home run"

Pocket Gamer
"More suspense than a thousand bullet-riddled shooters"

Game Informer
"Excellently produced, clever puzzles and spine-tingling music"

Jaysisgames
"The immersion overrides any sense of your surroundings beyond the box"
"The Room is eye candy for the mind."

IGN
"The most realistically rendered objects in a mobile title to date."

******

How are you, old friend?

If you're reading this, then it worked. I only hope you can still forgive me.

We've never seen eye to eye on my research, but you must put such things behind you. You are the only one to whom I can turn.

You must come at once, for we are all in great peril. I trust you remember the house? My study is the highest room.

Press forward with heart. There is no way back now.

AS.

******

Fireproof Games are very proud to bring you our greatest creation, a mind-bending journey filled with beauty, peril and mystery in equal measure. Be transported into a unique space that blends spellbinding visuals with intriguing problems to solve.

* Unsettlingly realistic graphics: The most natural looking visuals ever seen on a mobile device.

* Spine-tingling single finger controls: touch controls so natural you can play with one digit, to fully navigate this mysteriously beautiful 3D world.

* Fantastical pick-up-and-play design: Easy to start, hard to put down, the secrets of The Room will immerse you before you even know you're playing.

* Compelling layers of mystery: think you know what you're looking at? Think again.

* Now updated with an all-new Epilogue Chapter (Free to those who have already purchased The Room)

* Available in fully translated English, French, Italian, German, Spanish and Brazilian Portuguese versions

Fireproof Games is a small independent studio from Guildford, United Kingdom.
Find out more at fireproofgames.com
Follow us @Fireproof_Games
Find us on Facebook
What's New in Version 1.0.4
Fixes for iOS 9
iPad Screenshots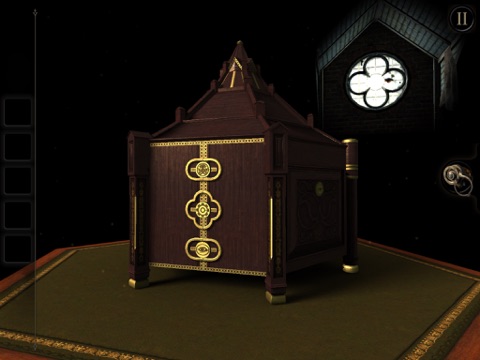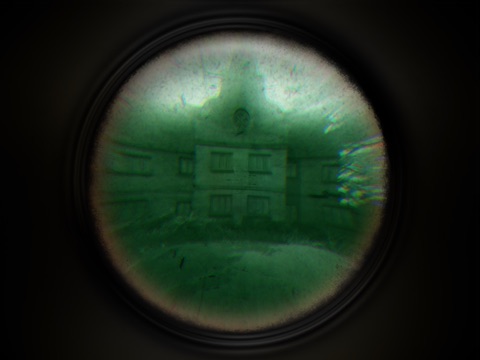 Customer Reviews
Help! The Room has entrapped me!
I can't stop playing this game. I've become enchanted by it mystery. It grabs hold of you and takes you down a blurry rabbit hole of occult and alchemical bewilderment. Similar to the atmosphere of games like Myst, The Room creates this air of haunting and mystical enigma. Constantly stringing you from one clue to the next, expect players to think critically and for themselves. The narrative is vague but creates something of a hook to keep the motivation to continue down the spiraling mechanisms of its strictly touch based and requires you to interact with the objects; lending to immersion and creating a tangibility to the room and objects of the game. I should give would be players a tip before you begin. This game uses multi touch gestures every now and again for some of the contraptions. Don't forget to experiment with all the tools and movements possible. Some things are not as they appear at first glance so always take a second look. Take your time too. There's no reward for rushing through this masterfully crafted game. I cannot recommend this game if you're not interested in solving puzzles that require more than a few taps and simple mechanics. This is a thinking mans game. Don't miss out on this series. It's one of the best games I've ever gotten on my iPad.
GREATEST GAME EVER!
WOW! I've played the first room three times, the second room twice, and the third room once! They are all really awesome! But.. I wouldn't suggest nine and up because just now I read some reviews about this game and some said the game is evil because there are demonic symbols. I believe them. The symbols did look pretty fishy... Also because the games got creepy sounds, creepy atmosphere, and a creepy storyline! About the storyline.. It's way to confusing. I honestly still don't know the story too much. This is all I know: your a person.. That comes to an attic because your curious.. You read a note from a ghost known as A.S... I think he experienced the null and died because he couldn't get out and became insane.. The null is locked up in a box and you have to open it.. When you do open it you go inside the null world and that's where the first game ends! The second game begins where you are inside this different room, you find another note. It's from A.S... He says some interesting stuff.. Like he's not the only ghost in this place... I'm telling way to much information! Oop! This review is getting way to long so I'm gonna rap it up! THIS GAME ROCKS!
Join Me On A Gripping and Spellbinding Adventure!
Welcome to a cabalistic and sphinx-like world; a place where reality becomes the unknown as I explore its elaborate and labyrinthine mystification and unravel the many puzzlements that await my presence. I am overwhelmed with such perplexing and inexplicit sentiments as I try to uncover the arcane and tenebrous secrets that are hidden in every corner throughout my journey. The atmosphere appropriately exudes feelings of befuddlement and uncertainty through the photographic-like portrayal of dark, gloomy, and ill-boding illustrations; the clues and reading materials that I discover along the way further compound my senses of curiosity and wonderment. I am encouraged to access such far-reaching thoughts deep within my ordinarily used intelligence upon being presented with cryptic and obscure brain teasers; I perceive a scholarly and erudite cognition within myself as I decipher and decode the endless and intricate riddles of the various objects/contraptions that I must interact with in an unequalled, participative approach. My journey ends with a gratifying awareness of what I have accomplished and with the elation that I now advance to the next segment of this extraordinary experience.
View in iTunes
$0.99

Category:

Games

Updated:

Oct 15, 2015

Version:

1.0.4

Size:

339 MB

Language:

English

Seller:

Fireproof Studios Limited
Compatibility: Requires iOS 5.1.1 or later. Compatible with iPad 2 Wi-Fi, iPad 2 Wi-Fi + 3G, iPad Wi-Fi (3rd generation), iPad Wi‑Fi + Cellular (3rd generation), iPad Wi-Fi (4th generation), iPad Wi-Fi + Cellular (4th generation), iPad mini Wi-Fi, iPad mini Wi-Fi + Cellular, iPad Air, iPad Air Wi-Fi + Cellular, iPad mini 2, iPad mini 2 Wi-Fi + Cellular, iPad Air 2, iPad Air 2 Wi-Fi + Cellular, iPad mini 3, iPad mini 3 Wi-Fi + Cellular, iPad mini 4, iPad mini 4 Wi-Fi + Cellular, 12.9-inch iPad Pro, 12.9-inch iPad Pro Wi-Fi + Cellular, 9.7-inch iPad Pro, 9.7-inch iPad Pro Wi-Fi + Cellular, iPad (5th generation), iPad Wi-Fi + Cellular (5th generation), 12.9-inch iPad Pro (2nd generation), 12.9-inch iPad Pro Wi‑Fi + Cellular (2nd generation), 10.5-inch iPad Pro, and 10.5-inch iPad Pro Wi‑Fi + Cellular.
More iPad Apps by Fireproof Games