War Robots
By Pixonic LLC
This app is only available on the App Store for iOS devices.
Description
War Robots is an action-packed multiplayer game with 6 vs. 6 team battles in real-time! Join the ranks of the Mighty Warriors!

"Saddle up, pilot! It's time for some mechanized, armor plated, missile firing, machine gun shooting, nuclear powered fun."
- Technologytell

"War Robots is a fun online multiplayer zone capture game with energetic robot battles."
-Engadget

"This one could break big, so educate yourself now."
- AppSpy

"A mechanized MMO battler with some teeth."
- 148apps.com

"If you like Robots and real-time PvP battles, the game will be your best choice."
- 2P.com

It's a time of war, pilot! Are you ready for surprise attacks, intricate tactical maneuvers and the many sneaky tricks your rivals have in store for you? Destroy enemy robots, capture all the beacons, and upgrade your weapons to increase combat strength, speed, and durability of your battle robot. Prove yourself in each map and use different strategies and tactics to emerge victorious from battle!

MAIN FEATURES:
– 24 battle robots with different strengths;
– more than 20 weapon types, including ballistic missiles, energy and plasma guns. What will you choose?
– many possible combinations of robots and weapons. Create a war machine to fit your own play style;
– create your own clan and lead it to glorious victories;
– join epic PvP battles against rivals from all over the world;
– complete military tasks for bonuses and earn the Best Pilot title.

Onward, soldier! Victory is yours!

You want to talk about the game or find allies?
Then join us on Facebook: https://www.facebook.com/walking.war.robots
or follow us on Twitter: @WWR_by_Pixonic
and YouTube: https://www.youtube.com/user/WALKINGWARROBOTS

Important note: This application requires a stable internet connection. In case of any problems, please contact us at wwr_support@pixonic.com so we can work on a fast resolution. Enjoy the game!
What's New in Version 3.1.0
New map: Valley — a peaceful view or a land of discord? Read more on warrobots.net
New Dash robots: Kumiho, Haechi and Bulgasari are joining the fight!
Weapons: new medium weapon Scourge and heavy machine gun Tempest are here to stay!
Black Market: here you can roll anything for your hangar!
What else:
Kinetic weapons deal double damage to physical shields;
Noricum: significant impovements in every department;
Raijin: +30% damage to each weapon when in Bastion mode;
UI improvements:
— Faster lock on target - it takes half the time to change target than before;
— Movement pad doesn't support multitouch - same as before;
— Lock on button fixed
Minor balance tweaks:
— Zeus, Aphid, Pinata, Spiral, Hydra, Tempest, Magnum: +5% damage
— Tulumbas, Pin, Gekko, Thunder: -5% damage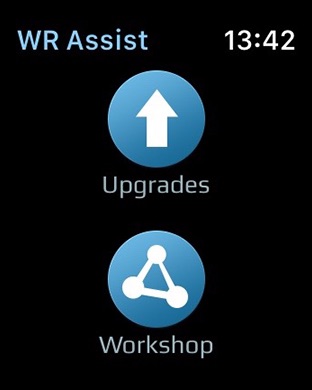 Customer Reviews
Honest Review
I've played this game for over three years now. There are some great things about this game and there is some issues, mostly having to do with expensive offers. The graphics are top notch, weapon fire mechanics are awesome, and the high paced action is addicting. I can't say how it is for the newer players as I haven't been in the lower tiers in a very long time but I can say that in the higher tiers that it's hard to get silver to upgrade unless you play a LOT, paying "premium" helps with getting more silver but you still need to play a lot otherwise you won't be able to upgrade bots/weapons to the higher levels. You have to be able to play for hours, you can buy silver but the price for it is unbelievably high. Also expect to pay a lot of money if you want to keep up with the new bots, Pixonic has a tendency to introduce new bots that are overpowered, then after a period of time they lower the new bot's stats so that they're easier to compete against. Overall this game is about adapting, you must keep up with the trends in champion league otherwise you'll have a hard time competing. The clan system is done very well but choose well, because a good clan can help your play better but a bad clan can teach you how to play badly or hinder your advancement.
Best Game on my phone, HANDS DOWN!
Ive been playing this game scince before it was even war robots. When it had maybe a couple thousand players. And really, I can never commit to a game, unless it's REALLY GOOD. I couldnt even commit to trash of cans-I mean clash of clans, or trash royale, not even candy crush. CANDY CRUSH. But this game, is sooo amazing. The gameplay is smooth (If your internet isnt a potato), the system in which you will pull all nighters to climb, is even great. It was great at the start, and its only gotten better. Im not saying its flawless, because it isnt, but for a mobile game that started maybe a couple years ago, it is GREAT. It has been awesome to see it explode in popularity, and i predict it will grow exponentially from here, with the game only getting better and better. So PLEASE, if youre thinking of getting this and are on the fence, PLEASE PLEASE PLEASE GET THIS GAME! You wont regret it. Even if youre not interested in the slightest, then I dont know why youre still here. No, im judt kidding. The game is free, so give it a try! I am certain youll be addicted within the first week, if not the first day. So no matter who you are, GET THE GAME. Unless youre blind, which no one here is because you need to read this.
Great, challenging gameplay
I really enjoy this game, possibly more than any other game I've played on mobile devices. Graphics, sounds, mechanics, user interface is all awesome. There are bugs once in a while, but generally minor and the devs do a good job of addressing them.
I haven't experienced what a lot of reviewers complain about with matchmaking and "impossible to win" scenarios: yeah, you meet tough opponents at times and you'll lose some. Sometimes in streaks for a while. I'm in Diamond level III at the moment, and still thoroughly enjoying the game. It doesn't get old.
As for "greed", yes, some of their "offers" are laughably priced, but some are not. I have spent some money to speed up getting that fifth bot slot, and to support the developers (face it folks, they are a business) for making a game I enjoy.
That said, I think their "lottery" system is horrific and more than a little bit evil (teaching youngsters to gamble? Really?). My two cents: if you're going to throw down real money, and I think it's fair to do so, wait for special offers where you know what you're getting, or just buy gold.
View in iTunes
This app is designed for both iPhone and iPad
Offers Apple Watch App for iPhone
Free

Category:

Games

Updated:

Aug 31, 2017

Version:

3.1.0

Size:

672 MB

Apple Watch:

Yes

Languages:

English, Dutch, French, German, Indonesian, Italian, Japanese, Korean, Polish, Portuguese, Russian, Simplified Chinese, Spanish, Thai, Traditional Chinese, Turkish, Vietnamese

Seller:

Pixonic LLC
Compatibility: Requires iOS 7.1 or later. Compatible with iPhone, iPad, and iPod touch.
Top In-App Purchases
1200 pieces of gold bullions$9.99
500 pieces of gold bullions$4.99
2500 pieces of gold bullions$19.99
Small box of flakes$0.99
Medium box of keys$9.99
Small box of keys$0.99
Premium account for 30 days$9.99
Small box of pumpkins$0.99
Resources starter-pack$4.99
Small box of coins$0.99