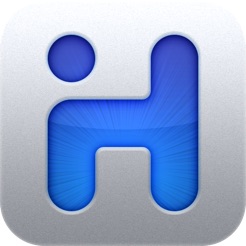 iHome Connect, the setup app for iHome AirPlay speakers
4+
Description
iHome Connect provides a simple, familiar interface for configuring Wi-Fi settings and a custom name for iHome's AirPlay speaker product-line. iHome Connect also provides iHome's AirPlay speaker users with getting started information, as well as helpful links to support resources also located at www.iHomeaudio.com/support/iW1.

In order to use iHome Connect:
1. Download iHome Connect to your iPad, iPhone, or iPod touch
2. Dock the iPad, iPhone, or iPod touch to your iHome iW1 using the supplied USB-to-30-pin cable, or any standard sync cable
3. Launch iHome Connect
4. Tap the first on-screen menu item to choose your Wi-Fi network and if necessary, enter the password
5. Optionally, follow the second on-screen menu to provide a custom name that you want Apple's devices to display when using the iW1

Works with:
• iHome iW1
• iHome iW2

iHome Connect's related app-enhanced AirPlay speaker products from iHome have been honored with the following awards:
• iLounge's CES 2011 Best of Show - General Award for Innovation (iHome AirPlay speaker product-line)
• 2011 CES Innovations Design and Engineering Award (iW1)

Please note:
iHome Connect works with AirPlay speaker products from iHome, only. Requires iOS 4.3 or later.

*The Innovations Design and Engineering Award is based upon descriptive materials submitted to the judges. CEA did not verify the accuracy of any submission or of any claims made and did not test the item to which the award was given.
• Added support for manual SSID entry, for networks with hidden SSIDs
• Added support for the iHome iW2
Customer Reviews
Not intuitive- connecting to iPhone or iPod TIP!!
So I used this app to connect my iHome device to my home network. While it did not appear to work since it seemed to hang up while connecting to my home network, it clearly was connected as found by the solid green light on my iHome speaker. You had to pick your network and type in your password but then seemed to hang. Regardless, it worked.

NOW THE TIP TO GET SOUND VIA AIR PLAY FROM YOUR APPLE DEVICE-
I was stumped for a while but found that after a reboot of my device (not sure if this was needed; btw- it was my iPhone 4S), if I picked a song to play and began to play it, I could then swipe up from the bottom of my screen and see the option to select the iHome speaker. It connected in a few seconds and worked perfectly.

I could control volume, skip tracks, etc. all from the speaker. While the app needs some work, I think that the Air Play does not show up in iTunes as one would expect. GREAT SOUNDING speaker for a low price thus I am happy. Hope this helps someone!

Remember- power on the speaker, make sure you are on your wifi network on both the speaker and device, start a song on the device, swipe up and pick the Air Play device, and away you go!
Kind of buggy
I have 2 iwi 1 speakers. I was hoping to be able to stream the same music to both at the same time and put them across the room from each other, but that doesn't work. It appears you can only stream to one speaker at a time from the same device. There also doesn't seem to be any buffer at all, so if the wireless signal flickers even slightly, the sound drops out. Also, Pandora doesn't stream to the speakers, which probably isn't something ihome can fix, but still, not awesome. I will probably end up running these speakers with a physical dock connector most of the time. Sadly, this totally defeats the purpose.
Trash that hasn't been updated properly in eternity
Honestly, when the very first screen opens up with instructions telling you to insert your *pre-lightning* charger into the back of the iHome, you know your in for frustration and trouble. Well, I think twice in the whole three years I've owned my iHome wifi enabled speaker, I've actually gotten it working.

By working, I don't mean I was enjoying the sound quality produced by this quality manufacturer. No, instead I had to turn off my room fan to listen to my audible (volume: full blast.)

As I'm sure others have complained, trying to get to the two devices paired is epically annoying as well. Good luck with that. I mean it.

But it seems that either my iHome has just had too much stress in his little tiny life, or the app has finally stopped taking applicants, because even plugging my (lightning) charger to the back won't assist in a little power back to my iPad.

iHome, awesome product... No wonder you guys are ending up in thrift stores.
Information
Seller

SDI Technologies

Size

623.9 KB

Category

Compatibility

Requires iOS 4.3 or later. Compatible with iPhone, iPad, and iPod touch.

Age Rating

Rated 4+

Copyright

© 2011 SDI Technologies, Inc.

Price

Free
Supports
Family Sharing

With Family Sharing set up, up to six family members can use this app.