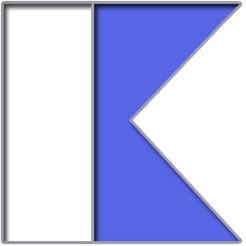 Description
For a full video preview, please see the iScubaPlan website: http://www.scubaplan.com

Fast, accurate, recreational SCUBA dive planner built by the same author of iDeco - The highest rated technical diving app in the AppStore.

*******

IMPORTANT - A reviewer thought there was a mistake in the way iScuba Plan handles Nitrox - They didn't read the 3rd bullet point - iScuba Plan converts Nitrox values to EAD (equivalent air depth) and then calculates the dive.

The reason is very simple - There are only a couple of PADI EAN tables (32, 36 etc), but iScuba Plan can accommodate *any* Nitrox mix using this widely accepted technique.

*******

* Metric and Imperial - Allows instant switching between them.

* Plan recreational dive profiles based on the same data as the PADI RDP.

* Supports Nitrox via calculating the EAD on the fly and applying this to the Air data.

* Plan repetitive dives all in one shot. Just add a surface interval and keep right on going.

* See before and after pressure groups.

* Green/Red indicators for time, NDL, gas, and dive. Yellow indicators for warnings such as required stops and EAD's of 1.4 to 1.6.

* Allows you to do infinite "what-if's" with instantaneous feedback - Plan dives to bottom time or to the SI after the last dive.

* See the instant effect of changing depth, time, and Nitrox mixes.

* Instant Nitrox calculator. Shows pO2 as depth or mix changes.

* Innovative interface that shows everything you need to see - All dynamically!

* User interface is extremely fast and fluid.

NOTE: As always, this application does NOT replace proper certification and training. Always confirm information with tables.
Added showing the exact Surface Interval - This is based on feedback from iScuba Plan users.
Ratings and Reviews
Very disappointed
Let me just say right up front... I am a total nove. So if you are a more experienced diver, then this tool may be fine for you. I downloaded this to help me with finalizing my Open Water certification, and was ready to study hard to sue it to its fullest. Loaded it up and have no idea how to use it. Searched onine for help but none to find. Followed the 2 different links found with the app on the itunes app store.. both links lead to pages of OTHER softwares (iDeco and VPlanner) and neither site offers any video help. The actual app on itunes lists a site for a video help guide, but the site doesn't work. Seriously, if you are out of business, or the other apps are the only ones you support now, then take this paid app off of itunes so we don't waste money on smoething that we get no customer support for.
Fast, Accurate, Simple
This app is amazing for quick dive plans. I have tested it against tables using EAD based calculations and found it perfectly accurate. This is my go to app on my phone for this information. I'll still pull out the PADI tables from time to time and the app continues to be spot on.

Ignore the 1 star reviews, they seem to be by people who are bad at math.
Perfect for my dives
I lost my dive log and dive wheel. So instead of buying another I just bought the app and I got Dive Log to go with it. Now if I lose my phone at least my dives are backed up.
Information
Seller

Brock Brinkerhoff

Size

809.6 KB

Category

Compatibility

Requires iOS 3.1 or later. Compatible with iPhone, iPad, and iPod touch.

Age Rating

Rated 4+

Copyright

© 2009 Brock Brinkerhoff

Price

$7.99
Supports
Family Sharing

With Family Sharing set up, up to six family members can use this app.