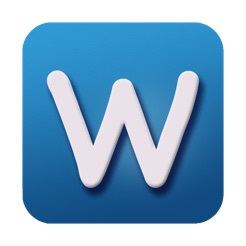 Description
JobsWord is a cute, quick, fully functional and easy-to-use Word Processor for your daily work and personal needs. As a full-featured word processor, JobsWord lets you create fantastic documents, ranging from a simple letter to a professional-quality newsletter and more. JobsWord puts powerful tools at your fingertips, so you can create stunning documents in seconds.

★Features★
Streamlined word processor:
• Intuitive interface that lets you focus on your writing task
• Use tables(nested tables support), bullets, lists, images, symbols, header, footer, footnotes, endnotes to enhance the way your document looks
• Unlimited undo and redo capacity
• Zoom in/out documents freely
• Generate Table of Contents on your demand
• Word count and statistics
• Sophisticated text formatting (Bold, Italic, Strike, Overline, Underline, Superscript, Subscript etc.)
• Print your documents just one click

Advanced features:
• Insert tables, split/merge table cells, convert table to text and vice versa
• Insert images and drag it to where you want
• Insert symbols, date and time
• Header/Footer support
• Full-screen view
• Expert mode
• Export as solid (X)HTML (with CSS styles support) and view in web browser
• Lots of built-in fields, such as current time, page number, word count etc…
• Count words, lines, pages, paragraphs and characters
• Smart quotes
• Bookmarks
• Bidirectional text

Powerful document layouts:
• Normal layout
• Web layout
• Print layout

Helpful built-in templates:
• A4 paper
• Business Letter
• Business Report
• Employee Directory
• Fax Coversheet
• Friendly Letter
• Memo
• Normal
• Press Release
• Resume
• US Letter

Support for various file formats:
• JobsWord word format (.jsw)
• JobsWord Template (.jwt)
• Microsoft Word (.doc)
• HTML/XHTML (.html)
• Multipart HTML (.mht)
• Rich Text Format (.rtf)
• Plain Text (.txt, .text)
• OpenDocument (.odt)

and so on...

Take your time and enjoy it !

Follow us:
Twitter: @jobssoft
Facebook: jobssoftstudio@gmail.com
Google+: jobssoftstudio@gmail.com

Please feel free to contact us if you have any questions or suggestions.
Email: info@jobssoft.com

Ratings and Reviews
I keep LOSING document data
I am not sure what I am doing wrong with this App but I keep losing data. I would prepare a document, save it, open it again to make sure it is there. The next day I try to open attachment, it is all BLANK. What am I doing wrong? This is probably the 4th time since getting this App that it has happened to me. This word app isn't very reliable at all. I am pretty frustrated. I have one document so far that hasn't disappeared on me but I wouldn't be surprised if I open it tomorrow and it is not there. I will probably resort to just purchasing a reliable word program like Microsoft word for MAC. Thank goodness this App only cost me $10.
WORST APP EVER
Dont waste your money. Doesn't say any data!! Every time you try to open any of the saved files comes up as blank, or doesnt open at all. Constantly closes unexpectedly!! They should reimburse people!!!
Dont waste your money
There is no kind of spell check, which you think would be an essentual to in a word proccessing program. Dont waste your money.
Information
Seller

Hong Chen

Size

15.4 MB

Category

Compatibility

OS X 10.6.6 or later, 64-bit processor

Age Rating

Rated 4+

Copyright

© 2012 Jobssoft

Price

$9.99
Supports
Family Sharing

With Family Sharing set up, up to six family members can use this app.