کتاب های صوتی نوار
By Aaref Gharakhani
This app is only available on the App Store for iOS devices.
Description
نوار اولین فروشگاه قانونی و رسمی خرید کتابهای صوتی ایرانی است. برترین
کتابهای صوتی با کیفیت بالا به زبان فارسی، از "نوار" برای شما پخش خواهد شد.
کتاب ها توسط بهترین ناشرهای صوتی ایرانی تولید شده و "نوار" کلیه حقوق مادی و معنوی ناشران و تولیدکنندگان آثار را رعایت می کند.
در صورت وجود هرگونه مشکل و یا سوال، لطفا از طریق ایمیل زیربا ما در تماس باشید و مطمئن باشید که در اسرع وقت به درخواست شما رسیدگی خواهد شد.
info@navaar.ir
What's New in Version 1.0.10
- رفع مشکل دانلود برخی از کتابها
iPhone Screenshots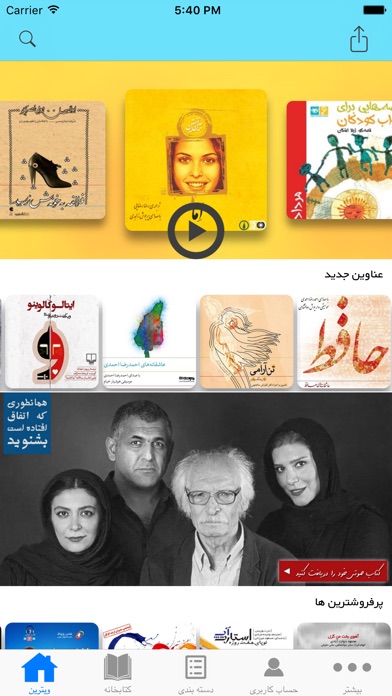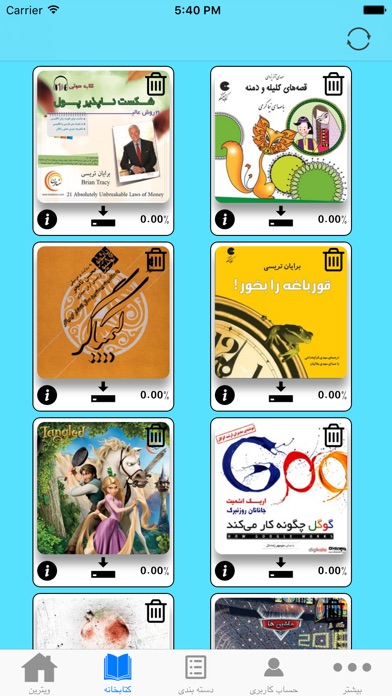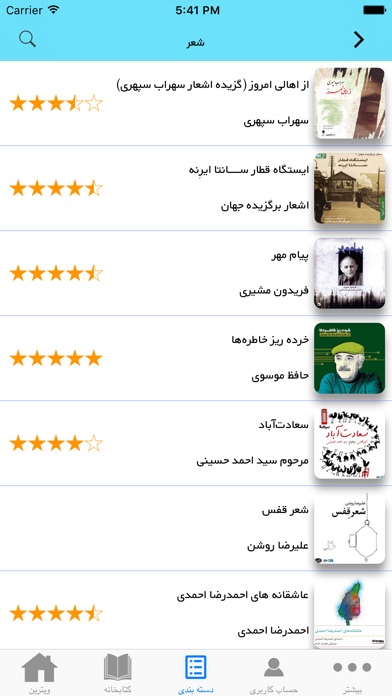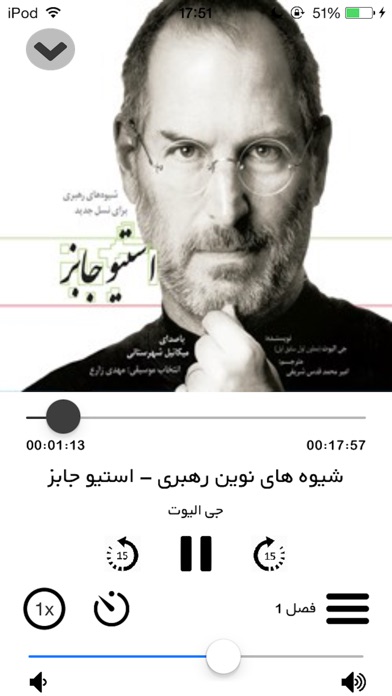 Customer Reviews
Needs update
Please fix the bugs.
افتضاح
رابط كاربري فراتز از افتضاح و بچه گانه است. حجم كتاب ها هم كه فوق العاده بالاست. در كل با اين همه محتوا شرم آوره.
خيلي نياز به كار دارد
١- رابط كاربري خيلي خيلي ضعيفه، بهتر براي شروع از روي يكي از برنامه هاي خارجي كپي برداري بشه!
٢- برنامه باگ زياد داره
٣- امكان خريد از داخل خود برنامه نداريد كه خيلي ناراحت كنندس، در حالي كه برنامه هاي ديگه فارسي اين امكان رو دارن
٤- اگه دارين كتاب گوش ميدين قطع نكنيدش!! چون ممكنه از همون جا دوباره شروع بشه شايد هم برگرد ٣٠ ثانيه قبل شايدم اول فايل!!
٥- شايد مشكلات ديگه اي هم داشته باشه ولي بايد بگم در شهر كور ها يك چشم پادشاه!! با همه اين مشكل ها براي كتاب گوش دادن تنها گذينه موجود!! اگه عاشق كتاب گوش كردن هستين حتما از اين برنامه استفاده كنين
View in iTunes
Free

Category:

Books

Updated:

Dec 06, 2016

Version:

1.0.10

Size:

25.1 MB

Language:

English

Seller:

Aaref Gharakhani
Compatibility: Requires iOS 8.0 or later. Compatible with iPhone, iPad, and iPod touch.