LEGO Harry Potter: Years 5-7
By Feral Interactive Ltd
Open the Mac App Store to buy and download apps.
Description
The battle is building!

Harry Potter enchants the Mac App Store, as one of the Best Games of 2012!

Before you buy, expand this description to check the system requirements below.

Lord Voldemort is taking Hogwarts apart brick by brick and it's up to you to stop him. Build, break and enchant your way through an incredible LEGO adventure set in the Muggle and wizarding worlds.

Based on the last three Harry Potter books and final four films, LEGO Harry Potter: Years 5-7 brings encounters with new characters, new challenges and lots more magic as you prepare for the ultimate showdown with Lord Voldemort.

Key Features:

• Experience Harry's last three years at Hogwarts the LEGO way, with comical re-interpretations of scenes from the last four Harry Potter movies.

• Unlock over 150 playable characters, from old favourites to new additions such as the evil Bellatrix LeStrange and the werewolf Fenrir Greyback.

• Team up to fight the forces of evil in a co-operative mode that lets a second player drop in or out at any time.

• Learn an array of new spells by attending class at Hogwarts and join Dumbledore's Army to master wizarding duels.

• Explore charming LEGO versions of new locations including Godfric's Hollow, Grimmauld Place, the Ministry of Magic and even Muggle London.

• Experiment with unpredictable magical items, from the Weasleys' joke boxes to Hermione's bottomless handbag and Luna's SpectreSpecs.

• Use each character's special abilities to discover hundreds of secrets and rescue Hogwarts students in peril.


Important information regarding LEGO Harry Potter: Years 5-7:

• If you require assistance, please contact our support team at support@feralinteractive.com

• You can find out more about the game on the LEGO Harry Potter: Years 5-7 mini-site at feralinteractive.com/legoharrypotter2

• Minimum System Requirements: Processor: 1.4 GHz, RAM: 2GB, Graphics: 128MB, Free Space: 7GB.

• The following graphics cards are not supported: ATI X1xxx series, ATI HD2xxx series, NVIDIA 7xxx series and Intel GMA series.

• The following cards require you to have 4GB of System RAM: NVIDIA 320M, NVIDIA 9400 and Intel HD 3000.

• This game is not currently supported on volumes formatted as Mac OS Extended (Case Sensitive).


LEGO HARRY POTTER: YEARS 5-7 software © 2011 - 2012 TT Games Publishing Ltd. Published for the Mac by Feral Interactive Ltd. under license from Warner Bros. Entertainment Inc. Produced by TT Games under license from the LEGO Group. LEGO, the LEGO logo, the Brick and the Knob configurations and the Minifigure are trademarks of the LEGO Group. © 2011- 2012 The LEGO Group. All other trademarks and copyrights are the property of their respective owners. All rights reserved. HARRY POTTER characters, names and related indicia are trademarks of and © Warner Bros. Entertainment Inc. Harry Potter Publishing Rights © JKR. WB GAMES LOGO, WBIE LOGO, WB SHIELD: ™ & © Warner Bros. Entertainment Inc. 3000040167 (s12) Mac and the Mac logo are trademarks of Apple Inc. registered in the U.S. and other countries. Feral and the Feral logo are trademarks of Feral Interactive Ltd. All other trademarks and copyrights are the property of their respective owners. All rights reserved.
Screenshots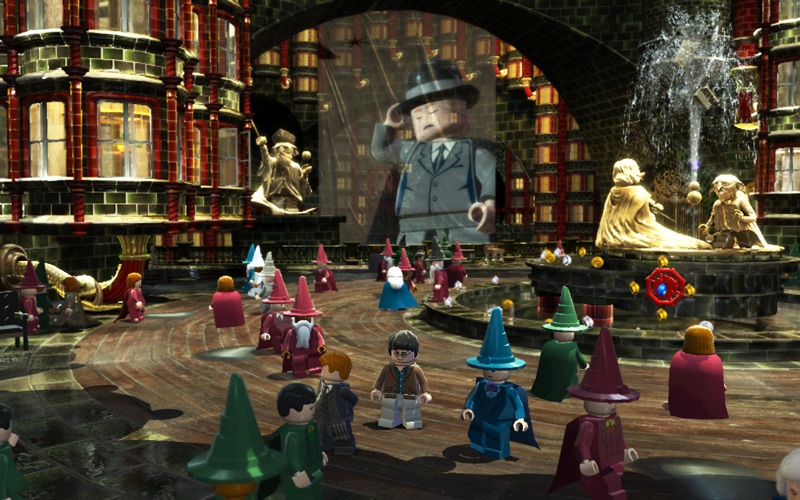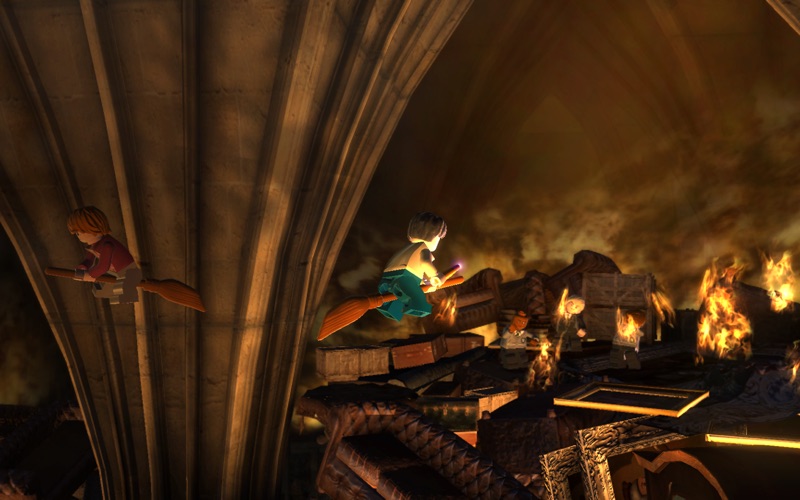 Customer Reviews
Great Game Feral
I know I wrote a letter to Feral Interactive, and they are a great crew of people. I know you send emails directly to them for support, and the response is very quick from them. However like everyone else is griping, same thing about the keyboard issue, also I used a certain crontroller to play my game with, and it works great but it's lacking the icons to use for the controllers, i just get button 1-16 to choose from, and not the x,o, or the tiragle or square with the bluetooth ps3 controller like in the windows version, or the xbox icons for the xbox controller, same thing for both just buttons 1-16. I am not sure of the mapping so requesting this for future update. Also wondering if saved files can be uploaded to iCloud for switching betweens Macs? It would also be cool if you can play multiplayer online for the 2nd person to join and play the second charater, and facetime should be an option to chat while you play like in the little screen so you can see who your play with online, and also implement messages into chating while you play online incase someone doesn't want to facetime. I feel all games shoudl be like this where it reqires a second player or more. Also wondering if you can update years 1-4 with the same features. Again guys, great job.
I have yet to play this game
I have yet to play this game, it seems fun. I Am Excited. It is loading, it is loading as I am sitting here writing this. This is the greatest post ever written. Read it back to forth. You must go and get a glass of water to drink. One day Martynas woke up and got up out of bed and then washed his face, water felt cold. The game is still Installing. I am Waiting on it. See, I want to look at the status, but I am not yet done with the Review, yet. Do you Know how Excellent that is for you? Spirulina. Drink it. Eat it. Be It.
Video settings issue. Useless
I'm using a normal retina macbook pro from 2014. The previous game (years 1 - 4) had great graphics settings that machted my resolution perfectly, and the UI elements like the characters on the top left and right were always proportioned right.

Now with HP years 5 - 7 there are very limited resultions, none that really use my full display res, and the UI elements are always in a different aspect ratio than the game unless I play using the lowest graphics setting, which looks like the 1990s and is like a 1:1 ratio.

It's just not worth playing like this, not what the screenshots advertised either. The screenshots look high res. HP 1 - 4 was the best looking lego game i've played yet. What happened with this one? Why change the settings when they were working perfectly before?

Also, my progress doesn't save.
View in Mac App Store
$19.99

Category:

Games

Released:

Mar 22, 2012

Version:

1.0

Size:

7.86 GB

Languages:

English, Danish, Dutch, French, German, Italian, Portuguese, Russian, Spanish

Seller:

Feral Interactive Ltd
Compatibility: OS X 10.6.8 or later