LEGO® Pirates of the Caribbean
By Disney
Open the Mac App Store to buy and download apps.
Description
LEGO® Pirates of the Caribbean: The Video Game is an action adventure game bringing to life the Pirates of the Caribbean world and all its colorful characters in LEGO brick form. Players will experience memorable scenes from the first three films, as well as those in the hit fourth film, "Pirates of the Caribbean: On Stranger Tides," in the humorous and quirky LEGO video games style.

Key Features

Exploration – Players will explore familiar locations filled with interactive LEGO objects and encounter more than 70 memorable and new characters while making their way through more than 20 levels

Combat – The LEGO Caribbean is full of danger! Intense sword fighting moves give the LEGO minifigure a brand new pirate flavor

Unforgettable Cut Scenes – Scenes from the Pirates of the Caribbean films are re-rendered with LEGO minifigures, in the humorous style synonymous with LEGO video games

Puzzles – Players will need all their pirate cunning to find the hidden LEGO treasures and discover the game's many secrets

Two-Player Co-op – Players can join a friend or family member in the same room for two-player "drop-in/drop-out" cooperative action

Freeplay – Building a collection of characters throughout the game, players can then use their distinctive abilities to gain access to previously unavailable areas


System Requirements:

Mac: Mac® OS X 10.6.6 Snow Leopard or higher
Processor: Intel® Core™ Duo processor
This game will not run on PowerPC (G3/G4/G5) based Mac systems.
RAM: 1GB RAM
Hard Drive: 8GB of uncompressed hard drive space
Graphics: ATI Radeon™ X1600 or NIVIDIA® GeForce® 7300 GT or Mobile Intel® Graphics Media Accelerator (GMA) X3100 (Intel® GMA 950 not supported)

Input: Keyboard and mouse
Languages: English, French, French(Canadian), Italian, German, Spanish, Spanish (Latin American), Danish, Dutch, Portuguese


The Pirates of the Caribbean © 2011 Disney. The Videogame software © 2011 TT Games Publishing Ltd. Produced by TT Games under license from the Lego Group and Disney. LEGO, the LEGO logo, the Brick and the Knob configurations and the Minifigure are trademarks of the LEGO Group. © 2011 The LEGO Group. Trademarks are property of their respective owners.
Screenshots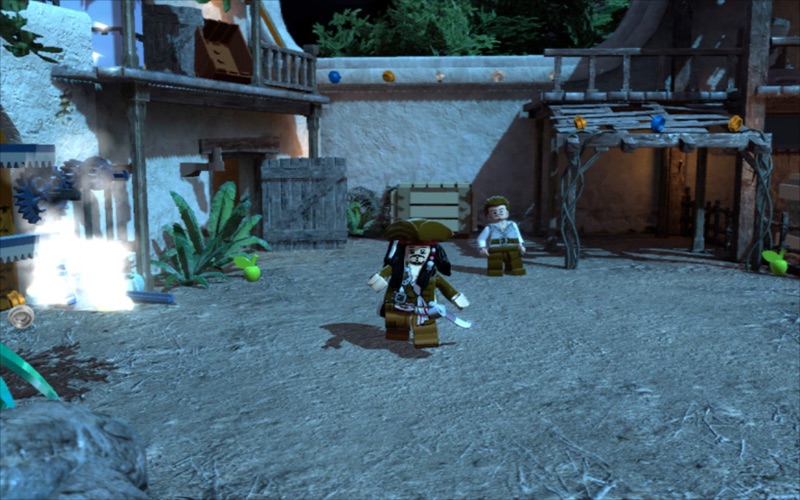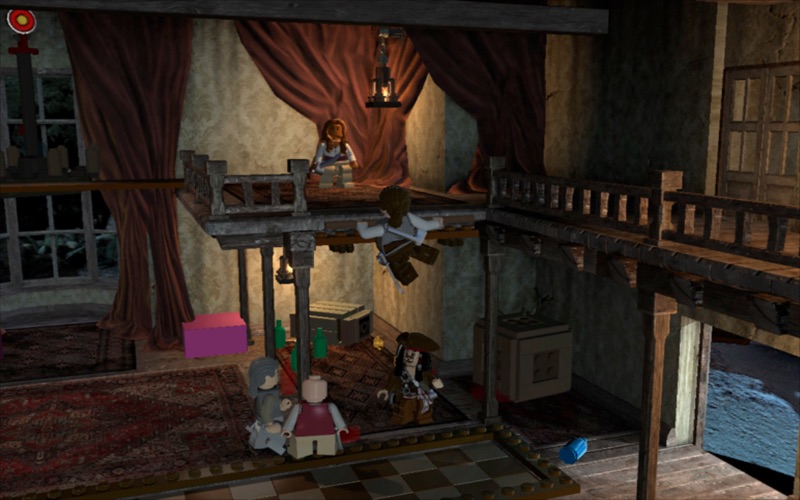 Customer Reviews
AAAAWESOME
I haven't even seen the movies, but this game is AAAAAAAAAWESOME. Unlike the combat in the other LEGO games, you actually block sword-strokes and use some realistic-looking fighting moves (I've studied historical fencing, so I know a little about it). The levels are very fun and usually not too challenging, though sometimes it's not very clear what you're supposed to do. The only thing I'd change about the game is to add pieces from EVERY character in the game to the minifigure customizer, since I'm not able to make my character exactly how I want due to the pieces not being included, even though they're characters in the game.

The one really bad thing is the glitches. It's probably just the computer I'm playing it on, but there are two levels, The Kraken and The Dutchman's secret, that are completely impassible in free play, which makes it impossible to get all of the Gold Bricks. I was really looking forward to unlocking the last area in the game hub, but I guess that won't ever be happening. AAAAAARRRRRRRGH!!!
So excited, just to be let down
I love the Pirates movies and was so excited to download and play this game. My Mac meets all the requirements for gameplay, so I was highly dissappointed when the game kept crashing after the second scene (about 20 mintues of gameplay). I loved playing what I had been able to play, but after playing the same 20 minutes-ish of gamplay in a row, I gave up. Yes, I have tried uninstalling, reinstalling, etc. but nothing seems to fix. I have had zero luck with the support page they link you to. It doesn't even recognize the game is available for Mac/App Store download.

I am still giving it 5 stars because I love the game - what I could play of it. I just hope there is a fix, or I would request my money back since I haven't been able to fully enjoy the game.
Not for unseasoned gamers
I'm new to action games, having only recently completed (and enjoyed) Trine and Trine 2. From the outset this Lego game baffled me. Controlling the motions of two characters from the keyboard, up, down, left, right, jump -- along with "tag", "special", and "action", whatever those mean, for each character were just beyond my abilities to jump into all at once. I was stumped as to even what the object was -- pick up those little rivets? -- and what for? Also, sometimes arrows show on the screen, four pointed inward at an object. I'd go there, press all the keys I thought might do something, all for naught. After watching a few videos, I managed to get up to the sword fight in the first scene, but I couldn't even figure out how to accomplish the fighting. All this was compounded by the amazingly long cut scene I had to watch every time I started over, which I couldn't seem to interrupt. So I've given up. But, it grieves me, for I'm sure it would be a fun game if I got the hang of the controls.
View in Mac App Store
$14.99

Category:

Games

Released:

Jan 06, 2012

Version:

1.0.0

Size:

7.75 GB

Languages:

English, Danish, Dutch, French, German, Italian, Portuguese, Spanish

Seller:

Disney Electronic Content, Inc.
Compatibility: OS X 10.6.6 or later