Let's Golf! 2
By Gameloft
Open the Mac App Store to buy and download apps.
Description
Looking for a faster, more colorful and fun golf experience? Then this newest edition of the popular Let's Golf series is just the thing you need for the most exciting golf adventure you'll ever find!

- Select from 8 fun 3D characters that you can customize with unlocked caps, clothes and golf balls.
- Watch your character gain experience with each game & unleash special powers like rewinding time.
- Play 108 holes in 6 far-out spots like an Aztec Jungle, a winter wonderland in Greenland & a wild African Safari.
- See how you rate against the world with the online leaderboard, or challenge friends in multiplayer.
- Take on the new Career mode or just have fun with a variety of new challenges.
What's New in Version 1.0.5
Installation bug fixed
Screenshots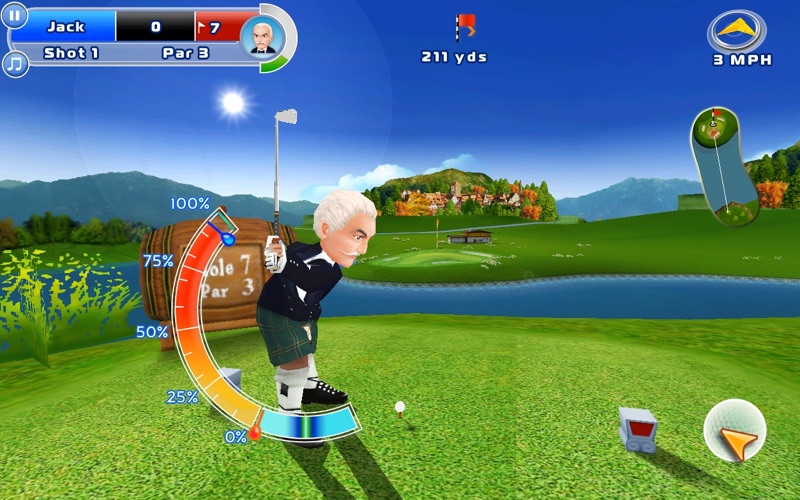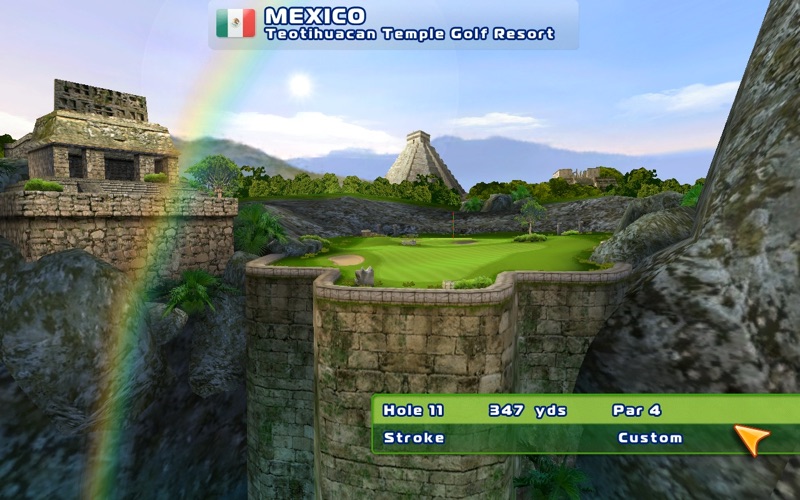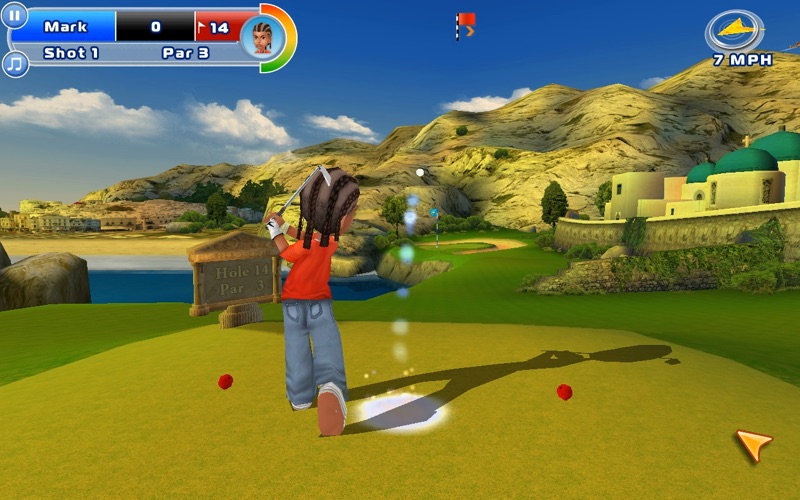 Customer Reviews
Well worth it!
I do not understand why people are giving this a bad review. I guess it's pretty hard to please everyone. The bugs I've come across: I'd hit the ball in the rough and it stopped inside a plant/weeds, but it didn't stop, the ball kept spinning and the game was waiting for the ball to stop rolling and just looped. But that was only once in the several times I've hit it in the rough. The other is the spin you can put on the ball. It is difficult to get the spin direction you want and if you do put spin on it, it effects the ball WAY too much. If you put backspin on the ball it will hit the fairway and bounce backwards/sideways about 50 yards. So you're better off not using it at all.

As for the game, yes it is fairly easy, but it's fun and addicting. It's kept me busy for hours and hours, which is hard to do for a mac game. There are plenty of challenges and courses to play through. I've been playing it for a couple hours a day for over a week now and I'm still only at 20% on the career mode. I've spent far more money on games that haven't entertained me for nearly as long. Careful, it is addicting, you find yourself saying "oh, just one more challenge" or "just one more hole" and you end up playing half the night.

I have this for both the iPad and Mac. Unlike most, I do perfer the Mac version simply because it looks better on the big screen and the controls are smoother and timing is easier.
Needs a lot more work!
I like the Let's Golf series, but this mac version needs a lot of bug fixes. I have the latest 27" iMac OS 10.6.6. This game is still playable, but you will get disappointed fast by all the bugs. First thing you'll notice is that it's a little easy to play, even in the hard mode. Bugs I have seen while playing are wind(does not affect you, like it should), Pin line up(does not always line you up for the hole, sometimes it will have you facing the complete other way, even while on the green just a few feet away), Roughs(you can be on the fairway and it will still say you in the rough), Hole flag/pin(ball will pass right through it), Anouncments(when you make a birdie the graphic glitches, when you make an eagle the banner flashes by so fast you barly have time to see it, double eagles are not shown on banner), playing against coputer players(if you mess up a shot don't worry, other players all mess up to, so you can still win game. there to easy), On-line(i've only played a couple games, but scores were messed up(one hole i shot par and other player score birdie, but it gave us both a birdie), Animal Graphics(animals seem to be doing the jackson moon walk alot. also animals sometime affect ball when hit, but other times it goes right through them), I know there must be more, but i can't think of them all right now. Just way to easy.
Sweet for the Price.
I like the app on the iPad better. It just feels smoother, and the animation looks great. On my 27" iMac the big screen shows the minor faults in the graphics and the animation seems a bit jerky.

But this is a great game for the price. The controls work well enough, if their placement is a little awkward and spread out for a big screen. It keeps me busy for hours at a time, and that tells me everything. The game is adictive with just one more round teasing you to play just a little longer.

And thanks for the quick update. It fixed all the minor problems I was having and sped up the loading time. Upped my rating in appriciation.
View in Mac App Store
$4.99

Category:

Games

Updated:

Jan 31, 2011

Version:

1.0.5

Size:

435 MB

Languages:

English, French, German, Italian, Spanish

Seller:

Gameloft
Compatibility: OS X 10.6.6 or later