Lifeline 2
By 3 Minute Games, LLC
This app is only available on the App Store for iOS devices.
Description
The original Lifeline took the App Store by storm, reaching #1 Top Paid Game on iPhone and Apple Watch in 29 countries. Its compelling mix of real-time storytelling and Dave Justus's suspenseful writing continues to capture the imaginations of countless players worldwide.

Lifeline 2 raises the bar with a new story almost twice as long as the original, with many more choices and paths to explore. Lifeline 2 features a 28-minute original soundtrack and is fully optimized for watchOS 2, delivering the best Lifeline experience on Apple Watch yet.

The second story in the Lifeline series connects you with Arika, a young woman on a deadly quest to avenge her parents and rescue her long-lost brother. Your choices will keep her alive and help her succeed as she faces mortal danger on her way to a final, fateful showdown against the forces that threaten all of humanity.

Lifeline stories play out in real time. As Arika travels to complete her quest, notifications deliver new messages throughout your day. Keep up as they come in, or catch up later when you're free. You can even respond to Arika directly from your Apple Watch or your iPhone lock screen, without launching into the app on your phone.

After completing any story branch, you can rewind to earlier parts of the story, or speed through parts you've already read. See what happens when you make a different choice: will you guide Arika virtuously, or cut corners to gain an edge? Seemingly simple actions can deeply affect the outcome.

Arika's story, and the fate of the world, depend on your judgment. You will face the consequences together, because Arika is relying on YOU.


Lifeline 2 features no in-app purchases and no ads. An Internet connection is not required.

WATCH US: http://www.youtube.com/c/LifelineGame

Praise for the original Lifeline:

"[A] surprising iPhone and Apple Watch bestseller is pushing the boundaries of fiction" - boingboing.net

"This is the best game on the Apple Watch" - Time.com

"I've played many games that I find engrossing, but Lifeline may be one of the first that changed the way I thought about my daily routine, which leapt off the screen and became a part of my lived experience." - Eli Cymet, Gamezebo

"For a few brief hours I cared – really cared – about the fate of a completely fictional character. I don't think any other game I've played has made me feel that way before." - Matt Thrower, PocketGamer


Lifeline 2 was created by:
Dave Justus
Matthew Sturges
Colin Liotta
Dan Selleck
Mars Jokela
Benjamin Ellebracht

Original music composed by Norman Fairbanks. Soundtrack available on iTunes: http://bigfi.sh/LL2iTunes
What's New in Version 1.4
We've translated Lifeline 2 into Chinese!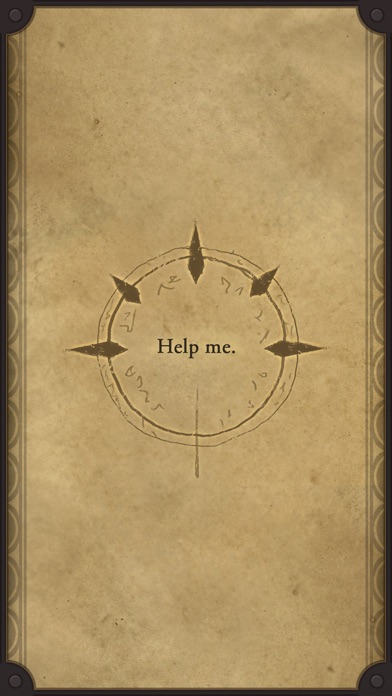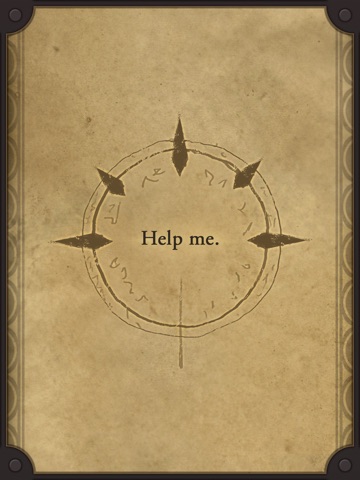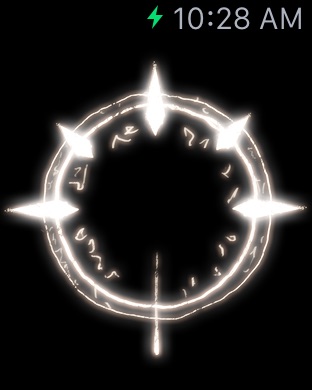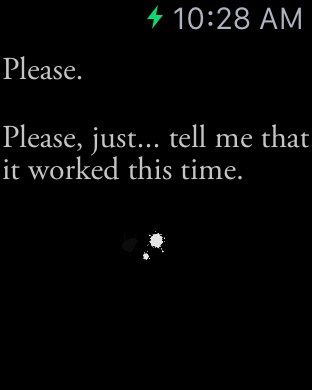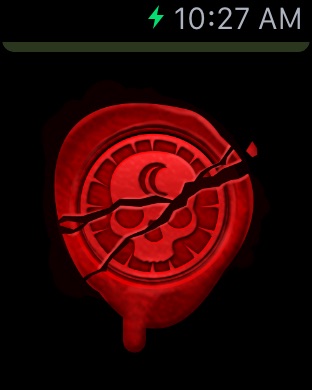 Customer Reviews
*WARNING SPOILERS* I Loved the first one and silent night
I love the lifeline games especially the first 2 (1 and silent night) the stories are great and the humor, although sometimes corny, is a great addition. I also like the idea of "real time" so you can't just finish the game in 2 hours or something and that you can play it just by the notifications when your phone is locked. I do have to say I was disappointed in the end of silent night. you spend who knows how long on the first game and who knows how long on silent night only for them to die in the end?! (Apparently the best ending to get) like the whole point was to get the person out alive and not die right? So then I got lifeline 2 hoping it had some kind of reference to the first ones like maybe your Captain Shepard or the one lady pregnant in silent night or maybe even somehow Taylor survived going into the blackhole and you could still communicate. I did only play through silent night once so I don't know all the endings cause maybe she does survive in the end, But so do the aliens. It will be really nice to see another lifeline were Taylor comes back or something. Either as an alien or as the person you talk to again. Lifeline 2 is a big jump with setting all future and space travel then now it's modern day? I feel like it should have stuck to the future space travel and stuff in the same universe at anything. But over all all 3 are great and enjoyable! 5 stars for sure.
Feels very familiar
I throughly enjoyed Lifeline, despite having my quibbles, like most, with the story and the character. But by the end of it all I really felt connected to Taylor, and really felt invested in his survival. When I first started off with lifeline 2, I went into hoping for the same. That however, was obviously a mistake on my part. I could go on with quibbles about the character, the authors try's at humour, the oddities in the story, but really not of that matters because the story itself is nothing more than a retailing of the original lifeline story. It's not exactly the same, but halfway through, it becomes painfully obvious, the near identical events and subsequent choices at your hand. It quickly starts to feel very familiar, both in storyline and it character. The author really shows an inability to develop different unique characters and that's very disappointing. I didn't feel like I wasted my money with lifeline or with lifeline: silent night. But with lifeline 2, I wish I could get my money back. I couldn't even make it to the end, I just felt too much like I was playing the same story, and I just ended up deleting it. If you really like these sort of adventures I'm sure you'd be willing to play it till the end, but I was disappointed to say the least, and would be very unlikely to purchase any future titles written by the same author.
Not as good as the first but still a good time
I really enjoyed this game. It's much longer than the first which really helps me feel invested in the main character Arika. It's much easier to care about her and the journey than Taylor from Lifeline 1. That being said, she is like the female version of Taylor, however being even more sarcastic, which makes Lifeline 2 feel a little too similar to the first game.

The game also ends very abruptly and somewhat unsatisfyingly. While this was a problem in Lifeline 1, it only feels worse in 2. Assuming you make smart choices, the climactic challenge at the end feels more like a "what, that's it?" Considering how much more time I spent with Arika than Taylor, I was rather disappointed in how it didn't really feel like we ended the journey on a high note. The second to last encounter was far more climactic .

However the encounters are very fun and the descriptions of environments are detailed poignant. I had a lot of fun helping Arika and despite some failings, I think this game is well worth $3. I would definitely recommend it to a friend. I'm sad the journey is over and can't wait for the next game.
View in iTunes
This app is designed for both iPhone and iPad
Offers Apple Watch App for iPhone
$1.99

Category:

Games

Updated:

Dec 02, 2015

Version:

1.4

Size:

81.9 MB

Apple Watch:

Yes

Language:

English

Seller:

3 Minute Games, LLC
Compatibility: Requires iOS 8.0 or later. Compatible with iPhone, iPad, and iPod touch.