Lifeline: Crisis Line
By 3 Minute Games, LLC
This app is only available on the App Store for iOS devices.
Description
A dead lawyer, a mysterious green-eyed woman, stolen crystals with unexplained powers… and it's only your first day on the job! You're a HelpText volunteer, and the app has just paired you with Austin homicide detective Alex Esposito. Dive headfirst into a dangerous investigation as you help Alex untangle the bizarre circumstances of a recent murder.

Choose which clues and suspects to follow as you try to catch a killer who may not be of this world. But be careful – in this real-time mystery, your decisions could mean the difference between life and death for Alex!

• The next chapter in Lifeline's hugely popular Green Series!
• Discover clues, interview suspects, and help solve the interactive mystery. Your choices shape the story as you play!
• Story and original score by New York Times best-selling author Matthew Sturges.
• Play in EN, DE, FR, JP, RU, or CN at launch!

Praise for Lifeline:
"I've played many games that I find engrossing, but Lifeline may be one of the first that changed the way I thought about my daily routine, which leapt off the screen and became a part of my lived experience." - Eli Cymet, Gamezebo

"For a few brief hours I cared – really cared – about the fate of a completely fictional character. I don't think any other game I've played has made me feel that way before." - Matt Thrower, PocketGamer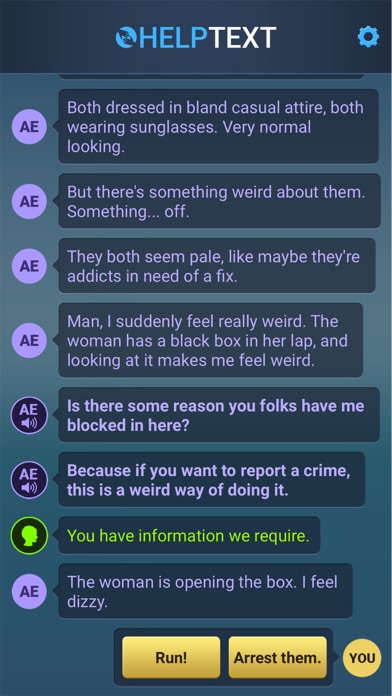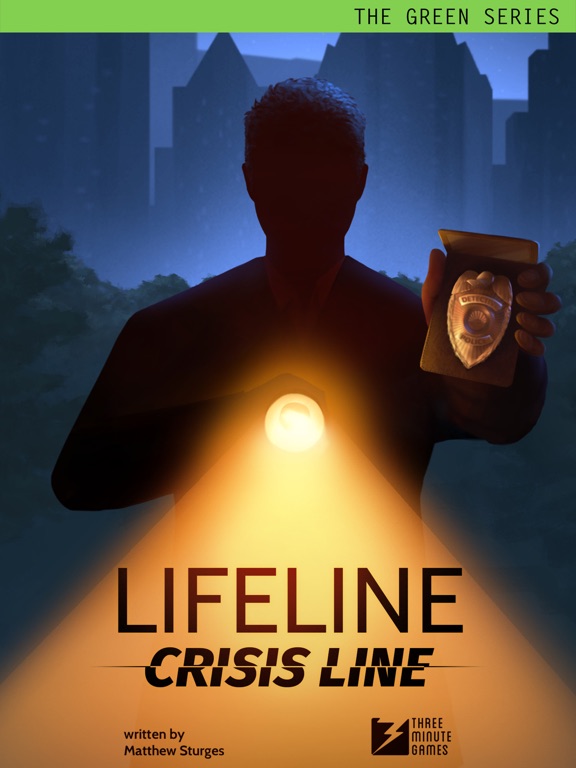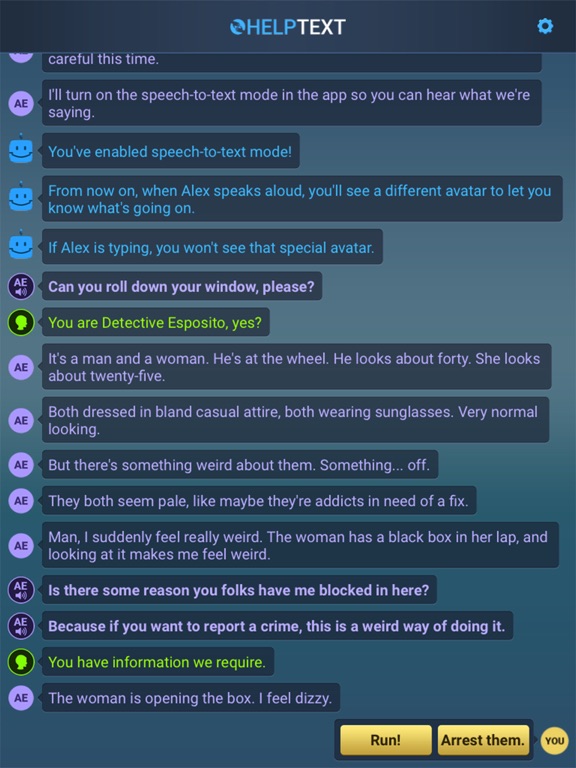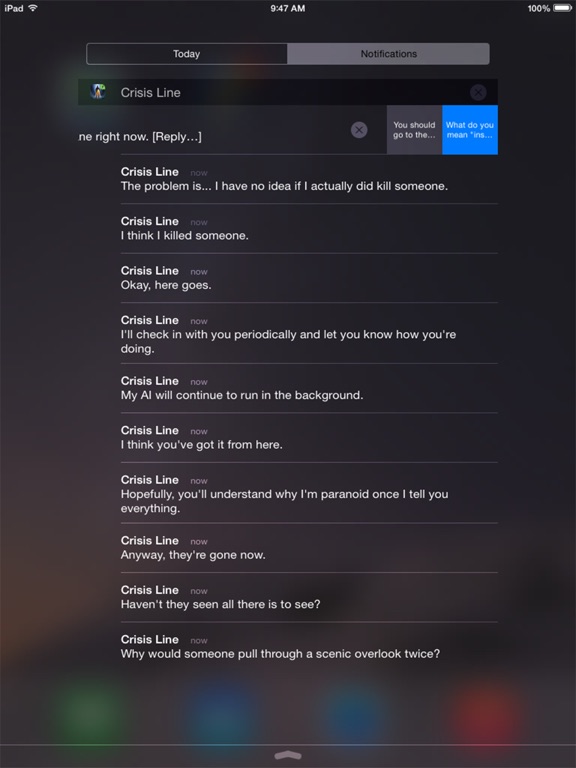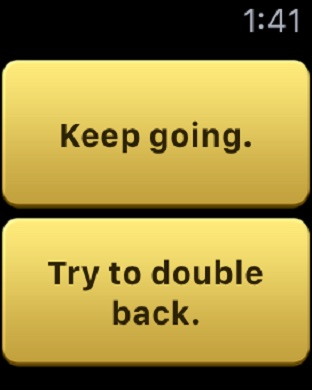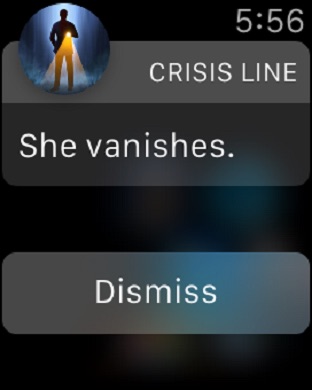 Customer Reviews
So good
I have loved this series since I stumbled on the first Lifeline game.

Pros:
This one was, I think, longer than the others, which has always been my biggest complaint about them.
I really felt invested in Alex, especially because of the rough start I had (I think I killed him three or four times; hint- the ledge doesn't have a gun). I was bound and determined to get him through that crap. Haha.
It felt like Alex really appreciated whatever help you gave him.

Cons:
Oh my goodness some of the waiting times. Like after the house. You know the one. Yeah. That one. I ended up using the fast forward option more than I would normally.
That "best" ending was a bit unsatisfying. Totally worth the play through, but man. Now I want there to be more.

And last, I want to address something I see a lot of other people are giving one star ratings about: the impact of decisions. First off, it's a computer program. It's not going to give you a customized response every time you choose an option. I would hope that's obvious. When you reach an "end of path" scenario, if you didn't get prompted to join the newsletter, you haven't finished yet. It's not a short story that you will play through in a few hours, especially if you don't have fast forward on, and if you do, then you finishing fast is your own fault. I am going to try one other path and see if my ending is different at all, but most likely I'll be circled back around, because that is the ending you are meant to get.
Definitely worth it
Totally worth the money, but ends in a cliffhanger, so I'm stuck waiting for the next one.
Every character never gets a (true) happy ending, I suppose.

But this one, this game- ends tragically. The true ending was extremely sad, but that's not a bad thing.
I like that kind of stuff.

There are a few problems with this, though. When you click a decision, tapping "X" makes it rewind to that point. It's misleading.

Second, it's unbelievable that he can text so much during the story, maybe put on speech to text to make it more realistic?

Third, (and this is only my opinion) when you play the other games, you know what's happening, right? Well, why can't we have a option that has us tell the main character what we know? It could really help if you can tell them that you know what the Green-Eyed-Woman is, or that Warping and Wefting isn't as dangerous as running on the fifth floor.

That would be great, wouldn't it?

Fourth, the soundtrack is amazing. If I could get it, I would. You're sitting on a gold mine!

<SPOILERS>

I don't think Alex is dead, with Crisis Line and FlatLine aggressively winking that he's alive.
Still, we can only hope for the best, right?

Maybe Alex and Arika can team up, and V.Adams, Taylor and Wynn be in a separate team also?
(The end being where they all come together as a complete team)
That would be so awesome, but is only just a suggestion.

Anyways, I'll wait for the next game, I'm DEFINITELY buying whatever comes out next~
Oops
This game has been fun so far, and I like all the times you have to look up information, but I have one issue: I was almost finished with the game when I went back to look at something at the beginning of the story, and I accidentally hit the arrows to go rewind the story. I tapped the x so it wouldn't rewind, but it went back anyway!! And now I have to basically start over and I am so sad. I've been working on this game for like 3 weeks. 😭 It would help if there was an option to go back to where you were before. Then I wouldn't have to go back and re-do 3 works of progress (it takes me so long because I am a full time college student and work 20+ hours a week). Please fix this for the future 😭
View in iTunes
This app is designed for both iPhone and iPad
Offers Apple Watch App for iPhone
$1.99

Category:

Games

Released:

Aug 31, 2016

Version:

1.0.0

Size:

69.2 MB

Apple Watch:

Yes

Languages:

English, French, German, Japanese, Russian, Simplified Chinese

Seller:

3 Minute Games, LLC
Compatibility: Requires iOS 8.1 or later. Compatible with iPhone, iPad, and iPod touch.