Lifeline: Flatline
By 3 Minute Games, LLC
This app is only available on the App Store for iOS devices.
Description
The Lifeline series takes a terrifying turn in this interactive horror experience. Every decision you make could help Wynn to safety, or lead her to an untimely end.

Something has gone horribly wrong... Venture deep into a mysterious scientific facility, where a woman named Wynn has just woken up strapped to a hospital bed. She doesn't remember what happened to her - all she knows right now is that she has to get out of this place. And her only link to the outside world... is YOU!

Help Wynn navigate creepy darkened hallways as the shrieks of something inhuman get closer... In this thrilling interactive horror experience, your choices shape the story and ultimately decide Wynn's fate!

• A truly immersive horror experience!
• The Green Series continues with a terrifying twist!
• Written by award-winning author Daryl Gregory.
• Norman Fairbanks returns with an original bone-chilling score.
• Wynn's heart-rate monitor gives real-time feedback as you make decisions in the story.
• Interact with the story on your phone, Apple Watch, or through notifications!
• Play in English, German, French, Japanese, Russian, or Chinese at launch!

WATCH US: http://www.youtube.com/c/LifelineGame

Praise for Lifeline:

"I've played many games that I find engrossing, but Lifeline may be one of the first that changed the way I thought about my daily routine, which leapt off the screen and became a part of my lived experience." - Eli Cymet, Gamezebo

"For a few brief hours I cared – really cared – about the fate of a completely fictional character. I don't think any other game I've played has made me feel that way before." - Matt Thrower, PocketGamer
What's New in Version 1.0.2
• Optimizations and bug fixes

Thanks for the awesome feedback and support!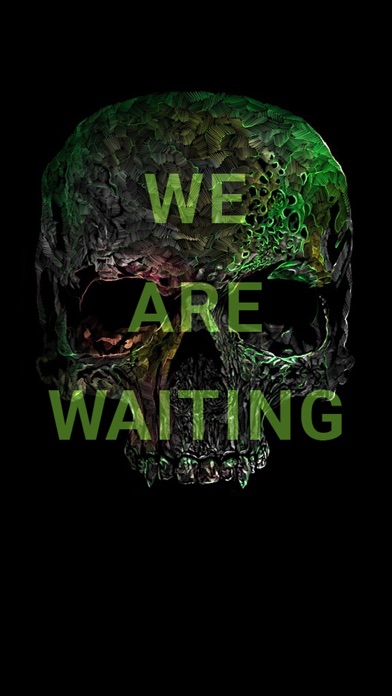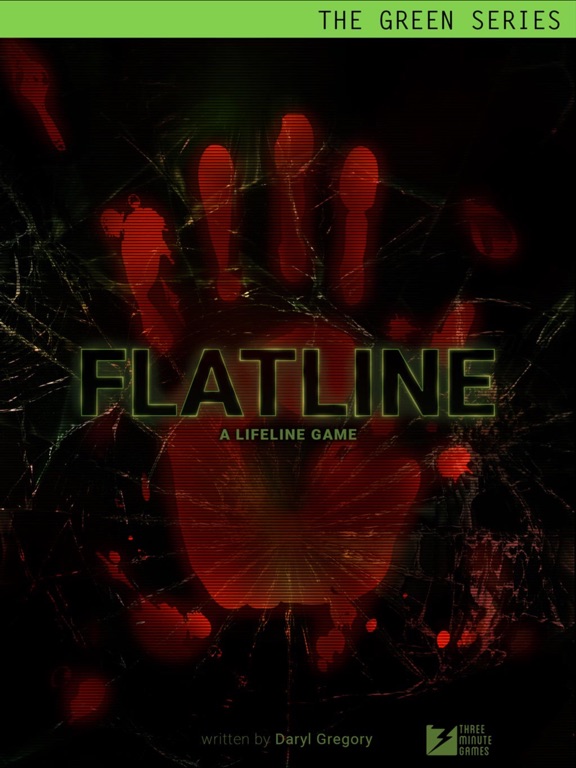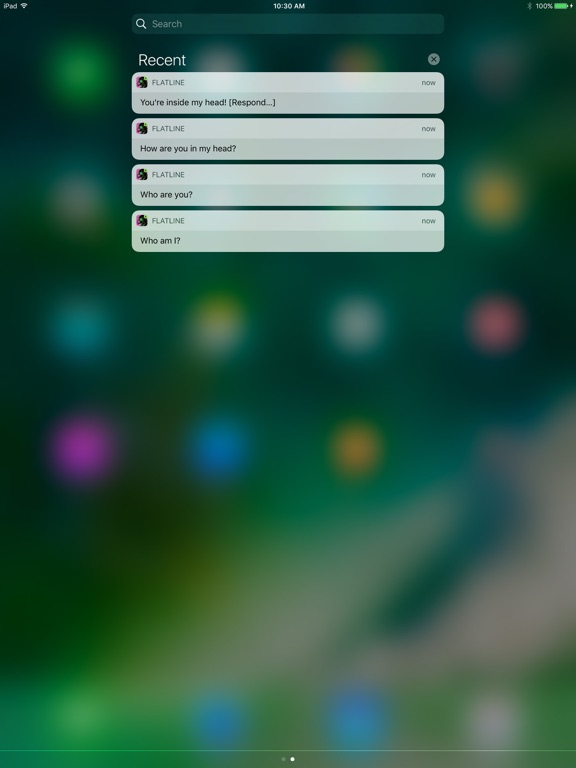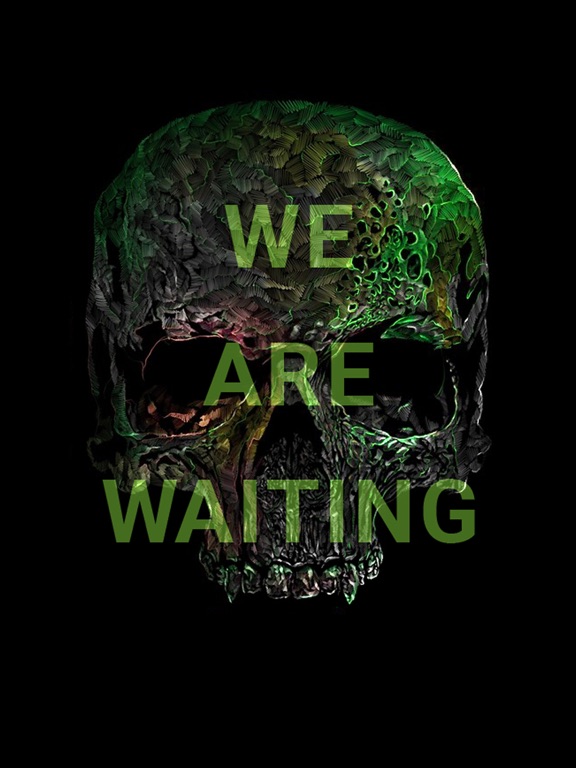 Customer Reviews
Quirky, awesome, engaging
This is my second Lifeline game (I played the with Alex first), and it's an awesome, unique experience (even without an Apple Watch). The real-time nature of the narrative contributes to its engaging nature. I find myself actually caring what happens to Taylor, which is the same feeling I experienced when playing Lifeline: Crisis Line with Alex. I had to look up the order in which to play the other games, since 3 of them star Taylor. Right now I'm simultaneously playing Lifeline, Lifeline 2: Bloodline, Lifeline: Whiteout, and Lifeline: Flatline since they star characters other than Taylor, as I want to play the Taylor entries in order (Lifeline, then Lifeline: Silent Night, then Lifeline: Hallway to Infinity). These games are definitely worth playing. I'd love to see how the experience differs when playing with an Apple Watch. Regardless, I highly recommend all of the games in the series. They do have an overarching theme that ties them all together (the threat of the green-eyed woman and/or the odd, green alien tentacle blobs that can enter your body Wrath of Khan style). I like the fact that some of the games are sci-fi, one is fantasy/magic themed and one is basically survival horror, and all of them adhere to the overarching theme of the green mind-controlling alien creatures that you must either destroy or avoid at all costs. I highly recommend them.
No Fast Mode, constant pauses!
So, I got about halfway through this game, then I had to start over due to the game being deleted. In every other Lifeline game out there, "Fast Mode" is an option so you don't have to wait in between transmissions with your character. There is no Fast Mode in Flatline. So I had to trudge through the game at the same, slow pace again, already knowing what happens. Which brings me to my next complaint: sometimes you get a SINGLE sentence from Wynn, and then you have to wait five minutes for the next transition. The gameplay is too short in terms of actual communication vs "Awaiting Transmission." Wynn is not a very likable lady, either. She's kind of a snot. Taylor was awesome and so was Adams, but the two female-lead Lifeline games have mean, snarky women you interact with, which makes me think they don't have any women writers for the women characters. The story kind of lacks direction too. There is a vague goal of "find my sister scientist" in there, but so far, it's mostly Wynn wandering around a bit aimlessly. I'm still going to finish it, but I'm glad it was pretty cheap as an App Store game.
Explaining the elevator, and this game is dope
First off, the elevator. Why create a rewind in the story called into the elevator when u actually aren't supposed to go into it or do anything with it? So to answer any questions about it, leave it and let the apes attack you because it's the only way for the story to continue. Now, this game is as good as it it FREAKY!!! I love the story even though it can get quite confusing. However, my main problem with it is that Wynn take too long to do stuff, I had to turn the game on fast mode (which I hate doing) just so I could get the game moving. So that's my review, I hope that what I told anyone about the elevator helped. P.S - This is just my opinion but I think that Adams shouldn't be over (because I'm not done with him personally and Taylor and Arika seem to be the only people with a more than one game series and I think it would be cool if Adams did as well) and I think that a MAJOR crossover should happen between the characters. Also, is Taylor's series over? Or was the end of Silent Bight just a massive cliff hanger?
View in iTunes
This app is designed for both iPhone and iPad
Offers Apple Watch App for iPhone
$1.99

Category:

Games

Updated:

Nov 04, 2016

Version:

1.0.2

Size:

148 MB

Apple Watch:

Yes

Languages:

English, French, German, Japanese, Russian, Simplified Chinese

Seller:

3 Minute Games, LLC
Compatibility: Requires iOS 8.4 or later. Compatible with iPhone, iPad, and iPod touch.