Marble Arena 2
By Mihai Gabriel Ailioai
Open the Mac App Store to buy and download apps.
Description
First ever marble game to feature multiplayer level crafting ! Join your friends and create anything you want !

Marble Arena 2 is a family friendly, physics based, free 3D marble game, featuring vibrant HD graphics, fun and addictive gameplay, and an easy to use built-in editor for creating custom levels.

The game now features 82 mayhem filled levels, where players will test their skills on several types of surfaces, attempt to master a multitude of physics contraptions and go toe to toe, and sometimes toe to multiple toes, with A.I. controlled enemies bent on preventing players from achieving their goals.

Making it through all these perils in one piece, and in time, has its benefits. Players will be awarded upgrade points for doing so, points that they can use to improve their skills or unlock their favorite from a multitude of marble skins.

If single player action is just not enough action, the game provides a fun multiplayer experience, with a dedicated server running 24/7 and gives anyone the ability to host their own server and play with their friends.

Creative players are given all the tools they'll need to create their own levels, in the form of the built in editor. A quick, fun and easy to use set of tools meant to allow anyone to bring their mayhem inducing ideas to life in a matter of minutes and play them right away.

To complete the experience, the game goes hand in hand with the brand new Marble Arena website, where players will be able to post stats, best times and scores, upload replays of their shenanigans or they very own original levels, for others to download, rate and appreciate.

The website is also the place to find video walkthroughs for all the levels in the game, video tutorials for all those creative types out there, and a leaderboard for bragging once you make it to the #1 spot.
What's New in Version 1.3
- Multiplayer Level Creation and Editing
- Terrain Generator
- Easier way to install downloaded levels
- Many more bug fixes and improvements
Screenshots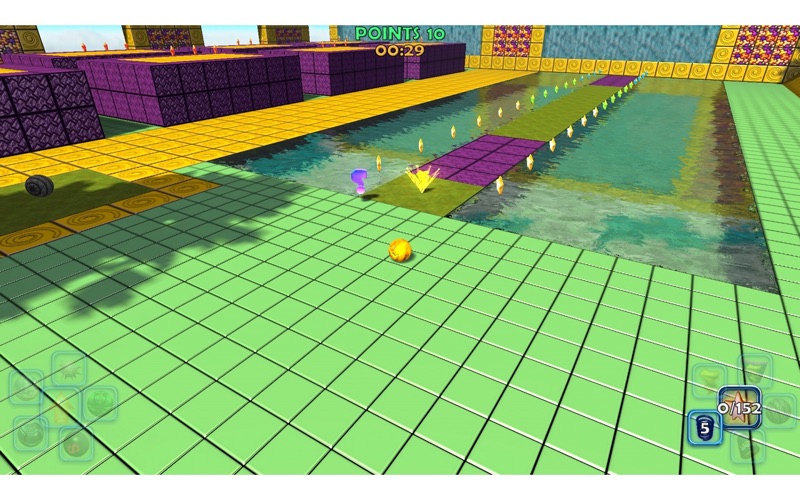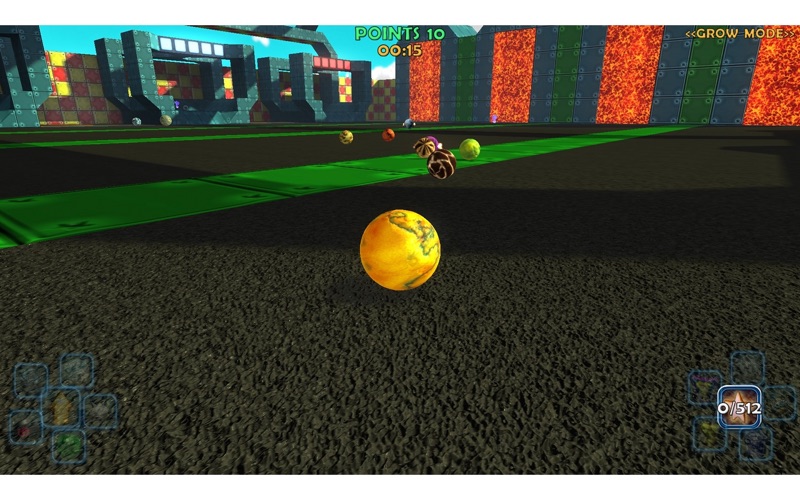 Customer Reviews
Lackluster Marble Game
While the graphics look very impressive and colorful, that's all that it has going for it. The controls/physics of the marble is extremely awkward, as if you're both slipping around and walking on the moon at the same time, it feels like I'm controlling a balloon rather than a marble. On top of that the size of the levels do not fit well with the speed of the marble, maybe if the marble could move faster I wouldn't have as much of an issue with navigating giant maps. And that's what mainly turned me off to the game, the marble is extremely sluggish, and without the aid of a powerup it has little traction, and almost no acceleration.

While I wouldn't say this is a good game, I do admit it has some nice additions. Some of the power-up concepts are creative, and the addition of a level editor is pretty revolutionary for its genre. But even those things can't save it from how attrocious the gameplay feels. If you want a good game among the "marble" genre I would recommend Switchball, MarbleBlast Gold, or even Ballance instead.
Saving is Screwed Up
I would give this a 4-5 star rating, but saving doesn't work. I made a lot of progress, by every time I get on I click resume last save. But one time, I get on, then get off, without opening that save, then the next time I get on and click resume last save, I lost ALL my progress. I went into the same machine thing, it was there, but when I open it up, it doesn't work. You will never get a good review from me unless this is fixed, and you will make sure that it works 100%. If you want me to be happy with this game, don't make there be multiple saved games. When I finish a level, it should autosave. Marble Blast Gold from a long time ago did it this way and it worked flawlessly. There should be auto save. This is the only game I've seen in years that doesn't have auto save. To me, this just seems like you guys where too lazy to put it in.

Outside of saving, its a fun game. Very challenging. But not fun since I have to restart the whole dang game. If I ever loose my progress again, you won't every expect me to play this game again.
A Good start but doesn't feel finished
I love games that exhibit good physics simulations, and this one does a great job at that. It's just that after a short while, I get really tense just trying to keep the marble in play and controlling the direction of the roll. Maybe that's the point. If so, then the keyboard controls in conjunction with the camera view needs to be polished. Frequently, I'll be rolling the marble along, and then move the mouse slightly, and the camera zooms into the marble and fills the screen. I'm constantly playing with the mouse to get a good camera view. When I do, it changes automatically and sort of ruins the experience. I also agree with those who dislike the music soundtrack. I turn it off and leave the sounds on. There are helpful tutorial levels to get you started, but some misspellings on the description screens show a lack of polish. For a free program, this is worth a try. I was just hoping for more.
View in Mac App Store
Free

Category:

Games

Updated:

May 19, 2012

Version:

1.3

Size:

117 MB

Language:

English

Seller:

Mihai Gabriel Ailioai
Compatibility: OS X 10.5 or later