Medieval Math Battle
By SpinFall
Open the Mac App Store to buy and download apps.
Description
Learning math facts has never been so dangerous! Use your brain and brawn to defeat dragons, goblins, trolls, and many other treacherous beasts. The faster you answer, the stronger your attack. Knowledge is power!

FEATURES:
X. Math problems increase in difficulty as your child improves
X. Report card feature that displays fact mastery
X. Daily bonus for 15 minutes of practice
X. Fun way to memorize math facts
X. Addition, subtraction, division, and multiplication
X. Medieval world of battles and villains
X. Attack enemies with math and potions
X. Customize your character
X. Turn-based battle mechanic

"Way better than flashcards!" - Ethan, 11
What's New in Version 1.6
A few technical updates and bug fixes, and now saves your progress after each battle (not just after every quest).
Screenshots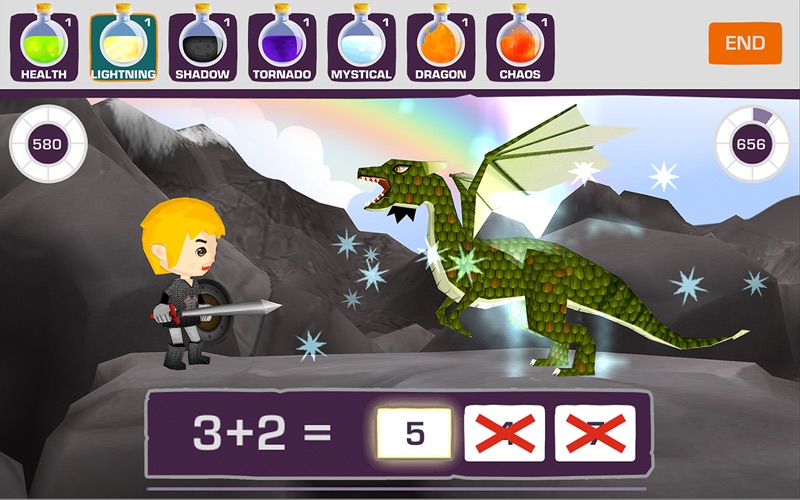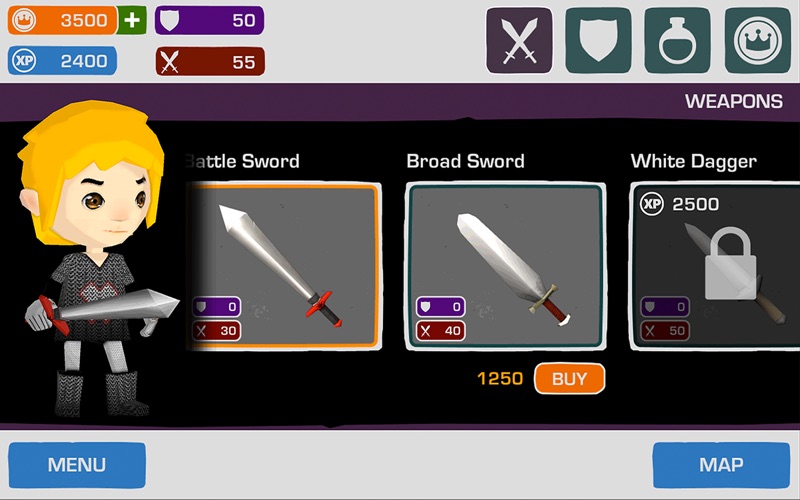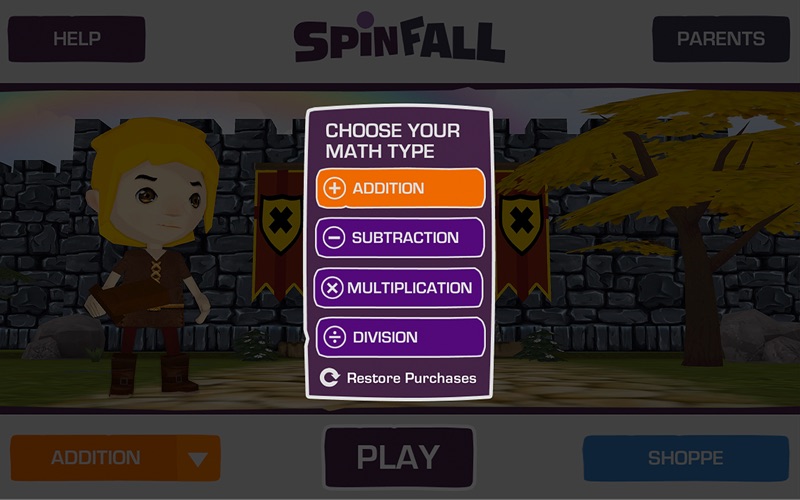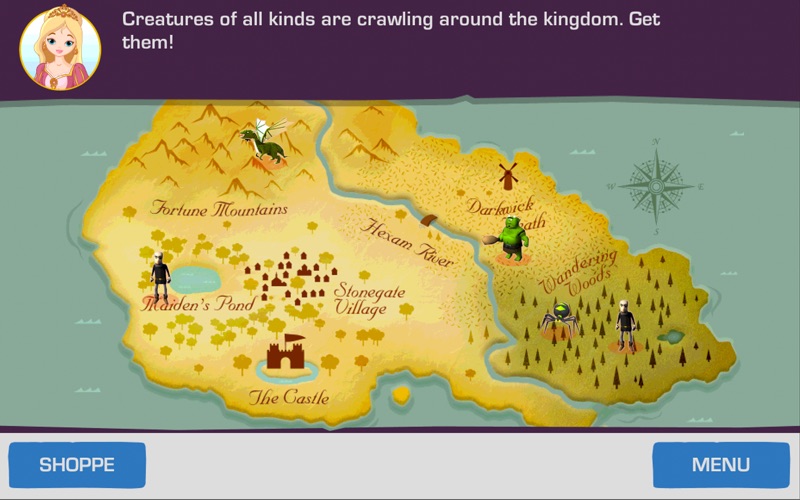 Customer Reviews
Teacher Rated: 4 out of 5
I have my son age 8 using this program all Summer. He has worked on it 15 minutes a day EVERY day. We have found that the program is fun and has some solid merit to it. The positives: The graphs, audio, and ease of use. The math problems are good for beginners. The problem I have found is that after mastery of many of the problems other problems will not show up. My son's report card on the game has shown the same problems undone for 3 days now. Note that it shows full mastery of all the other problems. There is a huge chunk of problems that simply do not show. I would state that this is a good introductory game for use two to three hours, but after that you are hitting repetition. Also the program allows the kids to get all the swords and armour well before they have mastered all of the sections. This causes student bordom. There is a motivational factor for the student to get the points to purchase items. Once they bought or upgraded everything the 'thrill' factor is over and it's simply doing math. If this gets fixed it could easily be a 5 star app, but till then it's a 3.5 or a 4. Fix the dead problem issue and add more swords and armour at higher purchase levels.
My daughter LOVES this game!!! (And so do I)
I was looking for a way to help my daughter improve her math facts for school. The school does timed math fact drills. They are stressful and NO fun. This game has given my daughter a way to improve her math fact accuracy and speed. We stopped doing the boring practice sheets that they send home because she has improved so much faster with using this game instead and she is having fun. She looks forward to earning the next sword, potion, and armor set. Her 20 yr. old brother even thinks this game is cool. He likes that it is alot like his games but is it not violent or inappropriate for children. Schools should be using this type of program! Have you considered developing school or home school curriculum? Thanks!
Could be great - but has a _major_ bug
First I was really excited about this game. My son wanted to play it all the time and got amazingly good at it. I thought he was becoming a true subtraction wizard ...
However, then I realized that he didn't actually learn any subtraction at all. Instead he just learned to compare two numbers.

Let me explain. For any subtraction problem, the program offers three options.
A, B, C
One of these is right, one is too small, one is too big (except when the answer is 1, then there will be two 1s).

Alright, here is what my 6-year old son figured out:
The middle number, B, is _always_ too small - so never click on it.
Of the remaining two, A and C, one is correct the other is too big. So all you need to do is compare the very left and the very right numbers and click on the lower one. Voila! You get every answer right without ever doing a single subtraction.

I am not sure if this is intential or not, but it gives parents the illusion that their kids get great at mathematics when really they don't learn much at all. Please fix this! Thanks!
View in Mac App Store
$2.99

Category:

Education

Updated:

Oct 26, 2013

Version:

1.6

Size:

32.0 MB

Language:

English

Seller:

Franklin Lyons
Compatibility: OS X 10.6.6 or later