暖暖环游世界(礼包版)
By RUNHAO YAO
This app is only available on the App Store for iOS devices.
Description
暖暖的新游戏《暖暖环游世界:新篇章》已经上线啦~不过下载此旧版本仍然能获取专属好处哟:
1.可以获得《暖暖环游世界:新篇章》中价值30元的钻石和金币礼包。
有任何疑问请联系客服qq:732709050

**日本区付费全榜第一,香港区澳门区付费全榜第一,大陆区台湾区付费游戏第一达成**

一份意外的生日礼物,一张神秘的藏宝图,暖暖的环球旅程由此开启~一路上惊喜不断,卖萌萝莉装、性感泳装、帅气男装、特色民族装、华美礼服……千款不同种类服饰让暖暖目不暇接,真想全部收入自己的衣柜!还有大量精美设计图,等待暖暖收集材料亲手制作出新衣服哟~

然而旅途中同样状况频出,接连不断的任务关卡,暖暖的审美和搭配能力受到前所未有的挑战,必须要穿出合适的搭配才能够继续前行。相信你也会从暖暖这里获得对日常穿着搭配非常有用的参考哦!

还有一件很重要的事情,就是要让暖暖和途中出现的各位店主搞好关系哟~常去光顾,偶尔赠送他们一些小礼物会让店主们心情大好,其中的好处亲身体验过自然会知晓~ (>ω・)

这次傲娇的姐姐,腹黑萌的大喵将会陪伴暖暖共同经历奇特搞怪的人物,精彩的故事,众多的萌物,让整个旅途充满乐趣!流畅的剧情和未知的谜题也等待着暖暖去寻找最终的答案!

゜・。。・゜゜・。。・゜゜・。。・゜゜・。。・゜゜・。。・゜゜・。。・゜゜・。。・゜゜・。。・゜゜・。。・゜゜・。。・゜゜・。

游戏特性:

1、换装与RPG完美融合!在世界环游的过程中不断结识新朋友,挑战新关卡,寻找谜题的答案,体验充满乐趣的剧情!

2、仅发型就近200款可供选择,仍在不断更新中。可创造过亿种不同搭配,更有地域特色服装和众多萌物道具让你目不暇接!

3、精美画质细腻程度超越前作。绝赞的人物立绘,精巧细致的地图,将带来与众不同的视觉享受!

4、独创评价体系更为精准。和朋友一起大胆搭配,挑战审美和衣服搭配能力!贴近生活的剧情对日常穿衣搭配极具参考价值!

5、多样的玩法。可以体验收集材料亲手制作衣服的乐趣,也可以尝试新鲜刺激的迷之屋,每天更有大量礼物送出!

6、融合养成系统,更多惊喜期待你来体验!

゜・。。・゜゜・。。・゜゜・。。・゜゜・。。・゜゜・。。・゜゜・。。・゜゜・。。・゜゜・。。・゜゜・。。・゜゜・。。・゜゜・。

如果你喜欢这个游戏,喜欢暖暖,欢迎关注联系暖暖哦~

联系方式:

新浪微博:@PapeStudio & @Nikki暖暖

邮箱:papegames@163.com

暖暖官方粉丝群:249029368

客服娘QQ:732709050
What's New in Version 1.0.6
bug fixed
iPhone Screenshots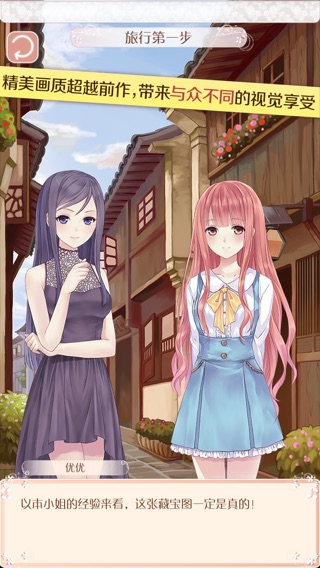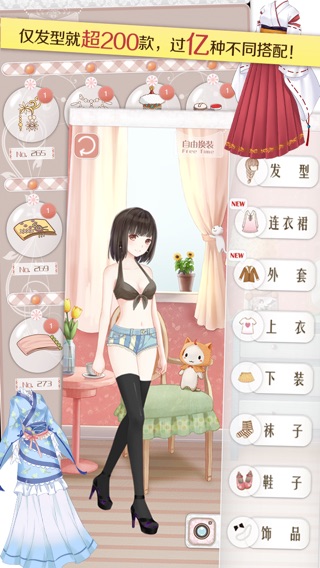 Customer Reviews
Much more than expected...
When almost all my girl friends started posting screenshots of this game, I never thought there would be one day when I become one of them. And here I am, taking time to write a review so that I get rewards in this game. This is just so much fun.
very good
I really like the game, which there are so much choices for style dressing... the only thing that I don't like is that I have to wait to open each mission ...it makes me feel a little bit annoying, but I understand that is the game program that takes it so long to load
Back again
I had played this game about a year ago. But I delete it by accident. Anyway it was okay to play it again. Those dresses are lovely. I know I will buy lots of coins for buying those dresses!
View in iTunes
$0.99

Category:

Games

Updated:

Dec 31, 2013

Version:

1.0.6

Size:

263 MB

Languages:

Japanese, Simplified Chinese

Seller:

RUNHAO YAO
Compatibility: Requires iOS 5.1 or later. Compatible with iPhone, iPad, and iPod touch.
Top In-App Purchases
体力回满$0.99
一大盒金币$4.99
超多超多金币$29.99
一盒金币$1.99
一箱金币$8.99
一罐金币$0.99
一桌子金币$14.99
体力上限增加25$7.99
小熊礼盒$1.99
一大篮金币$21.99