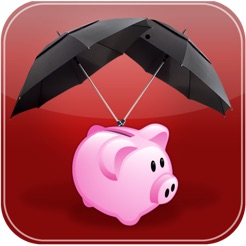 Description
Oink-A-Saurus makes learning about saving and investing fun and easy.

When you first register, Oink-A-Saurus asks you to tell it about:

1. Your favorite things to buy
2. Your favorite brands
3. Your favorite things to do

Oink-A-Saurus uses your answers to create a short list of publicly traded companies (that means you can buy and sell the virtual stocks of these companies) that might be of interest to you. Oink-A-Saurus does this through its Investment Oinker feature.

Oink-A-Saurus offers six other neat features. They are:

* Who Makes It? – Let's say you like the new "Super Blast Soccer Ball" and want to know who makes it because maybe you'll want to invest in the company that makes the ball. Tell Oink-A-Saurus the name of a product or brand you like and this feature finds the name and stock symbol of the publicly traded company that makes that product or brand. This feature also enables you to read news articles about the company and to pretend buy or sell shares of stock in the company. Companies in which you have pretend bought shares of stock will be listed in your Porkfolio.

* Porkfolio – Your Porkfolio shows the publicly traded companies whose stock you have pretended to buy through either the Who Makes It? or Investment Oinker features. Your Porkfolio shows you how many shares you have pretend bought in each company and the total amount of profit or loss you have made.

Details: You begin Porkfolio with $0 in your Total Cash and Total Value of Stocks. When you buy stock, your Total Cash decreases by the same amount as the increase in your Total Value of Stocks. Over time as the prices of your stocks fluctuate, your Total Value of Stocks may be greater or less than the Total Cash you spent to buy them. If the former, you'll have a Profit else a Loss.

* What If? – What if five years ago you would have purchased 10 shares each of Google, Apple, and Honda? How much would they be worth today? The "What If?" feature allows you to see the rise or fall in value of a particular stock had you purchased it on a certain date in the past. Would you have made a profit or a loss? Try it and see.

* Investment Education – Follow Porky and Pigger, two fun-loving pigs, as they banter about ice-cream, porridge, coffee beans, rubber duckies, e-books, and many, many other things that reveal interesting ideas related to saving, investing, and economics.

* 3 Piggy Banks – Want to buy something big? Want money for your future? Want to help someone in need? You're more likely to be able to do so if you set savings goals for each of these three purposes. Each of the 3 Piggy Banks allows you to set specific savings goals and track your progress. You can set goals as dollars or as specific items. When you save real money at home toward one of your goals, note how much you saved by adding virtual money to the corresponding Piggy Bank here and you'll hear a contented piggy snort. When you take virtual money out, you'll hear something quite different. Try it and find out for yourself.

* Mud Pit – Do you have a favorite brand or company? Do want to know more about something you heard or read related to saving, investing, or economics? Do you want to know if other Oinkers (users of Oink-A-Saurus) think buying the stock of a particular company is a good idea? Want to know why Porky is narcoleptic? Want to suggest a topic for Pigger and Porky to banter about? Then jump in the Mud Pit and wallow around. Oink!

Ratings and Reviews
So frustrated
I just wrote a long review and it was delete before I could post because I chose a taken nickname. Really??!! Anyways, there are bugs in this app when I enter the brands I like it deletes them. When I go to investment oinker or to put in a brand name to see how it's doing it says my internet connection is bad. My internet is connected fine. If anyone knows how to fix these things please let me know in a comment. I am very excited to use this app and I admire the boy who made it. I'm sure that making an app especially one like this is very difficult and tedious to manage. I'm a mother and I go to UCI and this kid is still probably smarter than me!! Props :) I just really want it to work so I can learn more about the market. Thanks!! :)
Keeps Crashing
I would love to actually use and enjoy this app, and I've read several reviews praising its quality. However, there is no way for me to do that as the app crashes every time I try to choose my state. I've also tried to create a profile without entering my state, and the app will not allow that either. With the amount of users I've seen complaining about this same problem, Oinkasaurus is well overdue for a bug-fix update.
Simple and elegant
TripleUnicornSunfishTunaBread
If every teen in America used this app, our country would have a bright future. Excellent app, I show it off to all my colleagues all the time.
Information
Seller

Apax Software Development, LLC

Size

6.3 MB

Category

Compatibility

Requires iOS 3.0 or later. Compatible with iPhone, iPad, and iPod touch.

Age Rating

Rated 4+

Copyright

© Fabian Fernandez-Han

Price

Free
Supports
Family Sharing

With Family Sharing set up, up to six family members can use this app.