Couple - Relationship App for Two
By TenthBit Inc.
Open iTunes to buy and download apps.
Description
Couple is a more intimate way to share your life and the best way to stay in touch with your favorite person: it's free, it's fun, and it's completely private! Couple, the app for two! Over 2 million downloads and an Apple Editors Choice award can't be wrong!

Couple keeps all your special moments saved privately in one place and connects you to only the most important person in your life for the most private messaging experience. Perfect for both long distance relationships and couples in same city. Express yourself with video, audio, photos, and stickers; be close, even when apart with ThumbKiss™; and do everything from one app: share to-do lists, set reminders, make phone calls, send messages, share your location, suggest places to go out to on dates nights, and more.

Features include:
• Private timeline to build a shared history & remember all your special moments
• Real-time messaging and share videos, voice messages, and photo filters to express yourself
• Express your moods & emotions with a variety of fun sticker packs
• Send Secrets: photos that disappear after a fixed time!
• ThumbKiss when you want to be close: whether next door across continents touch the same spot on
your phones to make them both vibrate simultaneously
• Sketch together in real-time: draw pictures simultaneously or play games from a thousand miles away!
• Make phone calls or Facetime from inside the app
• Share to-do lists: real-time syncing from new date ideas to remembering milk at the store
• Calendar reminders: schedule dates, automatic notification of birthdays, anniversaries, and important
dates
• Find highly rated nightlife venues + restaurants, to suggest them to your partner for date nights
• Broadcast your location to each other in real-time using Live Beacon, to make it easier to meet up
• Cross platform support
• Chat using the web app when you're on your computer

Features coming soon:
• Multi-language support
• And much, much more!

Note: Continued use of GPS running in the background can dramatically decrease battery life. Live Beacon uses GPS and will automatically turn off after 30 minutes.


Learn more at: www.couple.me
Need support? http://support.couple.me/
Like on Facebook: facebook.com/couple
Follow on Twitter: @CoupleApp
Pin on Pintrest: pinterest.com/coupleapp
Follow on Instagram: instagram.com/coupleapp
What's New in Version 1.9.9
We're back with a shiny new update. We have added support for iOS 8, iPhone 6, and iPhone 6 Plus. Let us know what you think!

Version 1.9.9 includes various bug fixes:

- Fixes an issue with notifications not being received
- Fixes an issue with the passcode lock screen hanging
- Fixes an issue with using the app on an iPad
- Other UI improvements
iPhone Screenshots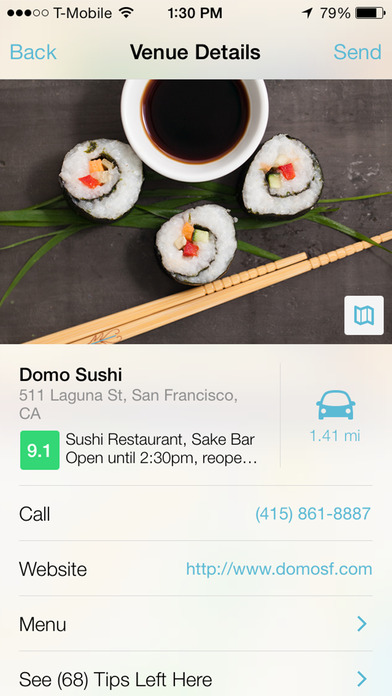 Customer Reviews
Calendar needs work but excellent app
Love, love, love this app..... except for the calendar. It's a skeleton of what it needs to be given that it is an app that helps two people, track, organize and coordinate their lives together. My husband has a lot of events that he is constantly adding to his calendar, and I try to keep up by sharing his calendar with him, so I know where we are going to be and how to plan a week or month in advance. I love that I don't have to worry about other calendars from other platforms like Facebook invading this one, so please keep that!!!! But my concerns are about the things it cant do. 1. We can't see the calendar in a calendar view. The problem is that in the list view, we can't easily/quickly tell what day of the week an event is on. This is very handy for deciding what I'm doing according to the day instead of the date. Also this prevents us from easily seeing if an event time overlaps with another 2.We have a lot of events that we would like to coordinate that are several day events. There is only a start date/time and no end date/time. This forces us to enter a three day weekend three times to cover all three days....very tedious.... Total bummer. 3. No option for recurring events other than annually. So if we had a weekly date night we are forced to enter each one individually. Double bummer.
I truly love this app but I NEEDS better calendar features. If you can do that, I'll suggest this app to every couple I know and meet!
A lot of nitpicking adds up
First off, this app is absolutely amazing. I love thumbkissing my sweetheart. It really helps us feel like we're together despite a three-hour drive that currently separates us. There's something incredibly fun and flirty about our thumbprints dancing around the screen, playing "hard to get" until we overlap for a second and our phones vibrate as we "kiss."
I also really like the stickers. You do have to buy most of them, but if one person buys a set of stickers, the other person may use them too, which i thought was an AWESOME touch.
Another feature I really like is the live sketch, a little art board where you both can doodle at the same time. It's features like these that really help make us feel a lot closer together.
However, there are a few things that I'm not so keen on. The first is how the keyboard acts slightly differently than my phone's messaging system. When I'm messaging someone, I can slide down to dismiss my keyboard, but on Couple that doesn't work - you have to tap your timeline (the screen that displays your messages). I also don't like how it automatically replaces text with emoticons. For example, if I type "colon, right parentheses" or :) it will, after the message sends, get turned into an emoticon, like so: 😊.
It's things like those that aren't too bad by themselves, but all together are kind of irritating and why I didn't give five stars.
Absolutely Superb
Let me just start off by saying that this is by far the best app ever for long distance couples. My boyfriend is in Europe right now for his career and I'm in the US finishing college, and the long distance is really hard for the both of us. This app has been amazing in that it tells me what time it is over there so I don't have to keep trying to figure it out in my head, it allows us to send quick (and reliable!) messages back and forth, and it even lets you do fun interactive and real-time activities together! My personal favorite is the sketching feature. The thumb kiss is pretty great too, since it gives us some sense of physical intimacy even while being so far away from each other. This is the only app I've come across so far that is so tuned into the needs of long distance couples and just couples in general. I also haven't experienced any crashes/bugs/glitches/etc since I've been using this app (which has been for at least 3 weeks) which is an added plus. And the best part? It's free! The only thing you would have to pay for is a few emoticons but those aren't even needed to get the best out of the app. I would recommend this to to any couple as it promotes romantic closeness and intimacy even over electronic devices. Best app ever!
View in iTunes
Free

Category:

Lifestyle

Updated:

Dec 05, 2014

Version:

1.9.9

Size:

13.1 MB

Languages:

English, Japanese, Spanish

Seller:

TenthBit Inc.
Compatibility: Requires iOS 6.0 or later. Compatible with iPhone, iPad, and iPod touch.
Top In-App Purchases
SmileysFree
Thinking of you's$0.99
Bandit$1.99
Teddy$1.99
Pugs$1.99
Chip$1.99
Juliet$1.99
Sweets$0.99
Aquamarine$1.99
Romeo$1.99
More iPhone Apps by TenthBit Inc.