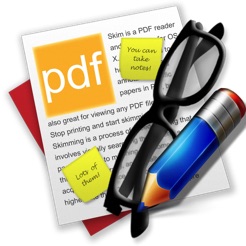 PDF Form Filler-No more printing
4+
Description
PDF Form Filler will let you overlay text , checkmark , signature onto a PDF file or even paint on a PDF.
Until now, most people download a form, print it, fill it out, and scan it back in or snail mail it. With PDF Form Filler, you can overlay the text right onto the PDF. Then, when everything is filled, save it as a PDF again and you have a new PDF with the form all filled in. Incredibly useful.
It just works.
Ratings and Reviews
Crashes a lot...
This is a great little app. I use it to fill out a lot of my school work so I don't have to write it all by hand. I love that you can use whichever font you have on your computer, changes its size, color, etc. It's very customizable. My only complaint is that is crashes at least once or twice while I'm using it. I have been saving it after every new entry I make, but if you forget… oh man. Too bad, everything you just typed is gone. Anyway I love the idea of the app and for the most part it usually works. Just don't forget to SAVE… frequently!
Great App! All the one stars are from computer illiterate users
This app works great. I love that it is super simple. All of the 1 star reviews are by people who appear to be computer illiterate (or are too afraid to just click around a little).

To edit a PDF:

1) Open the app and click 'File > Open' to open a pdf somewhere on your computer.
2) Choose a tool (such as the text box) from the little palette.
3) Click somewhere on the PDF where you would like to edit.
4) If you need to repsotion or delete something you added, use the little mouse cursor from the palette to select the misplaced object (hit delete key to remove items).
5) When you're done editing, click 'File > Export as PDF…'.
6) Give this app the 5 stars it deserves.
DON'T BUY IT!
I jsut purchased this only because I needed to fill out a few PDF forms and wanted to have my signature on it so I could email them out, rather than print and scan or fax them. The app DOES NOT WORK. I am a very tech-savvy person and still could not get it to work. It's just a box with little boxes on it. No directions, no support---nothing. If you don't believe me, click on the PDF Form Filler-No more printing Support button above. It just goes to some random blog where there are comments of people asking how to use the program. I wish I would have seen that BEFORE I wasted $6.99 on it.
Information
Seller

Fei Zhai

Size

2.4 MB

Category

Age Rating

Rated 4+

Copyright

© @2012 Applest

Price

$4.99
Supports
Family Sharing

With Family Sharing set up, up to six family members can use this app.