Penny Arcade Adventures: Precipice of Darkness
By Hothead Games Inc.
Open the Mac App Store to buy and download apps.
Description
Based on the popular and superb web comic strip Penny Arcade, get ready to join with Gabe and Tycho of the Startling Developments Detective Agency.

Solve strange mysteries that are lurking in this fantastic 1st episode. Episode 2 also available on the Mac App Store.

Set in the 1920s, this RPG adventure places the familiar Penny Arcade protagonists in an alternate pulp horror setting reminiscent of the works of H. P. Lovecraft. A must for all Penny Arcade fans!

REVIEWS
"84% - Partnering with developers Hothead Games, Penny Arcade co-conspirators Jerry "Tycho" Holkins and Mike "Gabe" Krahulik have produced a work of gaming art that will ultimately strike the right chord with their fanbase" Cheat Code Central

"82% - ...if you are looking for a few good laughs and an interesting story line packed into a five- to eight-hour package, you really won't find anything better than this" Worth Playing

"80% - It's a lot like playing a comic strip!" Games Radar
What's New in Version 1.2
Bug Fixes and Enhancements
Screenshots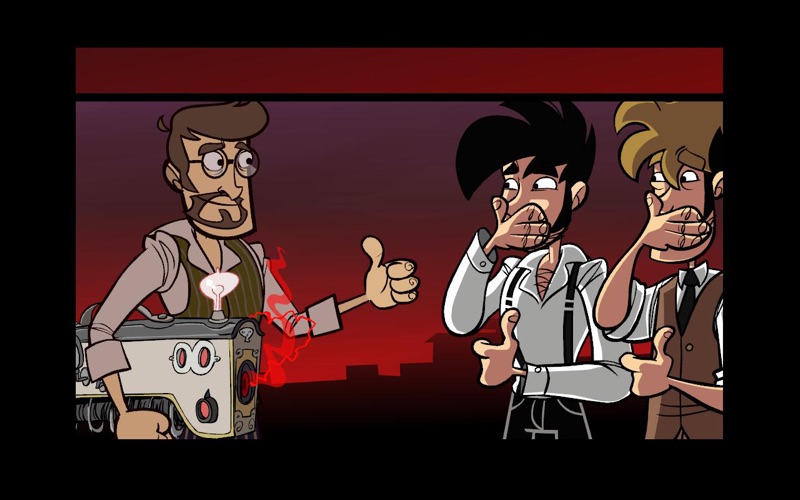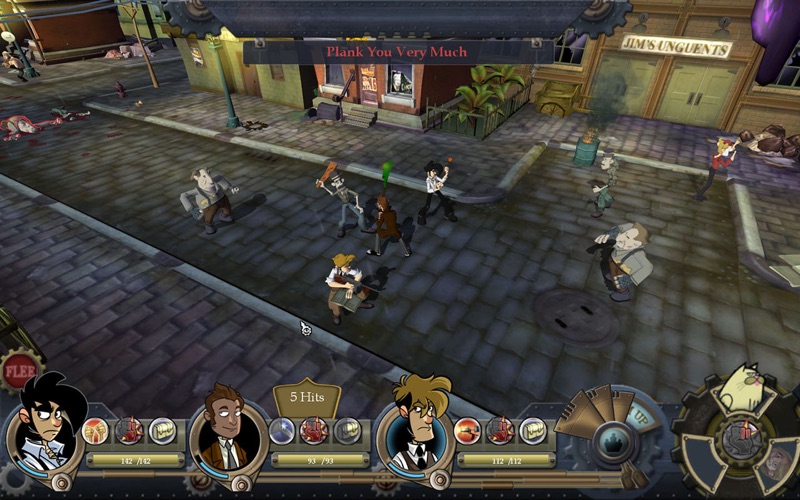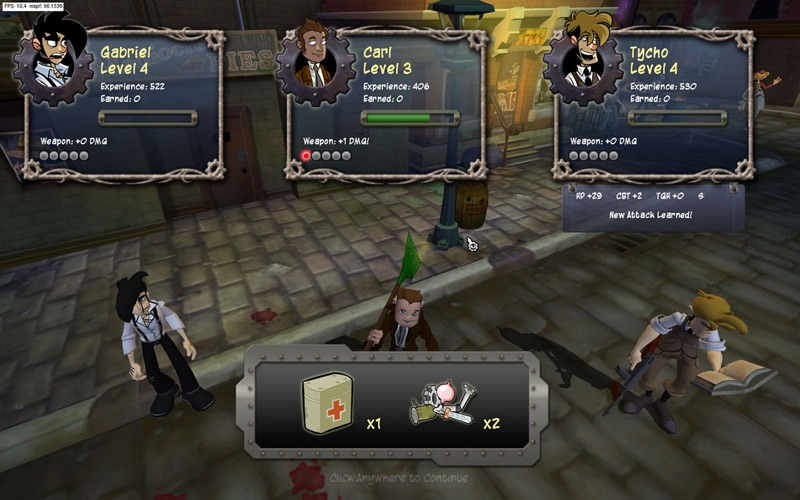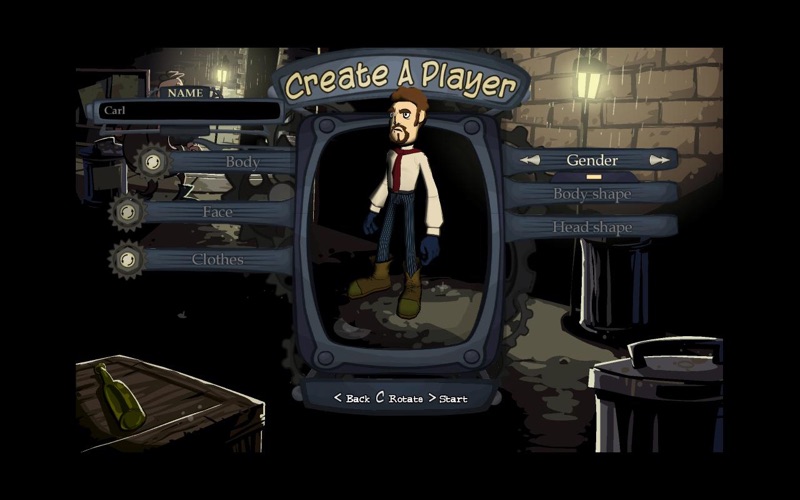 Customer Reviews
Very Unique and Funny
This game is certainly worth playing, as I became addicted right away and immediatly purchaced the second version. It is a turn-by-turn game with an odd sense of humor, complete with buffs, healing, and support characters. In order to do extra damage with special moves you have to hit a series of buttons in proper order. This brings a bit more stratigy that is missing in most turn-by-turn games. What is also nice is the lack of "grinding" nessesary to advace. The enemies are placed in key areas and give enough "parts" and experience to advance without repeating the same fight.

The only negatives are the special moves are too easy in episode 1 (fixed in episode 2) and episode 3 and 4 are not available.
-AR
Nice RPG comic strip…BUT...
Played plenty of RPG's, have to say this is the most original. GREAT graphics, fun story with funnier jokes. I got this for free and after playing it, I have to say, I would have not minded paying for a game like this. BUT, I did not buy PA 2, and the only reason why is because it's an unfinished story! If Hothead games decides to finish the series, I would not hesitate to buy parts 2, ,3, & 4. But since its an unfinished story, with no parts 3 & 4, I'm staying away from part 2 out of protest. I would still advise someone to get this game, the series is too good to stay way from altogether, but with the "unfinished" warning. And to Hothead games: GREAT job, and if you decide to finish parts 3 & 4, I'll finish buying the series.
Hmmmmmmm....
I do like the game, but it is very obvious, and easy-to-follow game. It is not very scarry, not really a horror game, I am starting to wonder why the company put it as mature when the only bad thing in it is 'mild language'.
The action is mostly luck, the mysteries are easy, and their is just mild language, that sums it all up overall If I could I would give this 4.8 stars, but since I can not, I say 5.
And mostly you do not have to like the comedy to like the game, mostly yes, but If you are under 17 then you would just mostly like the action (like my cousins) but the comedy is not that amusing, but a funny part usually comes up once and awile.
View in Mac App Store
$3.99

Category:

Games

Updated:

Dec 15, 2011

Version:

1.2

Size:

246 MB

Seller:

Hothead Games
Compatibility: OS X 10.6.6 or later