Psychonauts
By Double Fine Productions, Inc.
Open the Mac App Store to buy and download apps.
Description
**Voted one the of the "Best Games of 2011" on the Mac App Store!**

A Psychic Odyssey Through the Minds of Misfits, Monsters, and Madmen

This classic action/adventure platformer from acclaimed developers Double Fine Productions follows the story of a young psychic named Raz. In his quest to join the Psychonauts--an elite group of international psychic secret agents--he breaks into their secret training facility: Whispering Rock Psychic Summer Camp. But this is no average psychic summer camp! A mysterious villain has kidnapped Raz's fellow campers and stolen their brains. Now he must use his psychic powers of Telekinesis, Levitation, and most of all his ability to project himself into the minds of others--to find the loose noodles and keep them from falling into the wrong hands. Fight mental demons! Uncover hidden memories! Sort emotional baggage! Explore the fantastic realm of the inner mind! Join the Psychonauts!

-------------------------------------------------------------------------
Minimum Requirements
Operating System: Mac OS X Snow Leopard 10.6.8 or higher
Processor: Intel Core Duo Processor
RAM: 2 GB of RAM
Video Card: ATI X1600 / NVIDIA 8600GT / Intel HD3000 or better card with at least 128 MB VRAM
Hard Drive Space: 4GB minimum hard drive space
Controls: Keyboard and Mouse
- Leopard is not supported.

Recommended Requirements:
Operating System: Mac OS X Snow Leopard 10.6.8 or higher
Processor: Intel Core i Series Processor
RAM: 4 GB RAM
Video Card: ATI HD 3870 / Nvidia 8800GT or better with at least 512 MB VRAM
Controls: Game Pad (optional)
What's New in Version 1.02
Dowsing rod audio fix
Surround sound support
Screenshots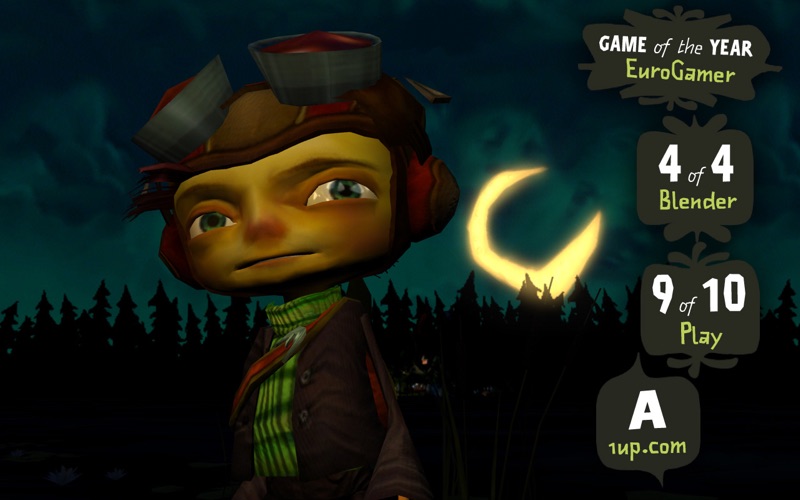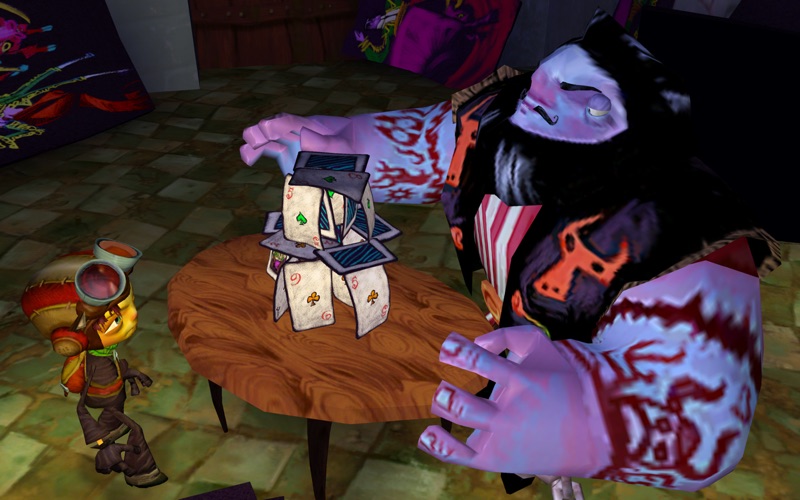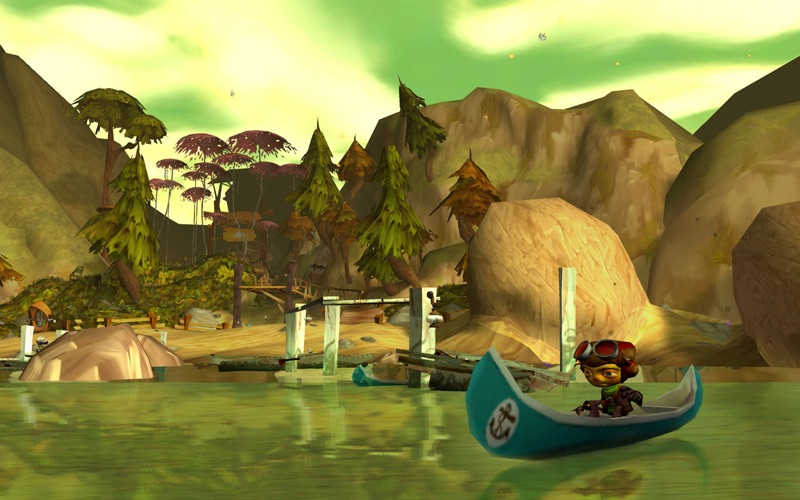 Customer Reviews
Most frustrating game ever on pc!
This is THE WORST game I've ever played on a pc. It goes from boring, idiotic arrowhead quests to impossible and near impossible puzzles/battles. It's as if the makers of this game absolutely hate their gaming customers! The puzzles, quest items, etc. are often so badly designed/placed that you're required to attempt dozens of times before you succeed — do they think stupid and frustrating repetition is fun? It felt like the game was set up to make you keep failing, because the way the camera moves at the last second or some object is in the way so you can't see your destination or whatever,. but when you land after missing there is an arrowhead for you to get. This must mean they knew you'd land there! Truly, it feels like a sadist's game.

There is no way to succeed in one battle with a giant where the actions required can't be done — WASD + space bar + shift key + right-click all while running around on the outside of a cube and trying to find and destroy a machine that will kill the giant! I'd need four hands and three pairs of eyes and I'd still fail because the giant only needs two steps to MY 200 steps to overcome me and stomp me!
crashes at startup with new update 10.9.4
I love this game, but the program just crapped out after macbook pro update to 10.9.4. The problems seemed to begin in the theater level when I tried to take the boat in part 1 of the bad mail delivery scene to part 2. When the scene attempted to update, the game would crash. After several restarts and getting to the scene via a convluted path through portals and chaning the mood lighting, I was finally able to get to part 2. When switching the mood lighting back to happy, I entered the portal to get the upper figment in scene 1. There was no problem going through the portal and back to scene 1, but then whenever I tried to move in any direction, jump, or perform any action, I was transported back to scene 2. After trying to overcome this several times, the game crashed and keeps doing so everytime I want to start up. I am given the following message:

"The last time you opened Psychonauts, it unexpectedly quit while reopening windows. Do you want to try to reopen its windows again? If you choose not to reopen windows, you may have to open and position the windows yourself."

I have tried both reopen and don't reopen options and the game still crashes upon opening.

Please look into this issue. I want to give this game a higher rating, but if I can't play it, I can't give it any stars.
Love Love Love
If you like classic Ps2 games like spyro, sly cooper, jak and daxter, youll love this game!
Its full of lots of colorful, gorgous worlds and adventures and each level is a puzzle that makes you think. This game really has something for everyone.
I did encounter a few bugs here and there, but nothing that effected my gameplay much.
I would say definitley the best game ive bought on iTunes. The Cave would be my second favorite, which is also by the same makers. I'm very strongly considering buying the third game this maker has available on iTunes.
LOVE IT
View in Mac App Store
$9.99

Category:

Games

Updated:

Jul 30, 2013

Version:

1.02

Size:

4.43 GB

Language:

English

Seller:

Double Fine Productions, Inc.
Compatibility: OS X 10.6.6 or later
More by Double Fine Productions, Inc.