Real Racing 3
De Electronic Arts
Esta app solo está disponible en App Store para dispositivos iOS.
Descripción
**#1 Top Free App in over 100 countries**
Real Racing 3 is the award-winning franchise that sets a new standard for mobile racing games – you have to play it to believe it.
This app offers in-app purchases. You may disable in-app purchasing using your device settings.
This app may contain content provided by third parties. Electronic Arts is not responsible for such content.

Over 300 Million Downloads!

TabbyAwards 2014 – WINNER: Best Action, Adventure, Arcade & Racing Game
Mobile Excellence Awards – WINNER: Best Mobile Game 2013
Game Connect Asia Pacific – WINNER: Game of The Year 2013, Technical Excellence, Excellence in Art
Meffy Awards – FINALIST: Best Mobile Game 2013

Real Racing 3 features an ever-expanding roster of officially licensed tracks with 40 circuits at 18 real-world locations, a 43-car grid and over 170 meticulously detailed cars from manufacturers like Ferrari, Aston Martin, Porsche, Bugatti, Chevrolet, Lamborghini, Mercedes-Benz, McLaren and Audi. Plus Real-Time Multiplayer, Social Leaderboards, Time Trials, night racing, and innovative Time Shifted Multiplayer™ (TSM) technology, allowing you to race anyone, anytime, anywhere.

**This is a resource-intensive game featuring extremely high quality visuals. Please make sure you have at least 1.5GB of free space on your device.**

PRAISE FOR REAL RACING 3
"Feels a full generation ahead of the competition" (IGN, 9.1/10, Editors' Choice)
"A stunning visual masterpiece on mobile" (Touch Arcade)
"Sets the new standard on mobile for racing games" (Pocket Gamer, 9/10, Gold Award)

REAL CARS
Take the wheel of over 170 intensely detailed vehicles from iconic manufacturers like Ford, Aston Martin, McLaren, Koenigsegg and Pagani, and test your skills on an authentic 43-car race grid – the most epic racing experience on any handheld.

REAL TRACKS
Burn rubber on a full lineup of 18 real tracks in multiple configurations from top worldwide locations, including Silverstone, Hockenheimring, Le Mans, Dubai Autodrome and many more.

REAL PEOPLE
Go bumper to bumper with friends and rivals in global 8-player, cross-platform, real-time racing with drafting. Or drop into any race to challenge their AI-controlled versions in Time-Shifted Multiplayer™.

MORE CHOICES THAN EVER
Compete in over 4,000 events, including Cup races, Eliminations and Endurance challenges. Choose from a diverse range of upgrades to maximize your car's performance. Customize your car with a huge collection of paints, vinyls and rims. View the action from a variety of camera angles, tweak the HUD and fine-tune the controls to your personal preference.

THE PREMIER RACING EXPERIENCE
Powered by the remarkable Mint™ 3 Engine, Real Racing 3 features detailed car damage, fully functioning rear view mirrors, and dynamic reflections for truly HD racing. Enjoy a rich, next-gen game with the most advanced cross-platform social and competitive racing community ever. Real Racing 3 delivers it all and pushes the boundaries with every update.

RACE AROUND THE CLOCK
Exclusively for the Apple Watch, activate your Team Driver to race events, collect rewards and progress your career.

Welcome to the definitive racing experience.
__
Terms of Service: http://www.ea.com/terms-of-service
Game EULA: http://tos.ea.com/legalapp/mobileeula/US/en/GM/
Visit https://help.ea.com/ for assistance or inquiries.
EA may retire online features and services after 30 days' notice posted on www.ea.com/1/service-updates

Important Consumer Information: requires a persistent Internet connection (network fees may apply); requires acceptance of EA's Privacy & Cookie Policy, TOS and EULA includes in-game advertising; collects data through third party analytics technology (see Privacy & Cookie Policy for details); contains direct links to the Internet and social networking sites intended for an audience over 13.
Novedades de la versión 5.5.0
Two intense competitions head into Real Racing 3! First, the McLaren 720S pulls up to the starting line. Prepare to push the limits of what you thought was possible in a supercar. Then, it's the return of the Bathurst 1000 – the pinnacle of Australian V8 Supercar racing! Also in this jam-packed update, you can:

• Take on the Supercar Series with the new Ford Falcon FG X and Holden Commodore VF, as well as the McLaren P1 GTR in three limited-time series
• Earn cars and Gold in the return of three events: Exclusive Reveal, Project Impulse, and Front Runner
• Fully upgrade the Mazda Furai to unlock the new Exclusive Series, and get Gold and Fame

Plus, complete the Community Challenge, where along with other players, you'll work together to collect rewards. The more everyone contributes, the more everyone is rewarded! And, keep an eye on Real Racing TV for insights on the game, tips, and tricks. Check it out today, and start racing!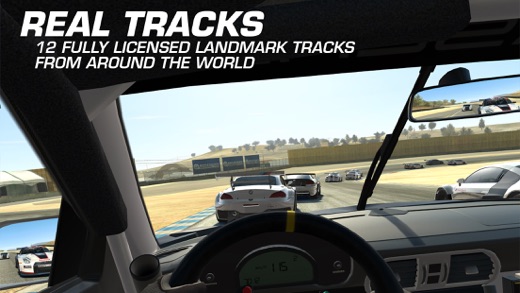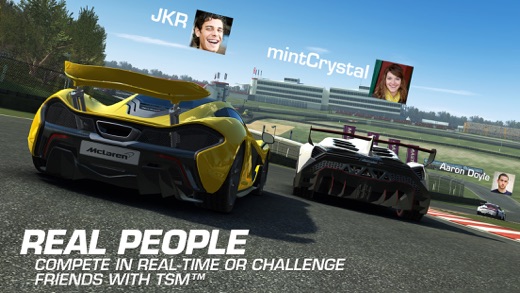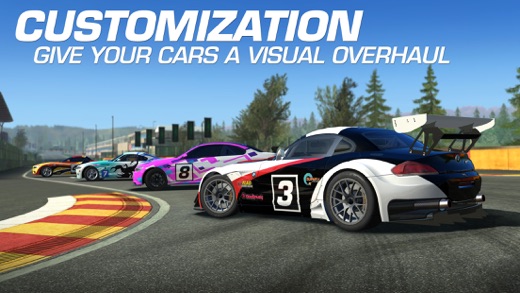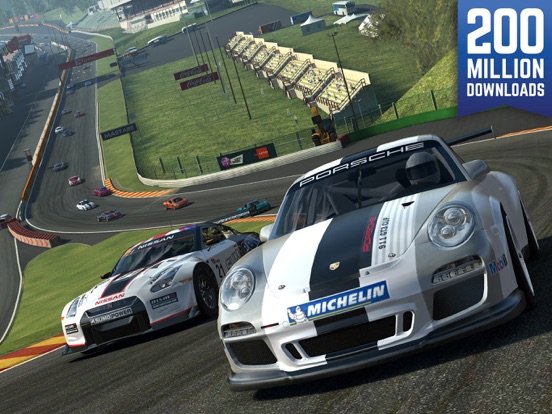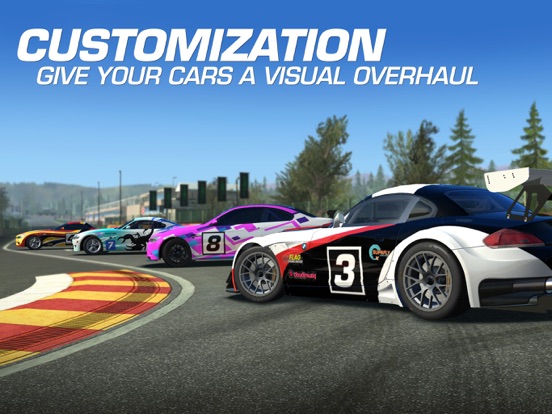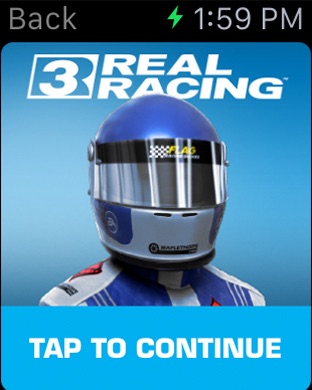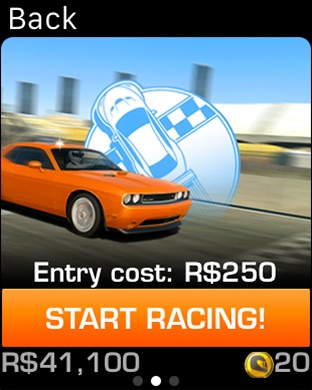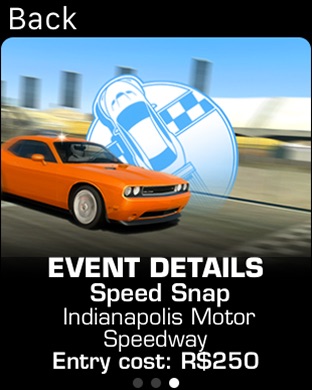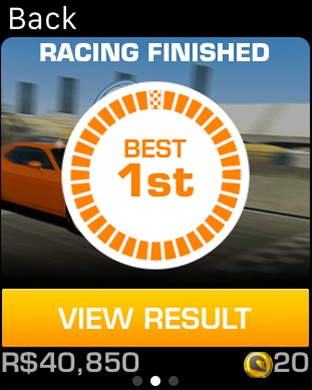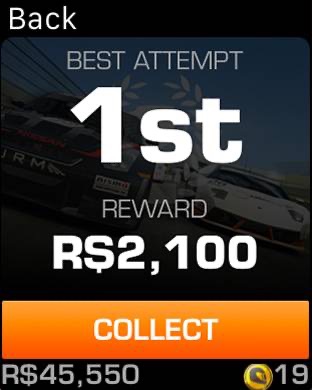 Reseñas de usuarios
Astonishing
I love everything about the game. The graphics are what draw me in the most though. I can't deny the graphics. I don't know how they pulled it off but it's like every pixel is always in it place. The cars are actual real world cars too not fake little karts like in the kids games. I never thought this type of racing game would actually be for all ages rather than focused on the kids. Now a few flaws are the size in which you need to download every level. If you try to download all of the levels it comes up to 1.3 GB which is a huge amount of storage. I'm sure it's worth the download wait in the end but I want it as soon as possible so I think the levels should come with the game rather than be a whole separate download to the game. Downloading the game may take longer but it would build up suspense about what you're going to get out of the game whereas when you download the games you already know what's coming and you get frustrated having to wait for a bit to make it download.
Fantastic game
I've played the game for about 20hrs at this point, and I love it. The selection of cars is really great, they sound great, look great and feel great. It's a pretty decent sim if you take off all of the assists, too. It's also got a good free-to-play system where you can either spend premium currency or just watch a 15-30 second advertisement to skip wait times. The advertisement skip is such a nice thing to have, because I want to keep playing the game but don't want to spend the money on premium currency, so the advertisements give me a way to continue playing. However, the longer the wait time for the upgrade, the more advertisements you have to watch (a 45minute upgrade requires about three 15-30 ads, which I can imagine would get annoying once your wait times increase to several hours). Overall, I love this game. Highly recommended.
Becoming too costly
This is by far the best racing game I have ever played over the last 30 years. I was involved in real racing for a number of years and this comes really close to the real thing!
However, I don't remember in any of the races where drivers sway back and forth on the track trying to hit someone like they do in the online racing. I enjoy the competition until it becomes a demolition derby. I would think that your brain trust could come up with away to disqualify a driver that sways back and forth on the track just trying to knock someone off the track! That would be a real racing game. Have your gamers watch the IMSA series for awhile and they will figure out hoe to take the demolition derby out of your game.

My other issue is the winnings received do not match the cost to upgrade your car. For example I am currently running the Hyper car series an I just completed 50% of this particular series and was rewarded 2 - yes all of 2 coins for completing half of the series. This is a joke! I am afraid to figure up what it ha cost me so far to get the cars to to level needed to compete in the series so far. You should make the winnings commensurate with the cost you demanding to upgrade the car!

I think I am close to 3000 events and at the rate I am having to spend real money to upgrade the bigger cars I probably won't be in this game much longer. I love the game but the cost is becoming too much!

Great game just can't afford it!
Thanks!
Ver en iTunes
Esta App esta diseñada para el iPhone y el iPad
Ofrece la app para Apple Watch para iPhone
Gratis

Categoría:

Juegos

Actualizado :

05/09/2017

Versión:

5.5.0

Tamaño:

895 MB

Apple Watch:

Sí

Idiomas:

Español, Alemán, Chino simplificado, Chino tradicional, Coreano, Francés, Inglés, Italiano, Japonés, Neerlandés, Portugués, Ruso

Vendedor:

Electronic Arts Inc.
Compatibilidad: Requiere iOS 7.0 o posterior. Compatible con iPhone, iPad y iPod touch.
Apple TV:
Sí
Top compras dentro de la app
Un puñado de oro$1.99
Un montón de oro$19.99
Una pila de oro$9.99
Oro y más oro$4.99
Tarjeta básica$1.99
Envío VIP de nivel 1$1.99
Pack para principiantes$4.99
Envío VIP de nivel 3$3.99
Tarjeta condicionada$4.99
Envío VIP de nivel 2$2.99