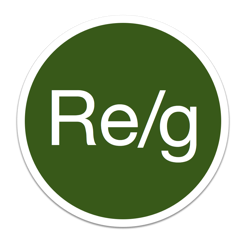 Regex — Regular Expression Tester
4+
Description
Powerful regular expression editor that dynamically highlight matches.

* Automatic generation of regular expression from sample data
* Immediate feedback. Dynamic highlighting of matches as you modify the regular expression or sample text
* Automatic escaping of special characters when copying a regular expression
* Automatic unescaping of special characters when pasting a regular expression
* Supports capture groups
* Supports matching options such as case-insensitive matches
* Supports positive lookahead, negative lookahead
* Supports positive lookbehind, negative lookbehind
* Supports backreferences
* Fast and Dead-simple to use
* Supports State restoration - restart the app to continue where you left off

HELP

Visit http://motionobj.com/regexhelp/

TUTORIAL

See the regular expressions tutorial at http://motionobj.com/articles/regex-macos-tutorial.


SUPPORT

Please refrain from sending your bug reports or feature requests using the App Store since we have no way to reply to you. Instead, to ensure a direct response from us, choose the "Email Developer" in the Help menu.

Otherwise, feedback (or praise!) on the app store in the form of ratings/reviews is greatly appreciated.
* Fix: crash on launch with El Capitan
* Bug fixes
Ratings and Reviews
Fast, simple and to the point
This app is awesome and easy to use. It not only does the job well, but helps me learn about regular expressions.
Colors are dull, but otherwise a 5 star app
The app wrks fine and I can generate a regexp quickly. Would give 1 more star if the app is prettier.
Software that makes me smarter! How great is that?
This little gem has really expanded my regular expression horizons. The instant feedback I get from trying things out makes it effecient for me to create more complex and subtle regular expression setups than I ever could before. (Not that I didn't think of complex things to do before ... but the whole process of writing a PHP test page, uploading it to the server, checking the browser to see what happened, wondering where I went wrong, etc., took forever.) Of course I'll be happy if the app continues to develop, with more bells and whistles and smooth features, but that's not enough to stop me giving it 5 stars right now. It meets a very specific purpose extremely well.
Information
Seller

Hwee Boon Yar

Size

1.7 MB

Category

Compatibility

OS X 10.9 or later, 64-bit processor

Age Rating

Rated 4+

Copyright

© 2011 MotionObj

Price

$13.99
Supports
Family Sharing

With Family Sharing set up, up to six family members can use this app.