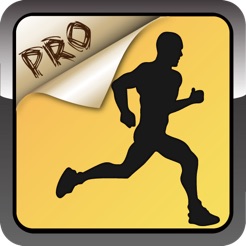 Description
Aimed at users who require top-class GPS navigation directions and easy route management for fitness, Run Training, the best running app for runners will help you run faster, be healthier and live longer.

Too many people have been turned off of running simply by trying to start off too fast. This workout training app, providing 4 running modes, is to transform you from couch potato to runner.

Support 4 Modes:
√ Free Mode: This is free style, run as further as you can.
√ Goal Mode: Set the distance goal or time goal and then run. Our app will remind you when you reach the goal.
√ Route Mode: Follow the same route you run before. Our app will compare your logs of the same route, and specify them into 5 levels, which is very helpful to your run training.
√ Training Mode: Support 5K, 10K, Half Marathon, Marathon training plan. Choose any step of any plan you want.

MAPS:
Our app will display your route and mark the distance on the map.

MUSIC:
Listen to music while you are running.
Choose any play list from your iPod.
Change your music during your running.

CALENDAR:
Calendar showing your rides with symbols so that you can see how many days of a month you went out for running.

POWERFUL CHARTS
All the 4 modes have their own chart modules, which will help you know your run training progress clearly.
Also, we have another chart that shows total distance, time and calories of all your run logs of 4 modes.

ACTIVITY REPORTS:
With HTML, CSV and PDF report.
Detailed report filter.

MANUAL INPUT:
Forgot to carry your iPhone with you? Well, you can track your running with any other's device and then input your data to your own device manually.

BATTERY SAVING:
No worries about draining the battery: you can run the app with the screen turned off.


We are dedicated to providing regular free updates and the next update is under development.

For any questions or help with the application, please send a mail to training@delworks.com, you will get the response with a solution in short time.

*Disclaimer: Continued use of GPS running in the background can dramatically decrease battery life.
=== V1.3 ===
-Supports to share your running with your friends on Google Map
-Supports half-way reminder
-Fix Facebook posting
Ratings and Reviews
Awesome App!!!!!
This app is THE best running app for training out there and I've tried a bunch. It has all the features I was looking for-integrated music controls right into the app, calorie counter, great gps, tracks distance or pace, and extensive training programs. I was looking for a couch to 5k program and not only does this have that but it has 10k, half marathon, marathon and more! No need to keep getting new apps for each program. The training programs are the best! They map out your whole program and tell you when to walk and jog throughout your workout. They also tell you when you are halfway so you can turn around for home. My only complaint is that with the free version you only get a limited number of free logs or runs (which it does not tell you ahead of time) so you will have to buy PRO if you want to keep training. Then when you do buy PRO, all your old logs don't transfer to the new app. It is seriously worth it to just buy PRO to begin with. I am usually the biggest cheapskate when it comes to apps but buying PRO is totally worth it.
The only trainer, but cluttered interface.
I love this app for run training. Compared against the other well known apps, Strava, Runkeeper, etc., it's the only one I know that has built in training programs that announce your steps as you run. It has great integration with GPS and other features.
The display is fairly cluttered, however. For example, I'm often interested in knowing what my current average pace is—this is a tiny number buried somewhere along with a large graph, an indicator of what step the trainer is on, how long is left in the step, what song is playing, and at least four or five other types of information. It also hasn't been updated in quite a while. The integrated audio player has a display bug: when I scroll down on playlists, the words get scrambled. There are workarounds, but if it's a feature offered, I wish it would work well.
All told, the cluttered interface and display issues keep me looking for either an update or a different app, but no others do what this one does well, so I stick with it, and am happy to have it.
Really great app for half-marathon training
Purchased this app back in May in advance of my half-marathon training. Really like it's easy-to-use interface, tracking, and audio cues. The "halfway" point audio cue keeps me motivated. Plus, I appreciate the training program tracking via time versus mileage. I can visualize and easily do an extra 5 minutes, but tell me I have to run 1 more mile and I would be done.

A couple things could be improved upon: incorporating more music besides just premade playlists, have a calendar countdown option--I had to go to my calendar and figure out when I should start the 12-week program, and don't time out if you pause the program. It seems there is a window of time before it'll either restart you or skip to the next segment.

Also a more immediate fix, Week 11 Day 4, is showing up incorrectly as 5 minute warm up, 5 minute cool down, and 25 minute run.
Information
Seller

Deltaworks Limited

Size

6.5 MB

Category

Compatibility

Requires iOS 4.0 or later. Compatible with iPhone, iPad, and iPod touch.

Age Rating

Rated 4+

Copyright

© 2011 Deltaworks

Price

$2.99
Supports
Family Sharing

With Family Sharing set up, up to six family members can use this app.