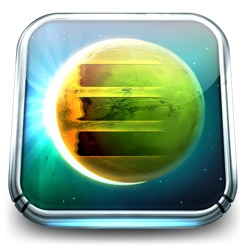 Description
The biggest & best version of the award winning Sentinel sci-fi tower defense series also available on Mac! Join millions of iOS players in the battle to save humanity!

MetaCritic score: 87!

Take the fight to the alien homeworld and unleash a massive arsenal of weaponry!


FEATURES:

- A challenging campaign featuring 20 levels across 14 distinctive and demanding maps!
- Over 20 unlockable turrets, orbital ship weapons, automated drones and abilities at your disposal!
- A powerful commander mech unit which can level up and gain new abilities as you play!
- Customize your weapon loadout in the Armory to match the demands of the mission!
- Stunning graphics & fx!
- Endless modes for all maps!
- Play in windowed mode to carry on "working" or go big with fullscreen mode!
- Classic mode provides a pure skill-based game mode of challenges!
- Exclusive music by the creators of the Sentinel 2 music - Specimen A.
- Completely reworked and revamped game engine.


AWARDS FOR SENTINEL 3: HOMEWORLD ON iOS:

- WINNER: Best App Ever Awards 2010 Best iPad Strategy Game!
- 2nd Place: Best App Ever Awards 2010 Best iPhone Strategy Game!
- Pocketgamer's Top 10 iPhone games 2010!
- iPhone Quality Index Top 10 iPhone games 2010!
- KnowYourMobile's Top 10 smartphone games 2010!

Good luck, Commander!
Ratings and Reviews
Original and one of the best
In my opinion there are only 2 tower defense games that are absolutely essential on the Mac App Store, IBomber Defense & Sentinel 3. IBomber is the standard for tower defense games, with it's WWII setting, and most TD games are basically a clone of this type of game except for rare exceptions like Sentinel 3. Sentinel 3 holds it's own with it's upgradable towers, unlockable weapons, and killer enemy waves; not to mention it's amazing graphics, sound, and UI. The additions of a Commander (which makes you feel like much more a part of the action) and multiple gates to defend (which adds multiple levels of strategy to the game, with the new need of a possible fallback position) are what makes this game truely special. Though the Commader is provided to you from the start there are a TON of upgrades you can earn for him including weapons, new abilities, and his individual stats (health, weapons range, strength, firepower). The campagn consists of 20 levels with 4 modes of difficulty, so you'll need those upgrades, and has a ton of replay value; not to mention the Classic mode (which is kind of like a challenge mode with set weapons and powers for different maps) and of course, Endless mode for all 16 maps. For 3 bucks this game is a steal, for the high quality of it's gameplay/design and quantity of content it's also one of the best games I've bought on the Mac App Store.
Aspect Ratio Fail on Macbook 11"
The aspect ratio for the game is 16:10, however I'm useing a Macbook Air 11" which is 16:9, the resulting game is squashed into the same screen area resulting in everything being vertically squashed by an inch. Its very annoying, plus there seems no way to change the resolution or aspect ratio inside the game itself. I have never had this problem with PC games, as they always allow you to change the resolution to the size of your screen. Not this game.
Sometimes the game will zoom in to show you things, but then give you no way to zoom back out, as you an imagine, this becomes very frustrating as well, forcing you to scroll over to see if there are enemies or not. Its a good game, but if you have a Macbook Air 11" I reccomend that you DO NOT BUY this game. Its NOT MADE FOR YOUR MAC.
5 star w/ massive caveat
I bought this for my iPad and fell in love with S3. Bought it for the Mac and it's the same great game. There's one major difference that's a dealbreaker for me -- there are no high scores, no leaderboards, no nuthin'.

This isn't Origin 8's fault, as OpenFeint and GameCenter haven't been ported to OS X. The game's big appeal for me is the global leaderboard. The Mac version doesn't have it. I won't ding the game with a poor 1 star review, because it's a fantastic game, but as it stands I won't bother playing it on the Mac. If tracking highscores or leaderboards are important to you, pass this up and get the iOS version.
Information
Seller

Origin8 Technologies Limited

Size

192.3 MB

Category

Compatibility

OS X 10.6.6 or later

Age Rating

Rated 9+ for the following:

Infrequent/Mild Cartoon or Fantasy Violence

Copyright

© Origin8 Technologies Ltd.

Price

$1.99
Supports
Family Sharing

With Family Sharing set up, up to six family members can use this app.