Shalay
By GULFREX
This app is only available on the App Store for iOS devices.
Description
Shalay.com Kuwait largest chalet and waterlovers website is now available as an app. Search Boats, Yachts, Chalets, Jetski, fish, accessories, read news, blogging, weather, and much more!
--------------------------------------------------------------

تطبيق شاليه للاي فون من موقع shalay.com, هو دليلك الأول لاكبرسوق كويتي خاص بمحبي البحر والشاليهات, تستطيع من خلال هذا التطبيق التعرف على أخر العروض في جميع أقسام الموقع.

قسم الشاليهات : موقع شاليه يجعل مهمة البحث عن شاليه للتأجير او البيع غايه في السهولة , حيث خدماتنا المتميزه والتي تشتمل على إلتقاط الصور والفيديو بشكل احترافي لعرضها بالموقع ,مع تحديد موقع الشالية على الخريطة لتسهيل عملية الوصول اليه, كما انكم تستطيعون معرفة الايام المتوفره والمحجوزه من خلال الموقع مما يوفر لكم كثير من الوقت والجهد.

قسم الطراريد : تمتع معنا بأفضل العروض لبيع وتأجير الطراريد والقوارب , كما يمكنك تسجيل اعلانك معنا في قسم الطراريد والقوارب لكي تحصل على أفضل العروض من زبائن كثيرين يرغبون بشراء طراد مستعمل او جديد .

قسم الجت سكي : تمتع بشواطئ الكويت الجميلة .... مع رياضة الجت سكي .... ابحث عن أفضل عروض الجت سكي للبيع والتاجير .

قسم اليخوت : تمتع برحلات بحرية ممتعة , تابع معنا أفضل العروض لبيع وتأجير اليخوت

قسم المعدات البحريه :

قم بتجربة فريدة مع ادوات الغوص والرياضة البحرية ..... ابحث معنا عن ما يناسبك من أفضل العروض على معدات الغوص وجميع انواع الرياضات البحرية

قسم الحداق والصيد البحري :

تابع معنا أفضل العروض على معدات الحداق والصيد البحري

سوق السمك : تستطيع من خلال هذا التطبيق متابعة أخر اسعار الاسماك المحلية والمستوردة في سوق الكويت للاسماك , والتي يتم تحديثها يوميا.

أخبار شاليه : تابع معنا أخر اخبار shalay.com , والتي تتناول كل ما تتناقله وكلات الانباء المحلية والعالمية عن الاخبار البحرية

بلوق شاليه : تابع معنا ... واقض وقتا ممتعا مع كل ما ندونه من أحداث وصور حول العالم

الخدمة متوفرة كتطبيق للاي فون وكموقع إلكتروني على العنوان التالي
What's New in Version 2.1
2.0:
Enhanced User Interface
Enhanced loading
Owner can check status of listings

2.1:
Few minor bug fixes
iPhone Screenshots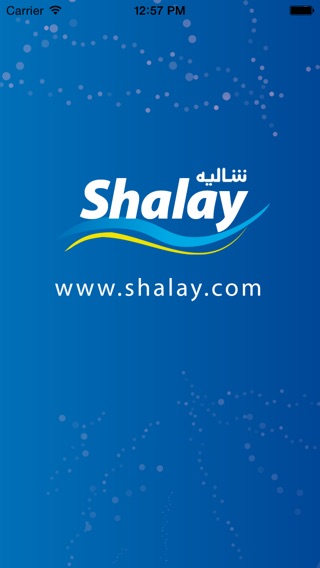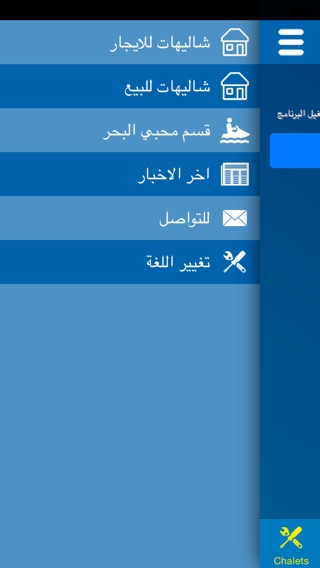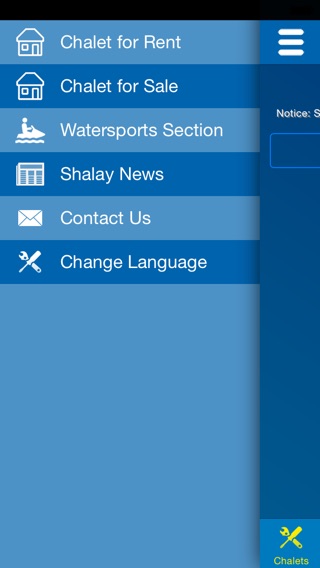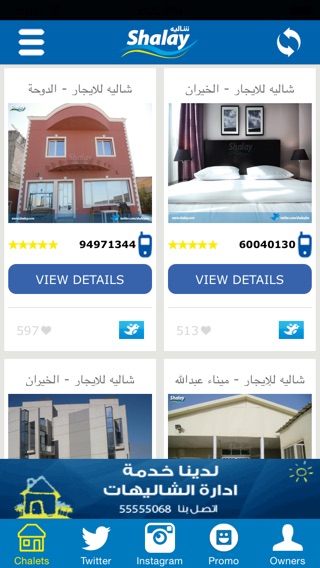 View in iTunes
Free

Category:

Social Networking

Updated:

Aug 28, 2014

Version:

2.1

Size:

1.9 MB

Languages:

English, Arabic

Seller:

Gulf Rex Company
Compatibility: Requires iOS 5.1 or later. Compatible with iPhone, iPad, and iPod touch.