ShoreTel Mobility Client
By ShoreTel, Inc.
This app is only available on the App Store for iOS devices.
Description
The Mobility Client extends the enterprise desk phone features and UC capabilities to the iOS device, integrating into the PBX, enabling VoIP, Cellular, and video calling.

• Make and receive enterprise VoIP and Video calls over your office WLAN or cellular data networks
• Maintain active calls when you walk away from a WLAN coverage area with its automatic handover of calls from WLAN to the GSM voice network
• Automatically route international calls through your office PBX to reduce long distance charges
• Perform directory lookups of your co-workers when you don't remember their phone number
• Integrate with ShoreTel Communicator or ShoreTel Connect to control your mobile device through your Mac desktop
• Access visual voice mail (ShoreTel UC systems)
• Integrated "Today" calendar integration enables users to join ShoreTel, WebEx, and GoToMeeting conference calls with a single click


Benefits
• Reduce mobile voice charges when roaming by placing and receiving calls on the WLAN network instead of the cellular voice network
• Cut roaming charges by placing VoIP calls over the cellular data network (cellular data usage fees will be incurred)
• Extend wireless coverage for calling to areas that do not have sufficient cellular coverage by leveraging existing WLAN networks
• Advanced PBX features including Music On Hold (MOH), Conference and Transfer are made available on your iPhone for WLAN and VoIP over Cellular Data calls
• Enterprise video connects ShoreTel Mobility clients with each other, with ShoreTel Communicator for Windows users, and with a selection of conference room video systems


IMPORTANT
• This application requires connectivity to a ShoreTel Mobility Router and will not operate without this component. Please contact your business 'IT department if you are unsure if your company has deployed the ShoreTel Mobility solution.
• This application is intended only for enterprise calling. As such, emergency calls (e.g. 911) will be routed over the cellular radio when available and not over the Wi-Fi radio.
• Existing Mobility client users upgrading to new client application and planning to use the video calling feature would have to contact their IT department for enabling video on their accounts
•By downloading and using this application you hereby agree to the terms in the accompanying End User License Agreement (EULA).
What's New in Version 9.1.10.108
• Stability improvements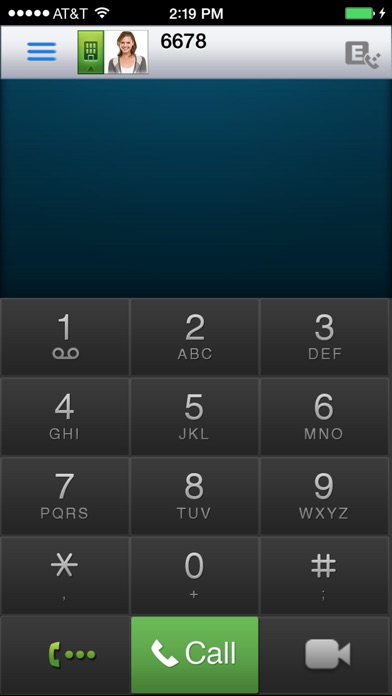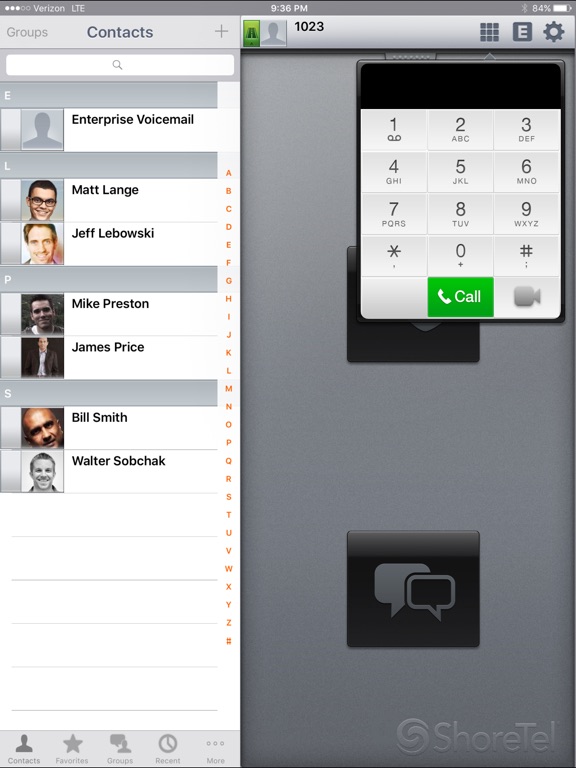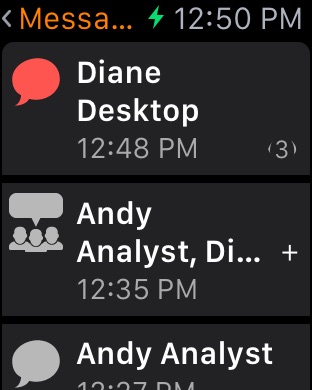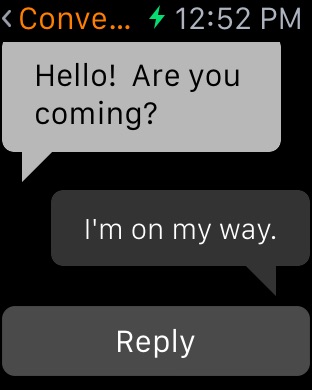 Customer Reviews
Latest update creates problem
The last update seems to be causing an issue where users can't authenticate the communicator portion. Having to change passwords in 2 places (presence and communicator) causes issues on its own but when it will not accept the correct password in communicator it's worse. Have users on previous versions having no problem logging in with the same account fails on most recent update.

UPDATE- Dropping to one star because after working with Shoretel it was determined the issue was a bug in the app. The response was that they would push a fix in Q3 so essentially leaving my staff with a half functioning app for 3 months. Great support.

UPDATE 2- A version was released that fixed the issue for a couple of months. Then last night they pushed a new update that broke the login again. Does Shoretel even QA this stuff before pushing it out to business clients. This happening twice in a few months is unacceptable. When out Shoretel contract is up we will be looking at new providers.
Several Defects
The persistent notification to download the new app version if annoying!!!

Apple Watch notification volume defect caused by SM call notifications. After receiving a single inbound call notification on the watch, all subsequent alert sounds (charging, iMessage) will be MAX volume until watch restart.

There's an issue that if you put an inbound call on hold and then use ShoreTel Connect Client on PC to make an extension call, when you hang up that second extension call while it's ringing via the Connect Client on the PC, both calls are disconnected.

Latest build has a defect that causes incomplete call and network error when answering a call. A call will come in and you answer it and it'll either not fully connect/answer or it'll answer and then drop the call before you can hear anything. This happens every time for the first inbound call after starting the app. If you make one outbound call, it seems to be fine taking calls after that.

Latest build has an IM autocorrect defect. The autocorrect word bubble is below the word and blocked by the keyboard overlapping it. Can't see the word. Does anyone at ShoreTel even test this app prior to release?!

If you're on WIFI and take a cell call via the native iPhone phone app for longer than 20 min, the Mobility app loses the SIP tunnel connectivity. When you go back into the app, you have an "!" for connection indicator. Sometimes have to quit app completely to reestablish connection to MR. This defect has been a problem forever! Fix it!!!

Clearing Missed Call Notification or any Notification from iPhone Lock screen doesn't clear the notification flag on the app. This needs to be fixed. I shouldn't have to go into the app to clear a notification, especially since iOS gives you the ability to dismiss/clear it from the Lock Screen.

New problem with WiFiAssist setting on iOS 9.1 and SIP tunnel dropping. This happens because you still haven't fixed the other issue below where the SIP tunnel gets lost when the phone flips off WiFi and onto cellular and vice versa with Mobility in the background. Fix that and this new issue will also be fixed. The problem is with your code depending so much on a static Internet connection as opposed to a dynamic one. Your heartbeat to the MR should take any available route out and rebuild the tunnel if needed no matter what, as long as the MR is reachable. The way you have it now, if the gateway changes, the tunnel drops because the Mobility app never notifies the MR that the tunnel endpoint has changed, so it just collapses due to background inactivity.

Newest connectivity bug happens if you have an iPhone 6 on Verizon and have set the LTE connectivity on the handset to do both voice and data. With this setting when you're on the phone via the iPhone phone app for a long time the Mobility app loses SIP connectivity in the background. Since data connectivity is still available to the phone via WIFI and/or via LTE, the SIP tunnel should NEVER drop. There's no reason for it to drop while on a native phone app call. Fix this issue as it's been going on forever. This SIP tunnel disconnect also happens if you move from WIFI to LTE with cell calls made while being on LTE and then moving back to WIFI. Also if you get lucky enough for the SIP tunnel for VoIP to stay live as you flip from WIFI to LTE to WIFI over an extended period of time, the Presence Login capability is completely lost until you restart the app.

New defect in current version which causes Mobility app to keep throwing up an app notification which states "Continue conversation with anonymous." whenever the app is in the background and you're on a native Phone app cellular call. This type of notification is NOT needed because you already have the red blinking ShoreTel call toolbar at the top of the screen which everyone already knows means that a call is in the background just like the native phone app has. Why would you feel the need to add another layer to just complicate things and display a completely meaningless notification?!

With app running in background, normal notification sounds on the iPhone from other apps sometimes are distorted probably because the Mobility app is trying to keep speaker control on too tight. This also causes a hissing out of the speaker to sometimes happen when the app is running.

App needs to be updated for iPhone 6/6+ resolutions.

Cannot take or make calls via AppleWatch. When you answer a call via the watch app, the audio doesn't go through the watch. What's the point of answering calls via the watch GUI if audio only goes through the phone? That makes zero sense. Fix this for WatchOS2.

In 14.2 D&M, all Mobility SIP clients shows Firmware Mismatch. They all also show a RoamAnywhere Client branding for the Version number. RoamAnywhere shouldn't even be in the product anymore for any kind of branding.

IM typing screen had bad spacing (extra line spacing) at the end of long IMs and it add more and more lines to it the longer the message is. Also, the cursor prompt in the IM type field is also badly centered and not spaced properly/cut off.

The louder you make the volume to hear calls in the app, the louder the DTMF tones sound when you dial.

When a 911 call is made from the native iPhone phone app and Mobility is in the background, it loses all network connectivity (SIP tunnel, everything goes dead). You have to restart app to get it to re-establish the connection to the Mobility Router.

Worse behavior is when you're on a data VoIP call on the Mobility app and a normal cell call comes in. It'll interrupt the VoIP call and cut over to the phone app. I don't mind that to an extent, but you'd think you'd find a way to do the same thing in reverse. By this I mean, if I'm on a cell call, don't pipe the next Mobility call through cellular too, just have the app notify that a Mobility call in incoming and if I choose to answer it, simply put the native phone app call On Hold.
View in iTunes
This app is designed for both iPhone and iPad
Offers Apple Watch App for iPhone
Free

Category:

Business

Updated:

Aug 15, 2017

Version:

9.1.10.108

Size:

76.0 MB

Apple Watch:

Yes

Language:

English

Seller:

ShoreTel, Inc.
Compatibility: Requires iOS 9.0 or later. Compatible with iPhone, iPad, and iPod touch.