Sid Meier's Starships
By 2K
Editors' Choice
This app is only available on the App Store for iOS devices.
Description
Take command of a fleet of powerful starships in this adventure-driven strategy game from legendary designer Sid Meier. Travel to new worlds, completing missions to help save and protect the planets and their people from dangerous Space Pirates, to powerful Marauders and other hostile factions. Build a planetary federation as you strengthen your fleet and secure your homeworld as you attempt to preserve intergalactic peace and your vision of humanity. Set in the universe of Civilization: Beyond Earth after the age of the Seeding, Sid Meier's Starships offers sci-fi/strategy fans a full stand-alone game experience that also features cross-connectivity with Beyond Earth, expanding the depth of both games. See if you have what it takes to rule the universe!

• Tactical Space Combat: Encounter unique tactical challenges in every mission, with dynamically generated maps, victory conditions, and foes.
• Fully Customizable Starships: Create an armada that fits your tactical plan with modular spaceship design.
• Diplomacy, Strategy, and Exploration: Expand the influence of your Federation and gain the trust of the citizens of new planets. Use the unique abilities of the each planet to enhance your fleet and Federation, and keep your opponents in check. Build improvements on worlds to increase the capabilities and resources of your Federation.
• A Galaxy Of Adventure: Explore the galaxy as you lead your fleet to distant worlds and complete missions to help the citizens of these planets. Fight pirates, protect colony ships, destroy rogue AI, and more.
• Multiple Paths To Victory: Will you win by conquering the greatest threat to the galaxy? Or will you unite a plurality of worlds in your Federation? Perhaps you will lead your people to push the frontiers of science. Each choice you make carries consequences on your path to victory.
What's New in Version 1.3
AI's will play by player chosen constrained victory rules.
Players will now start with one ship on impossible difficulty.
Megabot strength has been increased.
Wonder Victory now requires 9 wonders.
AI will now attempt more missions per turn on Impossible difficulty .
AI will now use stealth more often.
The Negotiate button on the bridge view is now named "Negotiate".
Fixed the damage meter in the Fleet Overview when ship need repair.
The How to Play screen now states that a population victory is but one way to win the game.

And other minor bug fixes.
iPad Screenshots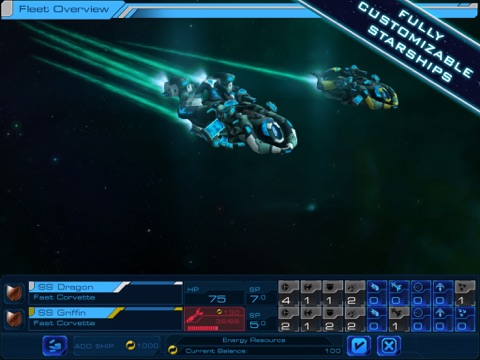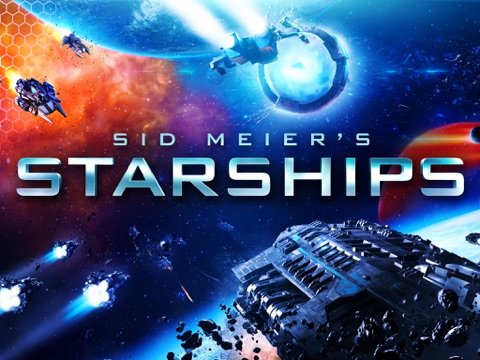 Customer Reviews
Why Sid, why?
I've played civilization since before the time computers were involved. Huge fan of most of them. Deep, interesting and fun. Loved "Pirates!" As well. This game is not replay able. I played 4 times all the way through. Now I "get" it and it doesn't need to be played again. There are few choices in customizing your ships and most of them just don't make tactical sense. Maybe the designers had a plan for real depth and it will come out in some big future update? I doubt it. Take off Sid's name and this is a $2 app like the hundreds released each year: forgettable. I paid $10, I genuinely hope the extra $8 went to Sid, he is a brilliant game designer, but this game is not....
Recalls fun Avalon Hills board games
Straightforward hex game with a decent AI. Great having a game without IA purchases required. Limits on number of units keep it simple. UI can be unfriendly if you are colorblind. 3 different shades of red lines on a black star map leave you guessing sometimes about your enemy. This is not a come back in 10 minutes for more gems kind of game. Plenty of save points so you can die but there is always a load game.
Terrible.
The only reason this game gets more than 1 star is that it could have potential if it were polished up.

As it is, the gameplay is broken. From blatent AI cheating to most of the depth of the game being ignorable. But the biggest kicker: you can win on the highest diffuculty during the first turn of the game, before the AI has a chance to even act.

This game was terribly rushed and it shows. It's good for 2 play throughs, one to learn how to play and a second to realize it's not worth playing.
View in iTunes
$2.99

Category:

Games

Updated:

May 02, 2015

Version:

1.3

Size:

568 MB

Languages:

English, Chinese, French, German, Italian, Japanese, Korean, Polish, Russian, Spanish

Seller:

2K, INC.
Compatibility: Requires iOS 7.0 or later. Compatible with iPad.