SimCity™ 4 Deluxe Edition
By Aspyr Media, Inc.
Essentials
Open the Mac App Store to buy and download apps.
Description
The classic city simulation game returns to the Mac!

In SimCity™ 4, you don't just build your city; you breathe life into it. Sculpt mountains, dig riverbeds, and seed forests as you lay the groundwork for your creation. Then, use your god-like powers to construct the most realistic metropolis you can imagine.

Whether you want to build mansions on mountainsides or cross canyons with bridges, the impact of your decisions is immediate. But while each click of the mouse can create, it has equal capacity to destroy. Capping an erupting volcano might save your city, or it might reroute lava down busy city streets. Sending police to quell a riot might calm down the crowd, or it might spur even further anarchy. With every decision you make, your city and your Sims will respond – for better or for worse. It's up to you to be their guide.

The SimCity 4 Deluxe Edition includes both SimCity 4 and the Rush Hour expansion pack, which gives you more control over your city's transportation options, plus two bonus disasters: UFO attack and Autosaurus Wrecks.

We even included the exclusive Mac "Custom Tunes" feature that allows your iTunes library to be played in the game!

• Additional information about SimCity™ 4 Deluxe •

If you encounter problems playing the game, please visit support.aspyr.com. Our Customer Support team is happy and eager to help. Your feedback helps us make better games.

In order to run the game with satisfactory performance, your Mac must meet these minimum system requirements: 2.2 GHz CPU Speed | 4 GB RAM | 2 GB free disk space | (ATI): Radeon HD 3870; (NVidia): GeForce 8800 | (Intel): HD 3000 | 256 MB VRam

NOTICE: This game is not supported on volumes formatted as Mac OS Extended (CaseSensitive)

© 2017 Electronic Arts Inc. Electronic Arts, SimCity, EA, EA GAMES, the EA GAMES logo, Maxis and the Maxis logo are trademarks or registered trademarks of Electronic Arts Inc. in the U.S. and/or other countries. All Rights Reserved. EA GAMES™ and Maxis™ are Electronic Arts™ brands. Published and distributed by Aspyr Media, Inc. "Aspyr" and the Aspyr "star" logo are federally registered trademarks of Aspyr Media, Inc. Mac and the Mac logo are trademarks of Apple Computer, Inc., registered in the U.S. and other countries.
What's New in Version 1.1.1
• Bug fixes and tweaks
IMPORTANT NOTE: If you are using mods, you HAVE NOT LOST your content with this update. Simply download the mod again, and your progress can continue.
Screenshots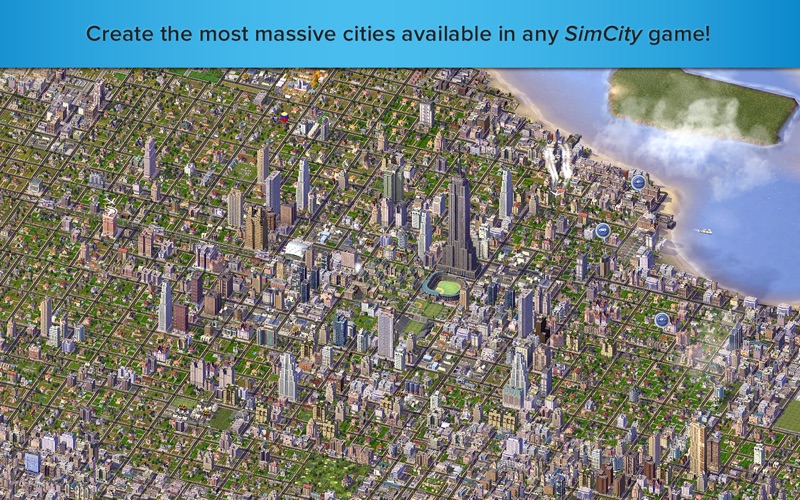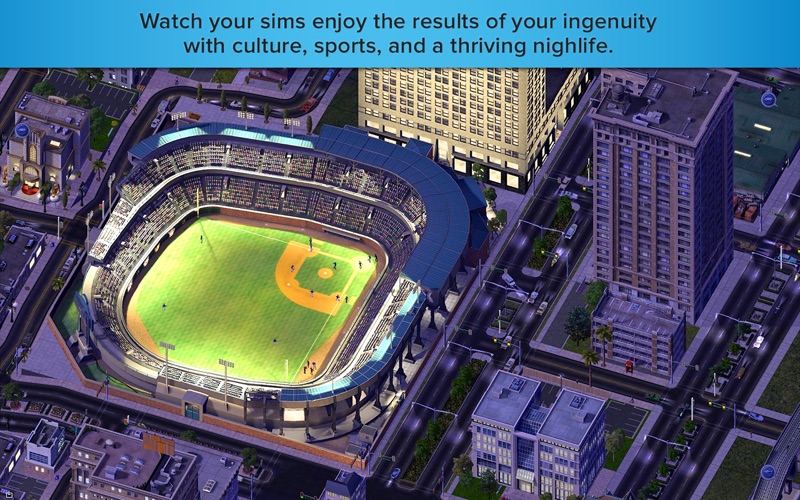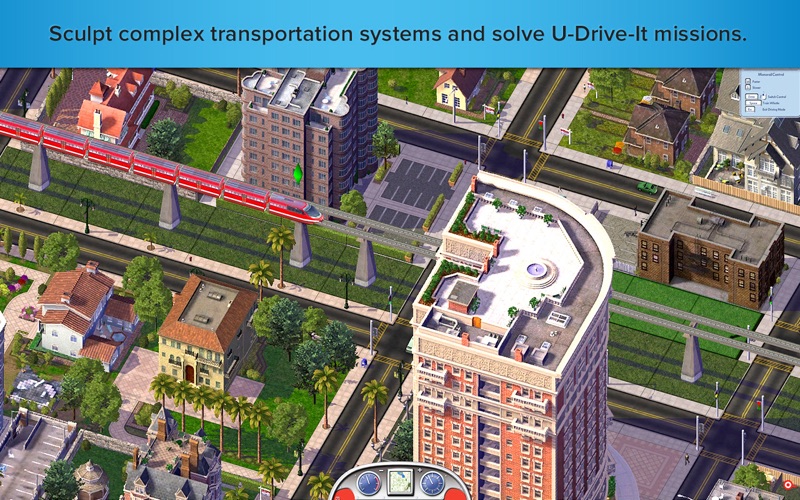 Customer Reviews
Made me smile`
After having owned and played SimCity 2000, 3000, and 4, I'm quite attached to my SimCity series! I keep a PowerBook G3 around just to play SC 2000 natively. I was about to install Windows on my MBPr, but then I noticed one day SC4 is here in the app store! So, I purchased it and launched it…to find myself immersed in wonderful, original gameplay. Un-aged! It plays flawlessly on my Late 2013 MBPr 15". It was $20 well spent! I'm so glad they brought this game into the Intel Mac world so gracefully. I haven't noticed anything to complain about! I spend hours in this game. However, those of you who like trainers to cheat, I'm not sure you'll have an easy time finding those for this version of SC4 on Intel Macintoshes. I haven't tried, but it just came to mind.
Great Game Just Can't Play :/
I love this game and when I bought it here it ran perfectly and I had no issues even with tons of mods installed but now ever since the update I haven't been able to even play as for the past month I just click on the SC4 Icon and it doesn't load up. They've had the note saying we're working on a quick fix but its been a long time and I'm getting aggrivated. RCT3 was like this but fixed in less than a day so what the heck is going on here?

UPDATE: The game did the same thing to me again just now (Feb. 2016) and so I did what they said again, reinstall which worked except I LOST ALL CONTENT! ALL OF IT! I am outraged! I lost all my plugins and my maps (which I worked very hard on). I am extremely disapointed and this will definetly be my last purchase from Aspyr.
Broken mess
I downloaded this app despite the one star reviews because I've had this game in the past and loved it and most of the complaints were about how plugins got deleted with the update. I was never really big into mods or plugins and liked to play the game as it was so I didn't think much of the negative reviews. I wish I hadn't bought the game, waste of twenty dollars.

Since I installed the game, it's been nothing but one problem after another. I couldn't zone bigger than a 1x1 area and the city wouldn't grow even when I gave it a go anyway. On top of that, something in the application made my computer freeze with a manual reset being the only way to get it going again. Even if I wasn't playing the game, the computer would freeze. As soon as I uninstalled the game, everything went back to normal.

Do yourself a favor, save your money and save aggravation and don't buy this game.
View in Mac App Store
$4.99

Category:

Games

Updated:

Nov 02, 2015

Version:

1.1.1

Size:

1.15 GB

Languages:

English, French, German, Italian, Japanese, Spanish

Seller:

Aspyr Media (iDP)
Compatibility: OS X 10.8.5 or later