Sleepy-time Boyfriend -Every weekday CD ver.-
By Visualworks Co., Ltd.
This app is only available on the App Store for iOS devices.
Description
====================================
New release for female audience! Popular in Japan!
Sleepy-time Boyfriend (Soine Kareshi) -Every weekday CD ver.-
====================================
※Ver2.1.2 info※
-Improved UI changes
-Bag fix

※Ver2.1 info※
Masaya (Voice: Toshiyuki Morikawa, also the voice of Minato Namikaze in "NARUTO")
Age: 33
Occupation: Pilot
Sample phrases:
"I miss you even more than usual"
"Can you hear it? My heart is beating hard...Because you're by my side"

☆About: Sleepy-time Boyfriend
A completely new experience with a lovely boyfriend simulation! Perfect relaxation before sleep! Your boyfriend's
sweet voice is there for you anytime, whispering just the words you need, right next to you ear! You may not even
want to fall asleep...

☆Characters☆
Kakeru (voice: Daisuke Hirakawa, also the voice of Hayato Aozora in "Starry☆Sky"
Speech samples:
"Even after you fall asleep... I will be next to you."

Jin (voice: Hiroki Yasumoto, also the voice of Yasutora Sad in "BLEACH")
Speech samples:
"How long are you going to play shy?"

Tomoya (Shinnosuke Tachibana, also the voice of Chiaki Yoshino in "Sekai-ichi Hatsukoi")
Speech samples:
"Where should I kiss you next?"

Sosuke (Voice: Takuma Terashima, also the voice of Apollo and Apollonius in "Genesis_of_Aquarion")
Speech samples:
"Argh, you're so cute every time I look!"

Reo (Voice: Hiroyuki Yoshino, also the voice of Allelujah/Hallelujah Haptism in "Mobile Suit Gundam 00")
Speech samples:
"No need to do unnecessary things, just stay next to me"

Kazuya (Voice: Kohsuke Toriumi, also the voice of Hajime Saito in "Hakuouki" )
Age: 30
Speech samples:
"Kiss me. Kiss with full of love"

Sei (Voice: Takaya Kuroda, also the voice of Kazuma Kiryu in "Yakuza")
Age: 35
Sample phrases:
"You're the only one I let this close"

Ryo (Voice: Nobuhiko Okamoto, also the voice of Rin Okumura in "Blue Exorcist")
Sample phrases:
"I will be next to you all day long"

Takahiro (Voice: Masakazu Morita, also the voice of Tidus in "Final Fantasy X")
Sample phrases:
"Sleep well, I'll be right next to you"

Yuki (Voice: Kazuhiko Inoue, also the voice of Kakashi in "NARUTO")
Sample phrases:
"Well, maybe I should cast a smiling spell on you"

Tohma (Voice: Jun Fukuyama, also the voice of Lelouch Lamperouge in "Code Geass: Lelouch of the Rebellion")
Sample phrases:
"always stay next to me... thank you"

Satoru (Voice: Hikaru Midorikawa, also the voice of Heero Yuy in "Mobile Suit Gundam Wing")
Sample phrases:
"I will keep loving you.."

Features:
It's very easy to use! As you run the application you can set the alarm. After that choose the character you like.
In "talk-mode" your character talks when you push the "speak" button. For more romantic atmosphere push the "sleepy"
button to go to "sleepy-mode". Now that you're in between the sheets he will say the sweetest things!
In this application the recoding was done by a 3D microphone to make your experience as realistic as possible! Please
enjoy with earphones or headphones. It really feels like he is right next to you!

※Important:
The alarm of this application differs from standard iPhone alarm and can't be used in sleep mode.
To make the alarm ring you need to leave the application running. We recommend connecting your iPhone to
a power adapter.

☆About "Every weekday sleepy-time CD"-series
"Every weekday sleepy-time CD" is a boyfriend simulation CD. Voice actors speech is recorded
with special 3D dummy-head microphone so the experience feels very realistic. The effect is
best achieved with headphones or earphones.

Previous releases vol. 01-06 are on sale. 18th Nov-22th Dec. we will release continuously CD a week!
You can collect all the boyfriends... or try to find the only one for you!

Enjoy the sweet dreams with your gentle boyfriend.

Official Site
http://www.blackbutterfly-cd.com/short/
What's New in Version 2.1.2
-Improved UI changes
-Bag fix
iPhone Screenshots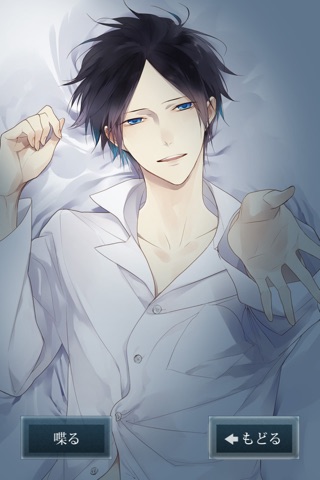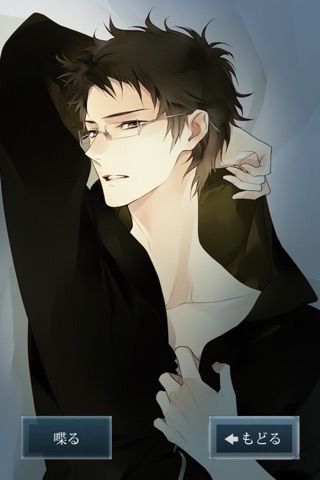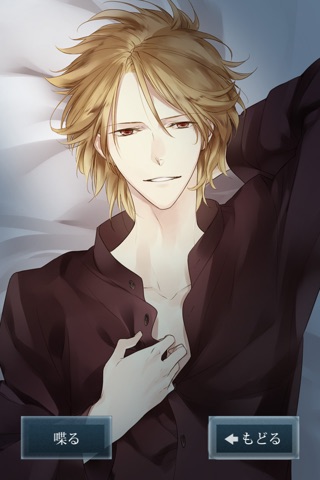 Customer Reviews
Thank you.
Hey devs, if you're listening, thank you so much for this. Thank you for all the effort that you've put into this, from just getting the people who voiced these characters to designing the layout of the app -- you deserve every cent you've made from this app, if not more. I don't mind paying for this app because it's absolutely wonderful, and if there are any more additions in the future, you can bet I'll be absolutely ecstatic. And if not, I love it exactly the way it is now. Thank you, game devs. You guys really put an amazing amount of work and dedication into this, and I'm so happy I get to experience it as a consumer.
Great But....
For those of you who don't know...and you probably don't...each guy actually has their own cd which you can buy. But it's in Japanese so unless you speak it you're screwed lol. That's why I like the app...it has translations as they are speaking. The problem is you don't get near what the whole cd has therefore it's more so a riffpoff. I've bought several of the guys' packs and feel sad because it's so limited...I wish they would
upload more packs or something.

The fake kisses are the best part but sadly there are only a few here and there and some guys only have like one kiss. My big problem is that there needs to be more. You just don't get enough and it's a sad addiction this app. It's like crack but you can't get anymore once you've used it up.
Don't Hug Me, I'm Scared
If you like Japanese voice actors in your ears and imagining anime persons your bed--good on ya! I've tried these types of apps and honestly it creeps me the heck out 😅 This was waaaaay magnified when I trued this with earbuds or headphones. I laid in bed and it wasn't so bad when they're counting sheep, but then it gets quiet and I was almost asleep....then in one of my ears (the one that I wasn't lying on) I heard breathing then something akin to "Darling~~~~;););););)" in Japanese. Suffice to say, I freaked out a little and yeah nahhhhh I'm good 😰
View in iTunes
Free

Category:

Entertainment

Updated:

Mar 04, 2013

Version:

2.1.2

Size:

260 MB

Languages:

English, Japanese

Seller:

Visualworks Co., Ltd.
Compatibility: Requires iOS 4.3 or later. Compatible with iPhone, iPad, and iPod touch.
Top In-App Purchases
Reo -ver. 2- charming talk$1.99
Tomoya -ver. 2- charming talk$1.99
Kakeru -ver. 2- charming talk$1.99
Satoru -ver. 2- charming talk$1.99
Ryo -ver. 2- charming talk$1.99
Jin -ver. 2- charming talk$1.99
Yuki -ver. 2- charming talk$1.99
Touma -ver. 2- charming talk $1.99
Kakeru -ver. 1- sweet talk$1.99
Yuki -ver. 1- sweet talk$1.99