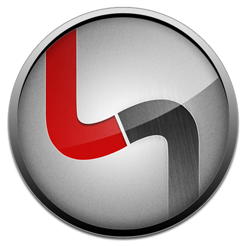 Description
The newest way to enjoy news, messages, tweets and comments; delivered to your screen as a beautifully rendered up-to-the-second display of social content.

"Even the dullest tweets become emotionally-charged works of art." -- Gizmodo.com

Instead of spending hours scouring the web, simply 'turn on the Spout' sit back and enjoy a steady stream of information specifically meant for you! Relax as a veritable flood of news, messages, tweets and comments pour forth from your Facebook, Twitter, or Instagram feeds.

Words spill onto your device, swirling, twisting, and scrolling across your screen, pooling in the centre momentarily, like a leaf on a pond, before being whisked away as new social messages pour in. Then, poke the surface and a built-in web browser takes you up-stream to the source, without leaving the tranquil and hypnotic Spout app.

Clean, crisp, and fresh, Spout will satisfy anyone with a thirst for the best in passive social reading experiences.

FEATURES
▬▬▬▬▬
▶ 9 Unique Themes.
▶ Support for Twitter, Facebook, Flickr, Instagram and even your own custom text !
▶ View fullscreen or in a resizable window.
▶ Full support for Lion including native fullscreen mode.
▶ Many other customisable options.

VIDEO
▬▬▬
▶ See a video of Spout in action at http://goo.gl/8JNlN

IPHONE & IPAD
▬▬▬▬▬▬▬▬
▶ Spout is also available for iPad, iPhone and iPod Touch !

REVIEWS
▬▬▬▬▬▬▬▬
"Even the dullest tweets become emotionally-charged works of art." -- Gizmodo.com

"Spout is a viewing window into social life for the typography lover." -- Razorianfly.com

"Spout is certainly one of the most unique ways to read updates I've seen." - 148apps.com
- Adds support for Instagram.
- Fixes Twitter issues.
- Removes support for Google Reader.
Customer Reviews
Close.
Please add support for RSS feeds.
Please add the ability to create our own themes with colors, backgrounds, text size, font choice and more animations!
Great but could be better.
I love this app. But there are a few nags I have on it. I'm in ministry and have put in a bunch of Bible verses. First it would be nice if I could copy from a web page or Bible reader and past into the custom feed. And two it would be really nice if I could insert into Media Shout, use as desktop background and if it worked better with projectors. But it's still great I have it playing while the kids are comeing into the room and it keeps them ocupied until service starts.
Needs more features
Since its free right now its a must get!!! However, it definetley NEEDS an update allowing it to be used as a screensaver as well!!!!! Plus, there is a bug where it won't let you select double clicking goes to full screen, and even so, it will go full screen anyway but it won't open the post in a browsing window. Still worth getting cuz its free though.
Information
Seller

David Fumberger

Size

26.4 MB

Category

Age Rating

Rated 4+

Copyright

© Collect3 PTY LTD

Price

$3.99
Supports
Family Sharing

With Family Sharing set up, up to six family members can use this app.