Subcat
By Gamania Digital Entertainment Co., Ltd.
This app is only available on the App Store for iOS devices.
Description
★ Taiwan #1 All Games
★ Hong Kong #3 Adventure Game
★ Macau #3 Adventure Game
★ China #6 Adventure Game

Make your fingers dizzy and catch Subcat something fishy!

Story:
Juan and Sebastian are two adventure-loving cats. One day, they discovered an old submarine, which they managed to fix up and named it "The Nautilus". The two cats set out for a new adventure in the Nautilus, but their compass broke along the way which brought them off course. With food running out, Sebastian and Juan have no choice but to put on their wetsuits and head out to hunt for food…

Experience the fun:
●Swipe away the fog and catch the fish! But watch out for the black lantern fish, if you catch it, you lose the game!
●Easy-to-use game interface with 4 ocean themes and 80 rounds of fun and adventure for adults and kids.
●Collect the fun animation clips, watch it whenever you like.
●Connect to the Gamer Center and share with your friends.
Playable on: iPhone 3GS/4/4s, iPod touch, iPad/iPad 2

What are you waiting for?! Come join Juan and Sebastian in their adventure under the sea!

Join us for more fun and sharing on: https://www.facebook.com/GamaniaMobile
Any suggestions are greatly welcome and appreciated!
Official website: http://corp.gamania.com/mobilegame/subcat/en/index.html


快來幫潛水貓「擦」開海底世界迷霧,快手捕抓魚兒
簡單遊戲「擦」、「點」,小朋友也能快速上手!

故事要從一個小港口說起,有兩隻熱愛探險的貓--胡安〈Juan〉和船長賽巴斯欽〈Sebastian〉,在一次岩洞大探險中,發現了一艘擱淺的舊潛水艇,他們高興的修復它並取名為「鸚鵡螺號」,並駕駛著它四處冒險。

但是一次冒險的途中,因為偏離航道而迷失方向,眼看庫存的糧食都要吃光了,胡安只好穿上潛水衣,依照賽巴斯欽的指示,踏上尋找食物的旅程!

★抓魚任務
在開始海底探險任務前,潛水貓胡安必須先克服潛水鏡常常起霧的狀態,還要閃避大怪魚的攻擊,才能抓到足夠填飽肚子的食物!
●用「擦」的進行遊戲!「擦」掉潛水鏡霧氣,看清楚海底世界再瞄準目標
●挑戰快手!海洋生物亂竄,手指快「點」捕抓目標
●兇猛魚的逆襲!小心誤觸斃命、或是一片漆黑
●四大海域共八十關,挑戰限時解決任務!

★ 海底關卡
四大海域共八十關,等你來探險!
●第一關 New Sea:明亮的海底,小丑魚和水母在海底悠遊,但是要提防恐怖的黑色燈籠魚
●第二關 Southern Sea:南洋風味的海域,四處充滿了珊瑚礁、小貓岩石和眾多的海草,小丑魚悄悄的躲在後面等你來發現
●第三關 Ancient Sea:巨大的古代海底遺跡是河豚和烏賊的最愛,小心脹氣的河豚和噴墨逃脫的烏賊
●第四關 Sea of Crisis:黑暗的海底深溝,潛藏著大烏賊王和善於偽裝的寄居蟹,小心四處還有海膽和燈籠魚在這裡

★ 支援各機種與作業系統版本
iPhone 3Gs
iPhone 4
iPhone 4s
iPod touch
iPad 1
iPad 2
通通都可以玩SubCat哦!

還在等什麼!快點跟潛水貓胡安和賽巴斯欽一起潛入深海來冒險吧!
歡迎加入粉絲團:https://www.facebook.com/GamaniaMobile
分享抓魚心得與攻略~
官方網站:http://corp.gamania.com/mobilegame/subcat/tw/index.html

★★ 請幫我們留下評價,您的建議是給我們最大的支持! ★★
What's New in Version 1.6
Renew Chinese Menu
iPhone Screenshots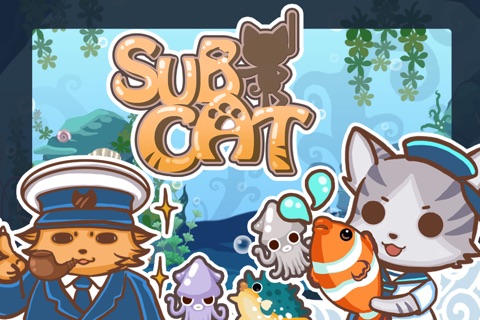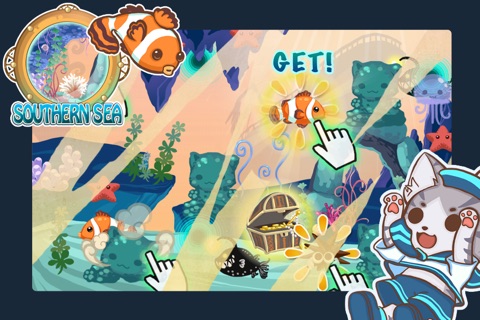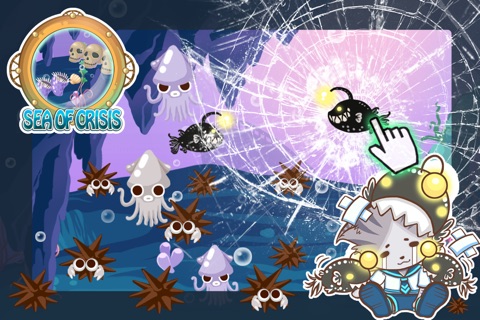 View in iTunes
Free

Category:

Games

Updated:

Aug 09, 2012

Version:

1.6

Size:

19.3 MB

Languages:

English, Japanese, Simplified Chinese, Traditional Chinese

Seller:

Gamania Digital Entertainment
Compatibility: Requires iOS 4.2 or later. Compatible with iPhone, iPad, and iPod touch.