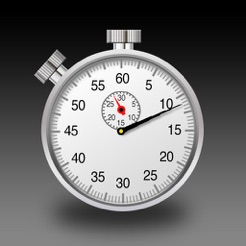 TimeJot: a time log / journal
4+
Description
TimeJot is a time-based journal, for all situations where you need to keep a log of when things happen. TimeJot is perfect for tracking:



✔ When and for how long you go jogging, to the gym, or exercise

✔ When you take medication, to ensure you don't forget or double-dose

✔ Time spent on different clients, projects or jobs, for billing purposes

✔ Any type of behavior modification effort, such as quitting smoking



TimeJot lets you attach a note of any length to each log entry, which makes it perfect for:



✔ Making a note of when and what you eat throughout the day if you are dieting or monitoring your food intake

✔ Keeping a log of client hours, with billing notes for each time block

✔ Making work notes for completed tasks, along with a record of when they were finished



Parents in particular may find TimeJot useful for keeping records for consultation with a professional:



✔ Keep a time and temperature log for a child running a fever

✔ Record incident times and notes for behavioral therapy

✔ Record nursing times and durations for a newborn or infant

✔ Keep an exercise log for consultation with a trainer or coach



Time Jot is flexible:



✔ Define as many separate time logs as you like

✔ Record the duration of events (ex: how long you jog) or just when they occur (ex: when you take medication)

✔ While timing an event, you can freely exit the TimeJot application and return to it later; the timer continues to run.

✔ Email a complete report of logged events to yourself or a professional



Niftybrick Software is an independent artisan software studio. We take your feedback and satisfaction seriously. Please write to us at support@niftybrick.com with any questions or suggestions.


At Niftybrick, we always prioritize features based on customer feedback. This update includes a frequently requested enhancement:



- On the Categories screen, categories which have a running timer are now indicated with a pulsing clock icon.



Also:



- Fixed a bug which would occasionally prevent returning to the Categories (top) screen from the Record screen.



To our upgrading customers: please consider taking a moment to leave a rating or review for TimeJot. Tap '?' on the Categories screen for direct links to the TimeJot review page, or to contact customer support.
Customer Reviews
Great for lots of things!
In response to John: Mark (head developer) has been hunting that bug for a while! It will do it to me for a day and then magically start working again and will not hiccup again for a month or so. If you tap the ? on the Categories screen, you can email support and he is quick to respond. The more people who tell him what they were doing when it happens, the easier it will be for him to hunt it down. He has an update in to Apple to try to fix it.
I mostly use this to remember when who took what medicine. With allergy season, everyone is my house is taking different things at different times and this way, I know who needs what when. Haven't found a med app that works as well for that! It is also great for timing different things like music practice, homework length and even how long it takes you to get to work!
You can email a whole report so when teachers are questioning how much homework they give, you can email a report showing exactly how long it took. You can break it down by subject or just do the entire time.
You can time workouts, headaches, phone calls, etc. You are limited only by your own creativity!
One of my major go-to apps...
I've used various programs to track my workouts, and I even created a database in FileMaker Pro (that I ported to my iPod Touch using FMTouch), but this application does a better job than any or all of them. I create a category, like, say, Pool workout. Then, when I go to work out, I select it and hit start. Coming out of the pool I hit stop. I can add a note or alter the time if needed. It's easy to view all my workouts and compare them for frequency or length. I also use it for tracking Pool maintenance. I can hit one button to record that I did routine pool stuff, and it's easy to see how often I'm doing it. I really love this app. It's simple, straightforward, and does everything I need for the things I use it for. And their customer service is terrific. I wrote to complain that I couldn't order Categories and quickly got a note explaining that I _could_ do it and outlining the steps to do so. The response was not only fast and helpful, but very polite, too. So, from where I'm sitting. I see a great little app from a terrific little company.
Super helpful for time management
Seeing where your time goes is like seeing where your money goes....when you start to track them, then you end up wasting less. I track projects at work so I can tell my boss how much time a project takes (if he says I'm taking too much time), or how much time I spend picking up the slack when someone else has dropped the ball. At home, sometimes I think I am spending too much time running errands, or doing chores, but when I see it on TimeJot, it turns out not to be a lot of time (I just hate doing housework). Very useful, and I use it every day.

The app is great as it is. I would only suggest that the app lets you add the total time for a date range...like, how much time you spent during last month, or last week on something.
Information
Seller

Niftybrick Software, LLC

Size

296.8 KB

Category

Compatibility

Requires iOS 2.1 or later. Compatible with iPhone, iPad, and iPod touch.

Age Rating

Rated 4+

Copyright

© 2009 Niftybrick Software

Price

$0.99
Supports
Family Sharing

With Family Sharing set up, up to six family members can use this app.