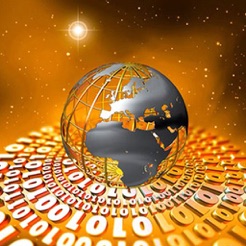 Vedic Numerology (with Chaldean method)
4+
Description
Today, numerology is often associated with the occult, alongside astrology and similar divinatory arts.

Numerology is any of many system, traditions or beliefs in a mystical or esoteric relationship between numbers and physical objects or living things. Numerology and numerological divination were popular among early mathematicians, such as Pythagoras but are no longer considered part of mathematics and are regarded as psedumathematics by most modern scientists. This is similar to the historical development of astronomy out of astrology, and chemistry from alchemy.

About Chaldean method:

Numerologists often reduce a number or word by a process known as digit summing, then reach conclusions based on the single digit that is produced. Digit summing, as the name implies, involves taking the sum of all of the digits in a number, and repeating the process as necessary until a single-digit answer is produced. For a word, the values corresponding to each letter's place in the alphabet (A-Z) are summed. Examples:

▪ Hello → 5 + 5 + 3 + 3 + 7 = 23 → 2 + 3 = 5

This Vedic Numerology not only limited to show Number for name entered by user but it also shows related information like:

1. Ruling Planet 2. Yantra For Meditation 3. Psychic Number 4. Destiny Number 5. Name Number 6. Friendly Number 7. Enemy Number 8. Day 9. Color 10. Gem 11. Metal 12. Body Chemistry 13. Karmic Lesson 14. Best Suited Professions 15. Compatible Numbers for (Business, Marriage, Romance)

It also shows the Rashi for Master Planet under Vedic Numerology Section. In Detail view for Rashi it shows:

1. Rashi Description

2. Adverse Years

3. Favorable Years
Ratings and Reviews
Very good...but read note about birth time if born before dawn
I initially gave this app a bad review because when I entered my birth date/time, it gave me results that contradicted my Jyotish readings. However, this was because I was born before dawn, and the app didn't subtract one day automatically for me. In vedic astrology and numerology, the day starts at dawn. The most common error happening in calculating these numbers is that people are born between 0 hours and dawn of a particular day, say the 5th, and take that day as their birth day. According to vedic numerology, they are born on the 4th. Therefore, if you were born in this overnight period before dawn, YOU MUST ENTER THE DATE BEFORE YOUR BIRTHDAY TO GET ACCURATE RESULTS. They should fix this is the app, because MOST people are not aware of this issue. I made the change, and I received the correct information.
Numerology
I am not impressed by it. Expected mote. Should be able to save the names and birth dates.
Completely incorrect information.
Horribly wrong numerological calculations. Do not waste Monet on this app. I'd like a refund.
Information
Seller

Netlancer, Inc

Size

1.3 MB

Category

Compatibility

Requires iOS 2.2 or later. Compatible with iPhone, iPad, and iPod touch.

Age Rating

Rated 4+

Copyright

© IndiaNIC, LLC

Price

$0.99
Supports
Family Sharing

With Family Sharing set up, up to six family members can use this app.