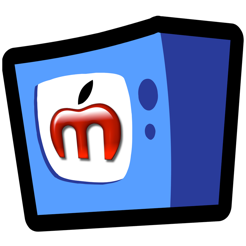 Video Guide To Yosemite
4+
Description
Learn the ins and outs of using OS X Yosemite. This app includes 20 video tutorials, about 2 hours of video instruction. It begins by showing you the basics of the desktop and then goes into detail about using the Finder, iTunes, Safari, Mail, TextEdit, Preview and other basic apps. Lots of tips, tricks and techniques.
Each tutorial clearly presents a topic and shows you how to use Yosemite. You can move around between the tutorials and inside them using a simple video player. You can watch while trying out techniques for yourself. Presented by the host of the MacMost Now video podcast, the creator of hundreds of online video tutorials and the author of books on the Mac and iPad.
The Video Guide to Yosemite is brought to you by MacMost. MacMost.com contains hundreds of free video tutorials, but the ones in this app are unique to the app and give a deeper beginner's look at Yosemite.

Here is the complete table of contents:
1. Introduction
2. What's New In Yosemite
3. Desktop Basics
4. Finder Basics
5. Your Files
6. Using Apps
7. Working with Documents
8. Surfing the Web
9. Using Mail
10. Organizing Your Life
11. Using iTunes
12. Useful Apps
13. Working With Text
14. Communication Apps
15. Advanced Desktop Techniques
16. Advanced Finder Techniques
17. System Preferences
18. File Sharing
19. User Accounts
20. Maintaining Your Mac
21. Advanced Tips
Ratings and Reviews
Video Guide to Yosemite
Excellent. I am a power user and have been part of the Mac Ecosystem for years. In times past I avoided purchasing these because I said not needed. However, there were many things some very useful that I did not know. I recommend all levels of expertise of Macs to purchase. The lesson applies to other knowledge bases -- there are things to learn even for those who think they know most of it. Strengths: 1. instructions clear, 2. easy to use app. 3.Very useful tips to improve productivity. Areas for Improvement: 1. More advanced topics. 2. Appendix with links to other useful info, manual, etc. 3. include more on maintaining mac i.e. disk utility, etc.
Video Guide To Yosemite
I have been learning much from Gary for many many years now. I have also purchased all of his video guides to date. It's great for someone like me who doesn't have much time to try and figure things out for myself by researching the internet. I go directly to the chapter that holds the information to guide me in the right direction. Keep up the great work Gary. For all the years that you provided free information I have no problem paying for your professional guides. Thaks for all that you do for us!
Well done, but a bit fast
I needed to use the pause button in order to absorb the information because the tutorial cursor jumps around very quickly. I'm not a newbie, having begun on this MacBook Pro with Lion. If the narration and the demonstration were 25 percent slower it would be more helpful to me. I did pick up some useful tips in the brief time I've played it since downloading an hour ago. You can't beat the low price of this app.
Information
Seller

CleverMedia, Inc.

Size

219.9 MB

Category

Compatibility

OS X 10.9 or later, 64-bit processor

Age Rating

Rated 4+

Copyright

© 2014 CleverMedia, Inc.

Price

Free
Supports
Family Sharing

With Family Sharing set up, up to six family members can use this app.