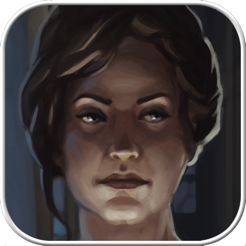 Who Is The Killer (Episode One)
9+
Description
"We would personally recommend everyone to try this game, especially those who love brain teasers. You'll love it!" — Gameographics

What the people say about 'Who Is The Killer?' game series:

'Best investigation game I've played so far! Feels so real!' (Tia00)

'It's not like those one way stories, it really gives you the freedom to investigate by yourself!' (abighoul)

'Just when you think you know who the killer is, your suspect is found dead!' (Moonwave2315)

'A really unique game which gives you a real sense of deduction!' (nicholas derecourt)

Description:

This original game is based on classical english detective rules. Everyday someone dies and you need to figure out who is the killer. Everybody has a common mystery story of the past. Everybody could have a motive to do this. And you have only seven days to stop the murderer.

It is not a generic adventure game — there is no happy end in this scenario, you can either win or lose the game (if everybody dies).

Speak with characters, investigate crime scenes, guess who lies, look at your dreams to find clues and try to arrest the killer before it's too late.

— A new murder every day
— Several original mini-games
— Old mystery background story
— Original gameplay for those who like to think.

Game page on Facebook: http://www.facebook.com/WhoIsTheKiller

Visit it to find how to gain additional Energy in game everyday...


IMPORTANT NOTES!

1. Some reviews may contain spoiler. Think twice before read them!

2. PLEASE do not tell who is the killer in reviews! You can breake other people fun with it! Thanks in advance!
Ratings and Reviews
Word Search with no mystery….. Nice graphics, good concept
Oh my Lord there was a word search at every turn. It takes away from the flow of the game and quite frankly are not very difficult. They were tedious indeed and never proved worth my time. If there was some payout, a ticking clock, something interesting or a challenge that was ramping up I could see the point. As it is, I thought the mystery itself would have been engaging, but there was no interaction, no actualy clues to find, and at the end, the only work that was related to solving the crime was the blurry paintings. The word searches were a gimmick to buy time. It made me actually want to do a picture search, just to break the monotony, and those of us who are truly looking for a "mystery/investigation game" know where I am coming from.

It's a good start, interesting characters and such. However, there isn't much at stake and the activities are too similar. Also, the explanations of the game play could be more clear.

And the coffee? What was that all about? The whole "awake" thing was odd too. It is also good to give the player an avatar or a character, that was missing.
Entertaining
I enjoyed the game, but I look at things for what they are, not what I think they ought to be, and for what this is, it was entertaining. There was a mystery to solve; you had to put pieces together; I followed the story and it led me to the solution. The only complaints I have is having to interview everyone about a particular person before you can accuse, though it does say that in the instructions; and the word search game did get a little monotonous. Also, I didn't catch what the doves meant.

I do have suggestions to make the game more rich:

I agree it would be cool to be able to replay and have a different killer each time. Though that would require much more work to create six more gameplaying experiences, complete with artwork, backstory and dialogue. It may not be feasible in this format or package, but I do think you have the opportunity here with a strong idea and characters.

Adding two or three different mini-games to earn coffee would be great to rotate through.

I am considering buying the next episode, which I rarely do with such mystery games.

Thanks
Interesting
Despite reviews to the contrary I found that this game kept my attention. Though not an action game the logic mini games can become addictive if you like It can be confusing the first time around however because the directions aren't as thorough as I'd wish (for instance a suspect isn't necessarily innocent just because he/she has is alibied by another suspect). At first all the clues seem random but once I'd been through episode 1 and lost, I did it over and the story became clearer. Don't expect the clues to be spelled out--they are somewhat vague but if you look for contradictions in the suspects' stories/alibis you can begin to piece together the motive-murder-story.
Information
Seller

UNPOP OU

Size

24 MB

Category

Compatibility

OS X 10.6 or later

Age Rating

Rated 9+ for the following:

Infrequent/Mild Mature/Suggestive Themes

Infrequent/Mild Horror/Fear Themes

Copyright

© 2012 Dmitry Glaznev

Price

Free
Supports
Family Sharing

With Family Sharing set up, up to six family members can use this app.