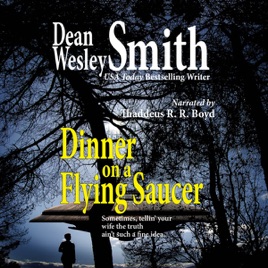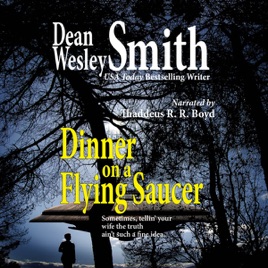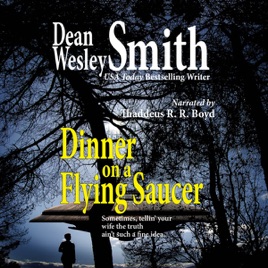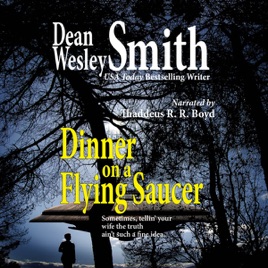 Dinner on a Flying Saucer (Unabridged)
Publisher Description
Sometimes, when a fella gets to help out with fightin' a war between two alien races, it's just not such a good idea to tell your wife. Sometimes the truth just isn't good enough.

A really fun short story by USA Today best-selling writer Dean Wesley Smith

Best-selling author Dean Wesley Smith has written more than one hundred popular novels and hundreds published short stories. His novels include the science fiction novel Laying the Music to Rest and the thriller The Hunted as D.W. Smith. With Kristine Kathryn Rusch, he is the coauthor of The Tenth Planet trilogy and The 10th Kingdom.