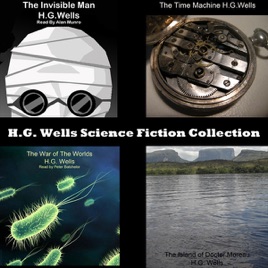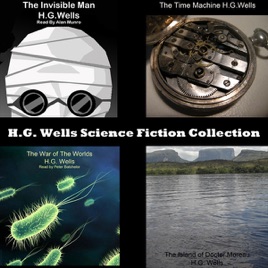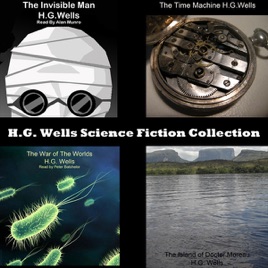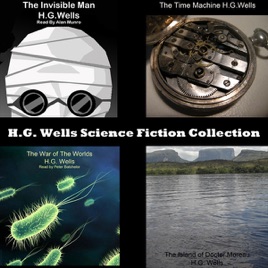 H.G. Wells Science Fiction Collection (Unabridged)
Publisher Description
Four classic science-fiction stories: 20 hours of great listening. This collection of classic Wells tales includes The Invisible Man, The Time Machine, The War of The Worlds, and The Island of Doctor Moreau.
Collection Poorly Structured
This collection contains only three tracks. It is impossible to determine where the four novels begin. If you want to listen to anything other than The Island Of Dr. Moreau, good luck finding it. Even at $2.95, it's a waste of money. Can't recommend this collection.
atrocious narrator
I haven't finished listening to all 4 novels but the narrator for The Island of Dr. Moreau and The Invisible Man is absolutely horrid. He has a pleasant enough voice but it almost sounds like English is not his native language. There are numerous unnecessary and odd pauses in his speech pattern and odd pronunciations. The Island of Dr. Moreau is especially bad while The Invisible Man is very poor. In addition, there are places where they have inserted sound effects or other voices and sounds from the story as if it were dramatized and these are particularly amatuerish. I guess I should have previewed the book but I guess I can't complain too much since it is only $2.95. I have started War of the Worlds and it is a different narrator and he seems to be quite good.