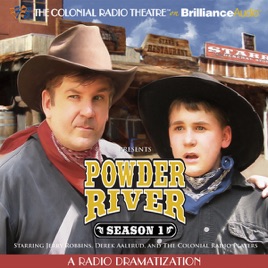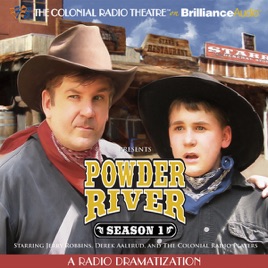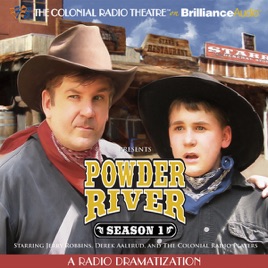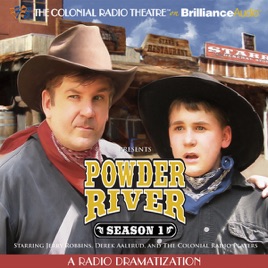 Powder River - Season One: A Radio Dramatization
Publisher Description
Former lawman turned rancher Britt MacMasters and his son Chad begin a new life in Clearmont, Wyoming until Britt's past returns to haunt them. One of the toughest outlaw gangs in the west is headed to Clearmont for revenge. Episodes include: "The Preacher," "A Tangled Rope," "A Friend In Need," "Battle At Ricochet Rock," "The Gold Wagon," "Peace Of Mind," "The Lost Mine," "Never The Twain," "The Winter Soldier," "The Wind In The Mountain," "The Vengeance Trail," "The Wine Of Life," "The Mark Of A Killer," "Dancing With The Devil," and "Thunder On The River."
Great listen
Fun adventure!
Top notch
If you love westerns or old style radio you'll love powder. My entire family loves this show. Great writing great acting and characters that you love to hear
The best modern western on radio today
There is a reason why this is the most popular Western series on radio today. It has been on for five season on XM, and while the first season is not the best (like many series it took a while to gel) , you more than get your moneys worth. A fun cast of characters, good story lines, and strong acting. Once you get through these, don't forget to move on to season two. That is when things really begin to rock!