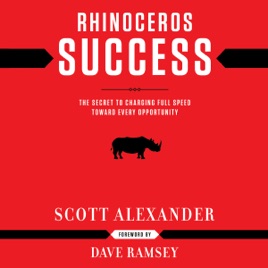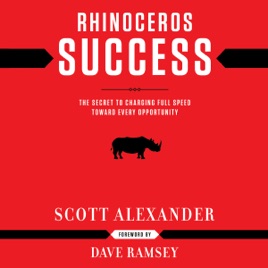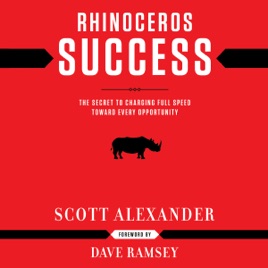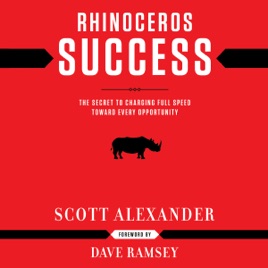 Rhinoceros Success: The Secret to Charging Full Speed toward Every Opportunity (Unabridged)
Publisher Description
Author Scott Alexander wants you to wake up tomorrow morning as a full-grown, 6,000-pound rhinoceros! Rhinos have purpose. Rhinos have dreams. And rhinos put everything they've got into everything they do. If you have ever thought I can do better, if you have ever felt the stirrings of rhino blood in your veins and your heart quicken at the scent of success, then you are ready. Listen to Rhinoceros Success and get charging!
A Mandatory Primordial Awakening if you want a Better Life
In 1984 i bought Rhinocerous Success along with Andrew Carnegie, Napoleon Hill etal...But i read only this book & it changed my life !!! My success in sales was Extraordinaire ,)
Can you imagine a shy guy yet hiding inside was a Rhino ...
I still Believe in Scott's approach > in fact i just bought a copy for a charismatic young TukTuk driver in SiemReap Cambodia & can hardly wait to go back in December 2018 to help help him Achieve a Better life ! You too have the Potential or you would not be reading this > so get on with it & " Keep Smiling & Keep Charging ", Rhino Robert, San Diego California
Rhino in training
Uplifting, light hearted but amazing message. Decide to be a rhino!
Great motivational book
Uplifting and encouraging
👍🏻👍🏻🙏🏻