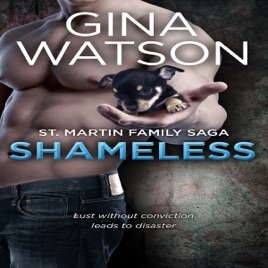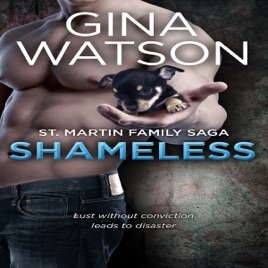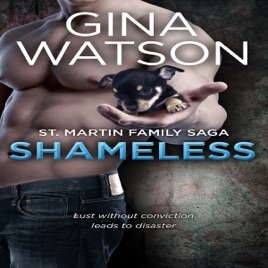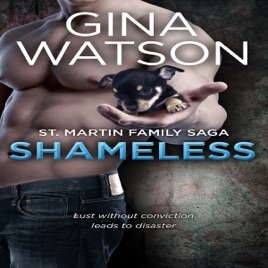 Shameless: Erotic Romance, St. Martin Family Saga (Unabridged)
Publisher Description
Lust without conviction can lead to disaster.

As Cory slaked his lust with yet another woman, he thought this one might be married, but he didn't want to dwell too hard on that. Since he'd opened his vet practice in Whiskey Cove, women had thrown themselves at him and he'd given them what they wanted.

He asked no questions, just pleased them and himself. What he needed was a good woman to straighten him out - preferably before his recklessness caught up with him and he was hurt or worse.

And then she arrived, fresh-faced in cutoffs and a tank top, cradling her sick dog. He hadn't cared what women thought about him, until now.

Brook saw Dr. Corrigan St. Martin emerge from the exam room straightening his necktie. And then she saw her landlord's wife smoothing her clothes down as she followed behind him. Brook wondered if he'd known the woman was married.

She'd heard the rumors about the vet, that he was shameless about his licentious behavior. But he was a devoted vet. And completely irresistible. Maybe there was more to the man than his reputation. She knew he was a jerk, but she was falling in love with him.