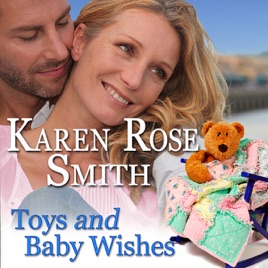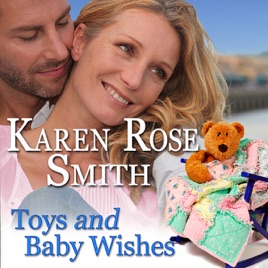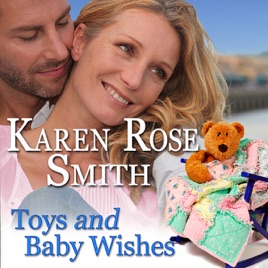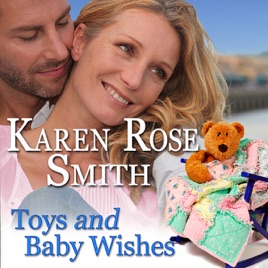 Toys and Baby Wishes: Finding Mr. Right, Book 5 (Unabridged)
Publisher Description
Joshua is attracted to Alexandra, his aunt's new "friend" and doesn't want to be. But pretty Lexa teases his libido until he realizes he could lose his heart to her. He's playing for keeps but is she? Lexa has a secret that could destroy their chance at happiness. Can she trust Josh enough to find everlasting love?

True love is just a jingle bell away!

Includes consummated love scenes.
Good Story - worth the read
I really enjoyed this story, with well-developed characters that are engaging, to the interplay between Josh and Lexa, and even the pearls of "wisdom" sprinkled throughout the story by the seniors that provide a secondary story line, each character has a distinct level of importance to the story and its forward movement to the climax. While Alexa is very much the "good girl" who is very much invested in being needed, sorting problems and becoming a sense of strength for others, her underlying insecurities and determination to be independent are often influences warring within her. Josh is far less burdened by his past experiences, wanting simply to love and be loved in return, while being able to take care of his woman's every need.

As the two start to explore their relationship and feelings for one another, Lexi realizes that she may finally be able to share her secret with Josh, yet she delays and procrastinates, allowing passion to take over and sex to speak for her heart as her lips remained silent. The sex scenes are beautifully written, if slightly retro in feel, bringing to mind a sensibility more suited to the 90's: while that is never a bad thing, some of the references did bring a giggle.

Narrated by Johnny Peppers, there were some unusual moments that distracted and felt at odds with the story. Peppers has a beautiful voice, although there were tonal and voice adjustments that were meant to convey specific characters, many felt too 'false' to the character. While this is not the first (and will not be the last) male narrator I have heard voice a romance, his female voices felt more drag-queen and were distracting. Far more effective were the pacing changes, with slight distinctions in accent that distinguished the narration from the character voices, and I did notice several instances of multi-syllabic words losing a syllable. A dual narration utilizing male and female voice actors, or removing the focus from 'sounding' more female, and adopting those changes to concentrate more on volume, pacing and delivery would have made this a more enjoyable listen.

Overall, this was a good version, with a few voicing inconsistencies that distracted more than I would have hoped from the author's very clever romance.

I received an AudioBook copy from the author for purpose of honest review for the Heard Word. I was not compensated for this review: all conclusions are my own responsibility.
A loving story
This is a very loving story about two people who seem to be meant for one another but have obstacles to overcome. The writing is excellent, and hearing it out loud makes the characters come to life and pulls you into the story. Recommended for anyone who likes a good romantic story.