Before Watchmen: Ozymandias/Crimson Corsair
Len Wein and Others
This book can be downloaded and read in iBooks on your Mac or iOS device.
Description
Discover what happened before WATCHMEN. The team of legendary writer Len Wein and acclaimed artist Jae Lee--in his first DC Comics' work in nearly a decade--delve into the mind of the smartest man in the world: Ozymandias. How does one go from the son of immigrant parents to becoming the world's smartest man? Adrian Veidt begins his journey, both spiritual and physical, that will one day make him one of the most pivotal players in the world-changing events of WATCHMEN.

Collects BEFORE WATCHMEN: OZYMANDIAS #1-6, "Curse of the Crimson Corsair."
From Publishers Weekly
Jun 17, 2013 –
The much-hyped Before Watchmen project attempts to tell new stories featuring characters from the landmark Alan Moore/Dave Gibbons graphic novel. Since pretty much all that needed to be said about these characters can be found in the original Watchmen, the result seems like a corporate-mandated product rather than a creative endeavor. The spotlight here is Ozymandias, aka Adrian Veidt, the world s smartest man. The bulk of the volume chronicles Veidt s life, from his years as a childhood prodigy through his pivotal role in Watchmen, ably scripted by comics veteran Len Wein and illustrated by Jae Lee (The Dark Tower), who turns in some impressively staged art, with every panel a striking tableau. The volume is rounded out with the Wein-scripted one-shot featuring 1940 s hero Dollar Bill, with stunning art by Steve Rude (Nexus); and the entirety of a backup featuring the pirates who appeared in the original, also written by Wein and drawn by Watchmen colorist John Higgins. Art notwithstanding, the latter material is superfluous, but the main event is worth a read, even if it s not essential for one s collection.
Screenshots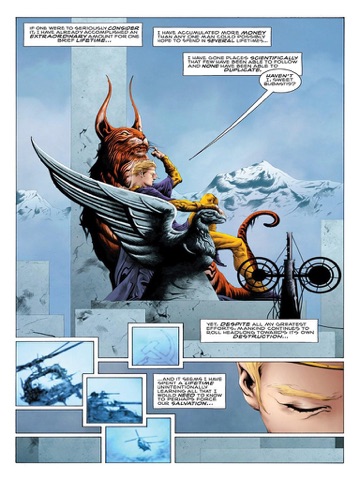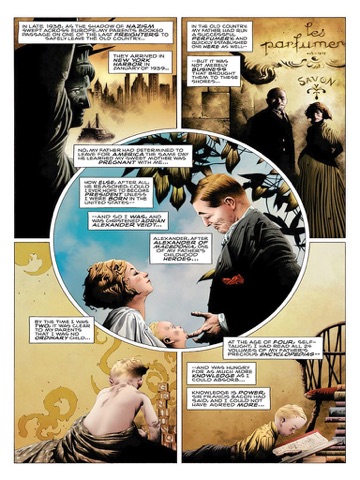 View in iTunes
$12.99

Category: Graphic Novels
Published: Jul 02, 2013
Publisher: DC Comics
Seller: DC Comics
Print Length: 256 Pages
Language: English
More by Len Wein, John Higgins, Jae Lee & Steve Rude