Charlie the Ranch Dog
Charlie the Ranch Dog
Ree Drummond
This book can be downloaded and read in iBooks on your Mac or iOS device.
Description
Meet Charlie.

He's a ranch dog. Breakfast is his life, especially when bacon is involved. Charlie has dangly ears, floppy skin, and big fat paws. And he loves living in the country. That's because he works like a dog...fixing fences, gardening, and helping his family out on the range.

Yep, it's all work, all the time for Charlie the ranch dog. In fact, he's probably working right now...

Zzzzzzz....

A ranch dog's work is never done!

Come along as Ree Drummond, The Pioneer Woman, introduces us to her beloved short-legged pioneer dog named Charlie. Features read-to-me audio, perfect for sharing.
From Publishers Weekly
Mar 14, 2011 –
A droopy-eyed basset hound is the star of the first children's book from Drummond, best known for her Pioneer Woman blog and subsequent books. Perhaps the most self-deluded ranch dog since Hank the Cowdog, Charlie introduces himself and Suzie, the younger, more energetic dog on Drummond's ranch. While lazy Charlie contemplates chasing a cow out of the yard, Suzie gets the job done. As Charlie sniffs under the porch steps for interlopers and finds none, Suzie gives chase to a squirrel she's found in the same spot. Charlie seems unaware of the impish chipmunk that deGroat, with characteristic humor, sneaks into each spread. Her paintings drolly portray the discrepancy between reality and Charlie's perceptions of his day, during which eating ("I can't be expected to do all this work on an empty stomach") and napping ("I must have accidentally closed my eyes for a few seconds") are high priorities. Adult readers will recognize in Charlie's voice the understated humor that has made Drummond's blog so successful; kids should find it irresistible. Ages 4 8.
Screenshots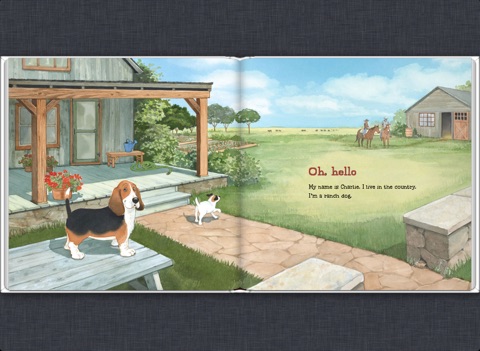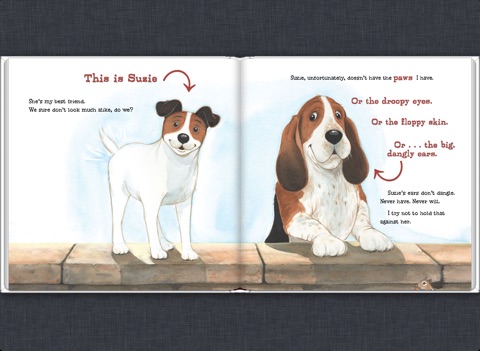 Customer Reviews
Charlie the ranch dog
Too bad the preview of this book shows NONE of the text. I have no idea if it's suitable for a 6 year old or not. If you're going to give a preview, an actual page of the book would have been nice.
Guess we'll pass. 1 star for a pretty picture of the cover and back of the book.
AMAZING
I love this book and read it to my little sissy, and she LOVES it.
Other Books in This Series
View in iTunes
$10.99

Level: Grades P-3
Category: Animals
Published: May 03, 2011
Publisher: HarperCollins
Seller: HarperCollins
Print Length: 40 Pages
Language: English
Series: Charlie the Ranch Dog